Colorado patients have met with another success, as school districts will soon be forced to allow students access to cannabis medication on school property. One district doesn't need to be forced, however. District 49 of El Paso County has gone above and beyond, with a measure unanimously supporting the rights of children and their parents.
El Paso County, Colorado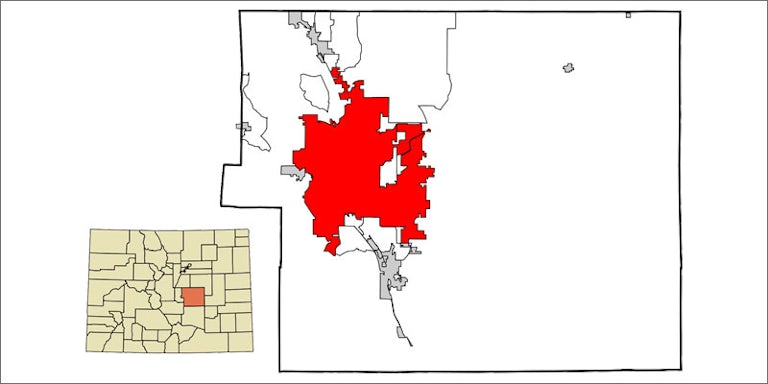 District 49 of El Paso county has taken a stand with a unanimous five-to-zero vote approving the "Compassionate Administration of Therapeutic Cannabinoid Products on District Property". This makes it the first district in the state to support medical access on school grounds.
Known as "Jaxs' policy," it is the first of its kind in Colorado. A statement by the district went into detail as to why they felt it necessary.
"Sand Creek High School 11th-grader Jackson 'Jaxs' Stormes, 16, was suspended in May 2015 for carrying cannabis oil to school as a seizure treatment. Jaxs suffers from Dravet Syndrome, a rare and catastrophic form form of intractable epilepsy, as well as Juvenile Parkinson's Disease."
Marie LaVere-Wright, president of the District 49 Board of Education, went further in a post on Facebook.
"This process began firmly rooted in the cultural values of respect and care for one of our students. His struggle to balance his medical need for cannabinoid oil with attending school represented a struggle faced by approximately 40 other students in our district."
Everything else failed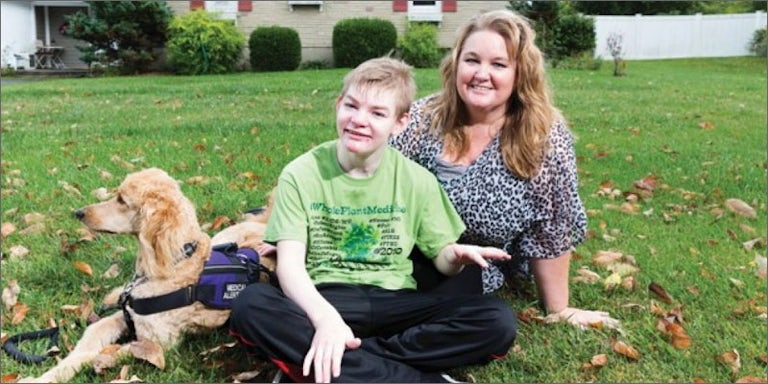 Stormes and his family had tried over 60 drug combinations and undergone 2 brain surgeries in their attempts to stop his frequent seizures. His mother, Jennie Stormes in the press release by the district, said:
"In 2012, we pretty much ran out of options. We started cannabis, and almost immediately he did better. His seizures were in better control. He was just starting to thrive and do so much better."
Originally living in New Jersey, the Stormes moved to Colorado for access to the medical oil that helped Jaxs. Using the oil helped him perform well enough to attend school, but at school, he wasn't allowed his medicine, creating a catch-22. Now, along with over 40 other students in the district, Jaxs will be able to lead a life that is much closer to normal than he has ever had.
One small step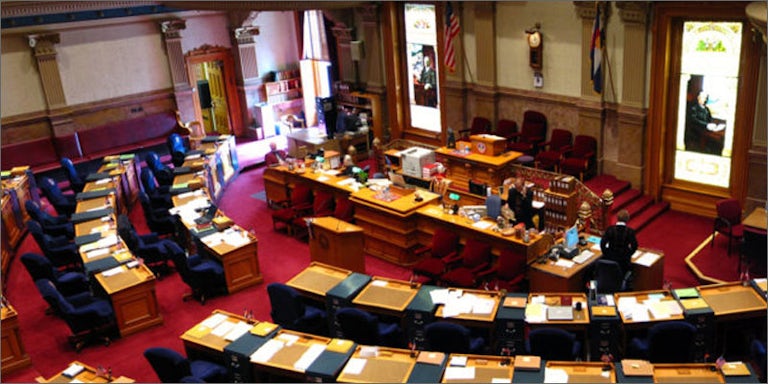 Colorado has stepped up to the plate for patient rights, as both the House and Senate have passed HB 1373, a.k.a. Jack's Law. The state law is named for Jack Splitt, a 15-year-old diagnosed with spastic quadriplegic cerebral palsy and dystonia. The legislation allows children who are medical cannabis patients to access their medicine in non-inhalable form on school grounds. While the bill awaits the Governor's signature, Hickenlooper has already said he supports the measure and is expected to sign.
HB 1373 was actually carried by conservative republican Sen. Chris Holbert, who never supported legalization. When he heard the story of Jack Splitt, a native of his own district, he took on the cause, saying that cancer and seizures were not partisan issues, but human ones. Rep. Jonathan Singer, the other sponsor of the bill, stated:
"This is just a real case of people understanding that your right to an education should never be turned around for your right to medication and visa versa. There was not a dry eye in the room, and it just shows how people's stories can really change policy and law in the state of Colorado. It may be one of the biggest highlights for the session. I don't think I have ever seen another bill get so much broad bipartisan support so quickly."
It is up to individual districts to pass measures as to how they will limit access to certain locations or times of day, but without passing such limitations, patients have unrestricted access. Of the 178 school districts in the state, El Paso County is the only one so far to embrace the law. Others have voiced fears of losing federal funding.
Colorado isn't pioneering this form of legislation, however. Already, other medical marijuana states have passed measures allowing patient access at public schools.
Do you think that all schools should allow access to medicine to students? Will any schools try to make the process overly difficult? Sound off on social media or in the comments section below.