Sure, you've had some great ideas high. Why can't a pizza be a cube? You're right, they should make a Netflix for potato chips. These sporadic flashes of genius may not always be actionable, but if you feel like cannabis is spurring brilliance then there is some new research to support that. According to the Harvard Business Review, there are clear patterns linking weed legalization to an increased level of innovation.
Now, before you think ripping a bong will inherently make you a real Einstein you should know that the study didn't set out to prove that this increased innovation is caused by smoking pot alone. The study measured rates of innovation and invention relative to the increase in liberal policies. They looked at states that loosened restrictions on cannabis and same-sex marriage as well as states that created limitations on abortions. 
The study was observed between 1990 and 2007, meaning it doesn't even account for the states who legalized medical and recreational cannabis in the last decade or the 2015 Supreme Court decision that same-sex couples have a fundamental right to marry.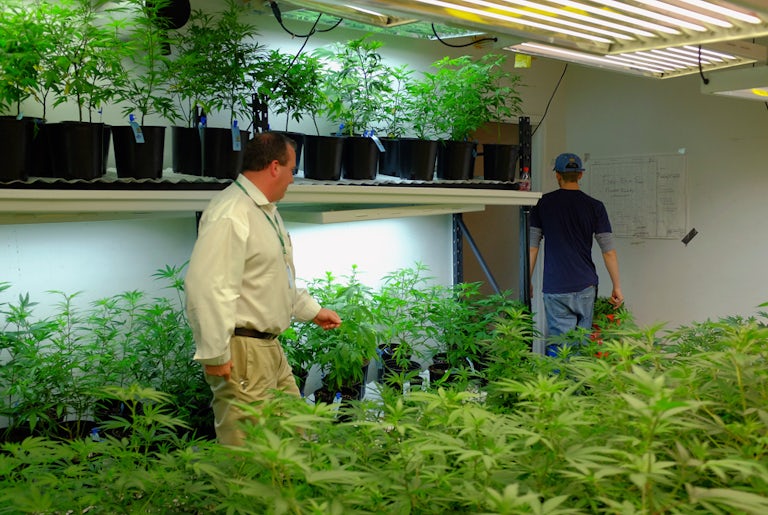 So why does the Harvard Business Review believe these traditionally liberal causes push innovation? To put things simply, a marketplace of ideas isn't very successful if it isn't crowded. Innovation isn't successful in isolation, so places with less restrictive measures attract more diverse people and, consequently, attract more diverse ideas. Say you're creative but have a criminal past for dealing pot…or you require medical marijuana. Say you're queer. You will probably go places that won't hold these things against you. Social policy and economic policy, as it turns out, can't be divorced. The study suggests states with laxer policy on cannabis had upwards of 22% more innovation.
The study compares these social settings to Henry Ford's inspiration from meat packers for how to manufacture cars. "Most innovations are the outcome of combining previously disconnected ideas," write Keyvan Vakili and Laurina Zhang. "Scientists constantly borrow ideas from each other, recombine them in new ways, and build new theories. For ideas to flow and collide, the people who hold those ideas need to meet, mingle, talk, and share. Individuals with more diverse social interactions are exposed to a more diverse set of ideas, and thus have more opportunities to produce innovations from combining previously unconnected ideas."