You've heard of CBD, but do you know the difference between hemp CBD, derived from industrial hemp plants, and CBD derived from "drug," or marijuana plants? We break it down, including the pros and cons of hemp CBD, to determine if it's a good alternative in illegal states.
What's the difference between Hemp CBD and Marijuana CBD?
Hemp CBD is derived from hemp plants, which by law, must contain 0.3% of THC or less. But that number only became law a few years ago, with the Agricultural Act of 2014, commonly known as the Farm Bill. The Farm Bill allows for American farmers to grow hemp under state-sponsored programs, as long as plants have 0.3% of THC or less. Before 2014, hemp was defined by the Controlled Substances Act as a Cannabis sativa L.plant of the "low-resin" variety, while "marihuana" is the cannabis plant of the "high resin" variety.
Currently, "drug" or marijuana plants, are those with 0.3 percent of THC or more and are federally illegal, considered a Schedule I substance under the Controlled Substances Act. But hemp CBD falls into a legal grey area. CBD oil and other products derived from hemp plants with 0.3 percent THC or less are "basically" legal in the U.S. under the Farm Bill. However, all extracts of the cannabis sativa L. plant are considered illegal under the Controlled Substances Act, so there's been a lot of confusion. While you can order hemp CBD oil online and get it shipped to your house today, stores in states with strict cannabis laws can be raided by law enforcement for selling CBD products, derived from hemp or not.
In states with legal adult use cannabis, like Colorado and California, there are a lot more CBD options because they're not all derived from hemp. Instead, high-CBD products, often with some THC in varying ratios, are made from "drug" or marijuana plants. Some of these products provide a mild psychoactive effect, like those 1:1 or 3:1 CBD: THC ratio. But others, with ratios like 18:1 CBD: THC, will not provide much of a high, but they do provide the maximum medical benefits, due to what many call "the entourage effect."
However, if you're in a state without cannabis dispensaries or much access to medicinal marijuana, hemp CBD can be a good alternative. But it's important to learn where your CBD is sourced from and to check it's been tested by a third party lab.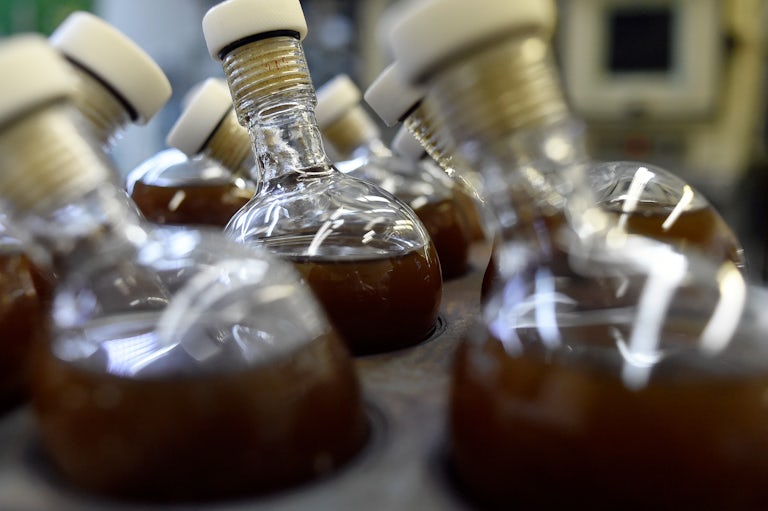 Hemp CBD Pros
The most obvious pro of hemp CBD is that it's accessible to everyone in the U.S. Even though the substance is technically in a legal gray area, it can be ordered online and shipped to all 50 states.
However, not all hemp CBD is created equally. Before making a purchase, check to see if the hemp CBD product was made from "medicinal hemp plants" if you can – these still have 0.3% THC or less but are high resin-plants, often testing higher than 15 percent CBD and may contain other cannabinoids as well.
The problem is, many companies selling hemp CBD products online are using low-resin, industrial hemp plants cultivated for their fibers or seeds. These are not ideal because they typically only contain 3.5 percent CBD or less, and so are more likely to contain toxins. We'll discuss why in more depth below.
The bottom line is, CBD, derived from hemp or not, can help with multiple medical conditions and ailments, including:
Hemp CBD Cons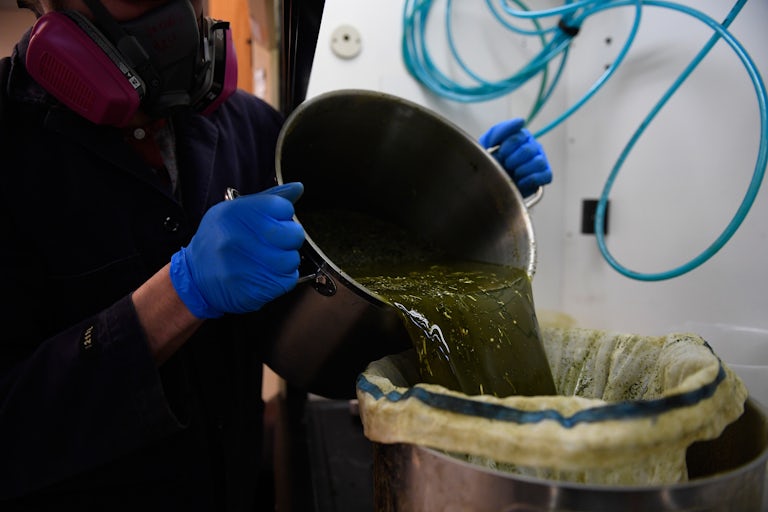 The biggest con of hemp CBD is its lack of THC. CBD works best in the presence of the other compounds and cannabinoids in the cannabis plant, including THC. This is known as the entourage effect, and it provides more relief to patients than isolated CBD. Even for patients who don't want to "get high," whole plant medicine with ratios like 18:1, 20:1, or even 28:1 CBD: THC only provide medical relief without psychoactive effects.
Another reason CBD derived from the "marijuana" or "plant is better is because it's regulated and tested, at least in legal states. Hemp CBD products, on the other hand, are not regulated like legal cannabis and are not even allowed to be sold at cannabis dispensaries in California or Oregon. That's because they've been grown in this "legal gray area" without regulations and testing, and so there's guarantee that they're safe.
What's more, hemp plants are natural "bio-accumulators," which means they absorb toxins, heavy metals, and pesticides from the soil. While this is great for cleaning damaged ecosystems, like in Chernobyl, it's not ideal for producing hemp CBD medicine.
Like we mentioned above, low-resin, industrial hemp plants often only have around 3.5 percent of CBD. In order to make hemp CBD oil, they have to use a ton of dried hemp, which increases the likelihood of that hemp containing toxins the hemp absorbed from the soil. To avoid ingesting chemicals, check to see if the hemp CBD products were grown organically, especially in organic soil that has less of a chance of containing toxins and pesticides.
This confusing landscape of hemp CBD and "marijuana" CBD won't end until federal cannabis prohibition also ends in the U.S. Full legalization will provide patients with the safest access to CBD and medical cannabis, because all products will be regulated and tested. While there are many hemp bills gaining support in Washington, for now, hemp CBD products are the only choice many Americans seeking alternative treatment have. It's a "good enough" option until lawmakers recognize the incredible medical benefits of CBD.