Wherever legalization arrives, home growing, along with edibles, is always among the most contentious topics.
Conservative communities worry about odors. Police consider home grows crime incubators since it's easy for a hobbyist to go into business. Fire Departments, also with some justification, worry about the high-pressure light bulbs and the elaborate wiring growers use.
Nowhere has home grow kicked up more of a stink than in Canada where the newly passed legalization law, C-45, allows for the home growing of four plants.
Quebec lawmakers, who have been notably unenthusiastic about legalization, fought unsuccessfully to ban home growing nationally and banned it in its strict provincial law. Manitoba and Nunavut also banned it.
The federal law, as passed, does not allow provinces to opt out. Quebec has not ruled out a legal challenge and it's possible the discrepancy between provincial and federal law will have to be resolved by the Supreme Court.
The Canadian Real Estate Association (CREA) has been another major foe of home growing. In an April statement, CREA President Barb Sakkau said: "We've heard from homeowners and tenants across the country who are worried about living beside grow-ops. What does this do to their home value? Will this increase their rent? How safe will their kids be? Will their quality of life diminish because of the prevalence of drugs in their neighborhood?"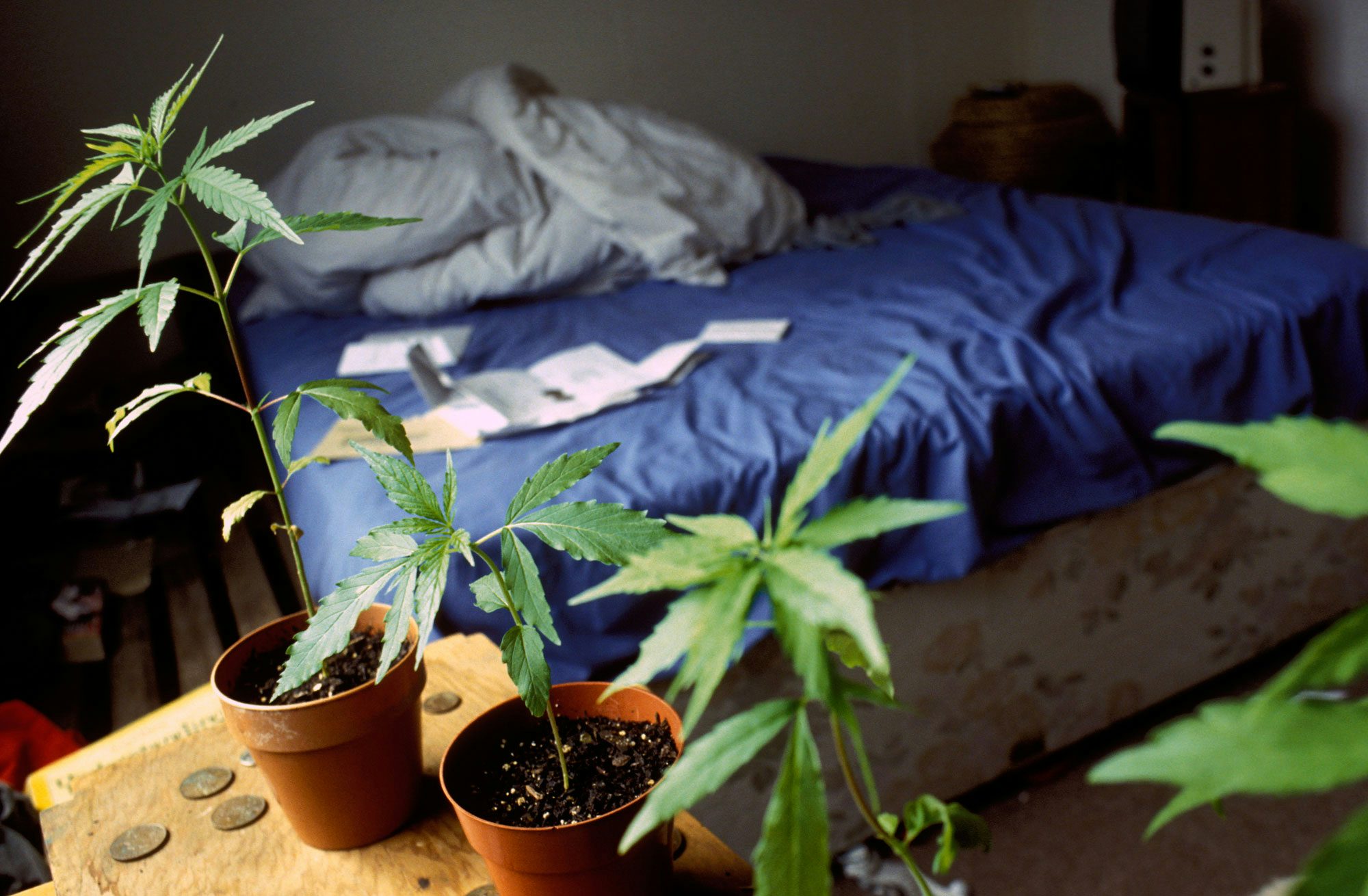 CREA warns that even four plants can damage home values. It has also voiced concerns about home grows gestating mold and other blights. The trade group was not successful, however, in its April call for a national home grow moratorium until national regulations for the practice could be established.
In Canada, at least one industry leader has expressed skepticism about home growing. Rather than call for a ban on it, Bruce Linton, CEO of mega-grower Canopy Growth called it "good advertising" for his company, since, in his mind, homegrown product is nowhere near as good as Canopy's.
Some experienced growers, however, disagree about the quality of homegrown product. To them, in order to ensure they consume exactly what they want to, they have to be the ones in control of the growing process. It's an invasion for the government to consider taking that right away.
Lisa Campbell, Chair of the Ontario Cannabis Consumer and Retail Alliance, got her medical license to grow in 2013 when she was volunteering on an organic farm which was a designated grow. It was there that she had a small patch of cannabis plants, including an L.A. Confidential strain.
It's cheaper to grow at home, Campbell, a craft cannabis advocate says, and "you can get high without depending on a major company."
Jason Levin, co-founder of A Pot for Pot, a grow your own kit, says part of the reason home growing is so important now is because laws in California and Canada have cut out midsize growers, leaving primarily huge corporate farms. In Canada, there are a handful of large cultivators who got their starts in the medical market and are expected to dominate the recreational space too.
In California, an association of more than 1000 cannabis farmers recently filed a lawsuit against the state's Department of Food and Agriculture for granting 20 percent of its licenses to just 12 licensees. Meanwhile, experts predict both markets could experience weed shortages—California because it hasn't opened enough testing facilities to process its legal cannabis and Canada because the supply simply won't meet the demand.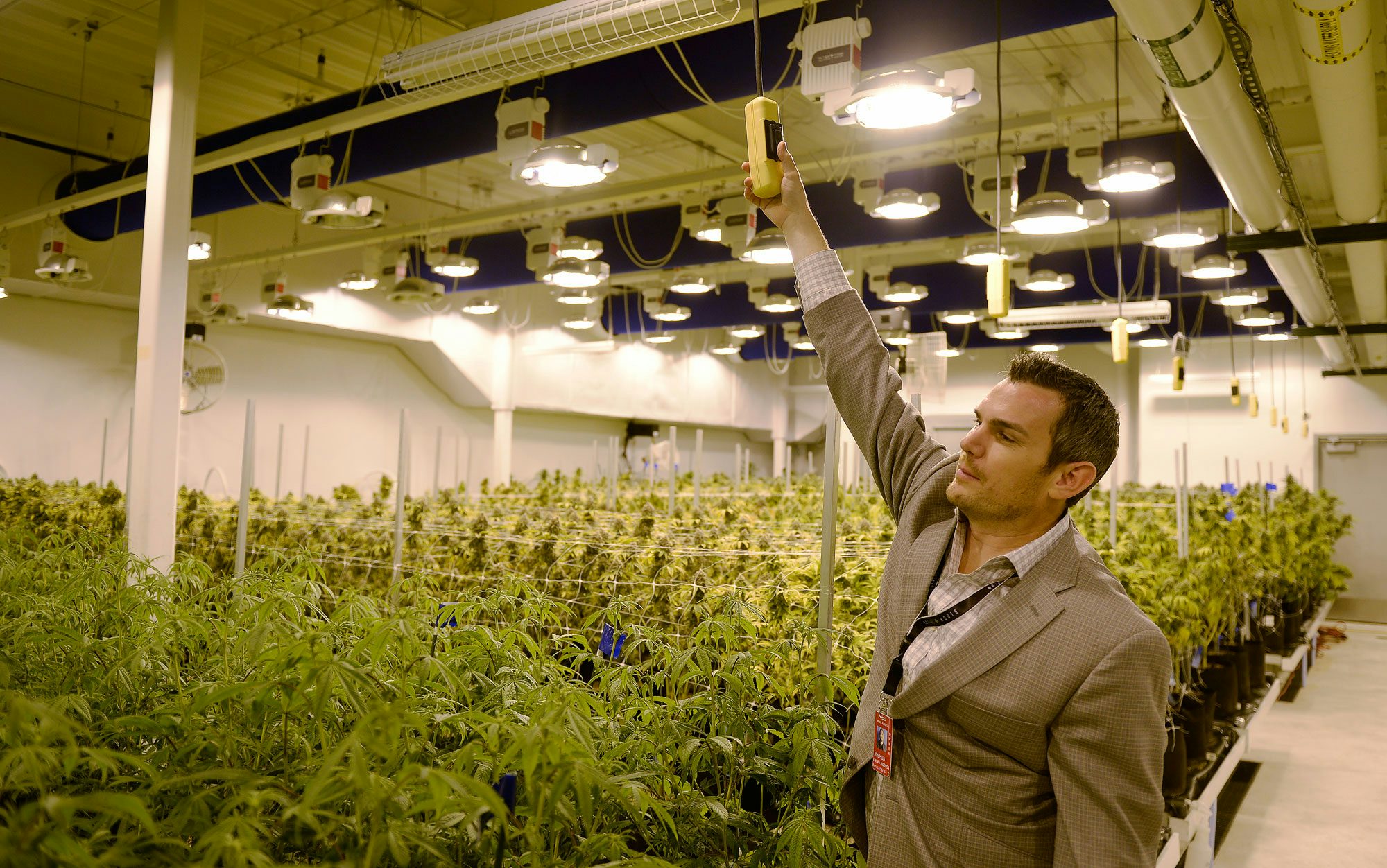 Marijuana consumers—especially patients—don't want to have to rely on the market amid all this uncertainty. Additionally, many of them prefer to grow their own because, unlike what Canopy's Linton asserts, they believe they grow better weed than a large corporation. They want to be able to grow the strain that works best for them, how they want to grow it. Many small growers, for example, are passionate about ensuring their bud is organic and sun-grown, something which some believe enhances terpene development. Large corporations often grow their bud indoors.
Larisa Bolivar, executive director of the non-profit Cannabis Consumers Coalition, has grown for most of the 17 years she's been in the industry. For her, she says, home growing is "a quality control thing."
"Growing your own is fun, cause it's not that hard," Levin said. "You can save money, you can smoke clean product. I can consume my medicine for next to nothing for a year, as opposed to paying $60 an eighth."
For many too, home growing is deeper than saving some money or ensuring high-quality product. Growing cannabis—like growing anything else in one's garden—is often described by longtime cultivators as a spiritual experience.
Tim Blake, the activist and grower who started The Emerald Cup, an annual cannabis harvest festival in California, has seen quite a few changes since he planted his first crop at 16. Growers, he said, have gone from hiding their hobby to posting about it on Instagram. Throughout this time he's remained an advocate of home growing, especially when it's powered by sunlight. He calls it, "A natural interaction with the plant, something magical."
"People shouldn't go to jail for growing a few plants for themselves," Blake says. "That's just the way we live in this country as a free and democratic society."