It has been almost 20 years since California became the first state in the whole entire country to legalize medical marijuana. We are still shocked that they didn't become the first to legalize cannabis for recreational use. Why are they lagging behind? Well the inconsistent medical marijuana policies and pretty poor regulation within their current industry might be to blame.
However, legislators finally have a plan to "impose order on the erratic patchwork of inconsistent policies that currently govern the billion-dollar industry." It is about time.
"We're making up for two decades of inaction", stated state senator Mike McGuire. McGuire's district includes the infamous "Emerald Triangle" in Northern California.

The Emerald Triangle, for those who do not know, is the largest cannabis producing region in the U.S. In fact, 60% of the marijuana grown in the US is cultivated in the Emerald Triangle.

"This legislation brings clarity and desperately needed rules and regulations," said McGuire.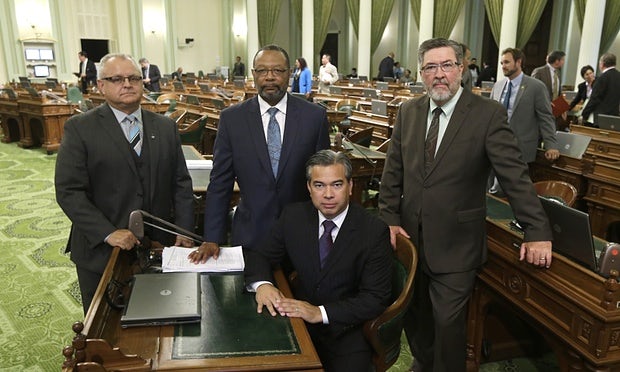 Lawmakers passed a trio of bills establishing a legal framework that will allow the state to control the managing of marijuana from seed to sale. According to Ken Cooley, a state assembly member and author of one of the three bills, local municipalities will still be able to create their own ordinances and impose taxes.
From The Guardian:
"Under the plan, a new Bureau of Medical Marijuana Regulation will be created inside the existing Department of Consumer Affairs, charged with managing almost all aspects of marijuana growing, distribution and sale. The bureau would oversee state licenses in these areas, but only if a local license has already been approved."
We are very glad to see California putting forth legislation in order to start managing and regulating the state's medical marijuana policies much more effectively. We are eager to see how it all plays out!
(Photo courtesy of The Guardian)