Indiana residents will be able to legally buy low-THC cannabis extracts containing cannabidiol (CBD) if, as expected, Republican Gov. Eric Holcomb signs a bill which is headed for his desk. The bill's strict labeling rules, however, could block most CBD manufacturers from Indiana's market, reports IndyStar. 
Senate Bill 52 is seen by state lawmakers as a "fix" to House Enrolled Act 1149, which passed last year. That legislation allowed epilepsy patients to possess CBD oil, but provided no way for them to legally buy it. SB 52 passed the Indiana Senate 36-11, and unanimously in the House.
Requirements under the new law are so stringent that Hoosiers could still have difficulty finding affordable CBD oil.
"We're going to have to come back and fix this next year, but we've got to at least get it legal," explained Rep. Matt Pierce (D-Bloomington).
A few years back, Indiana lawmakers passed vaping legislation which cut many manufacturers out of the state's market. As a result, e-liquid prices skyrocketed. CBD manufacturers—and a few lawmakers—are worried they've made the same mistake again.
Manufacturers are required by SB 52 to test each batch of CBD oil to make sure it has less than 0.3 percent THC. SB 52 also requires that CBD products sold in Indiana have a QR code on the label. The code must link to a document with information on the specific batch. Information required includes the ingredients and the name of the company that manufactured the ingredients.
"That really isn't feasible for companies our size," according to CBD manufacturer Josh Hendrix. Hendrix, the director of business development at CV Science, Inc., made the remark in a Feb. 27 committee hearing, reports IDS News.
Most CBD oil manufacturers would have to create new labeling to qualify for sales in Indiana.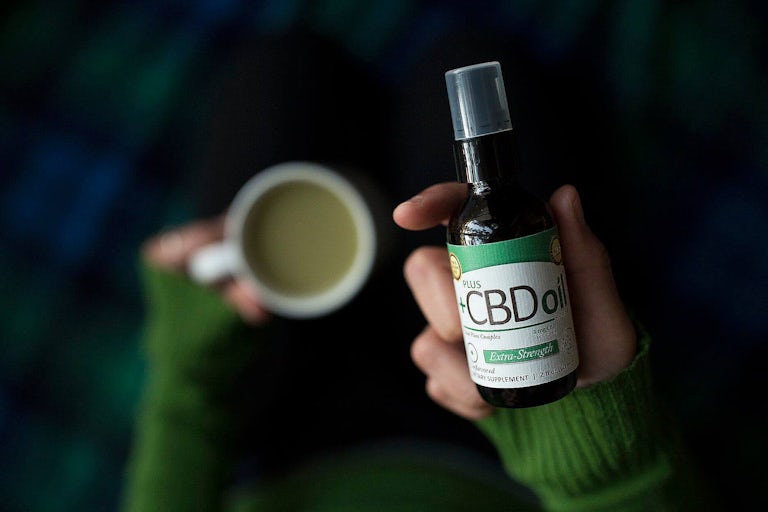 That includes PlusCBD oil, the market leader, which is typically found in health food stores. Since the bill doesn't specifically legalize the manufacturing of CBD oil within Indiana, there would still be questions over whether such manufacturing would be permissible.
A CBD oil manufacturing company based in Fort Wayne would likely "come close" to meeting the requirements of SB 52, according to owner Nathan Renschler. He said his two other brands, however, which are manufactured elsewhere, would have to alter their labels.
"To have all these companies including mine have special labels for Indiana, and the rest of the country we have a different label, is pretty silly," Renschler complained. "They don't have any state regulations on any other vitamin or supplement, but this one gets special regulations and it's not for any good reason."
"(Lawmakers) overreach when they freak out," Renschler said. "They did it with e-liquid; now they're doing it with CBD."
The bill sponsor and author said the strict labeling requirements came from Indiana State Police and prosecutors.
Bill sponsor Rep. Bill Friend (R-Macy) and author Sen. Mike Young (R-Indianapolis) said state lobbying groups were not responsible for the requirements.
"This is an investigative tool [police and prosecutors] can use all the way back to the grower of the plant," Sen. Young said. He added that there are more than 3,500 labs where CBD manufacturers can test their products. Young contrasted that to the e-liquid legislation, where manufacturers had to be approved by a single security firm.
Lawmakers are still worried about the similarities between the two situations, however. "What I don't want to see is that someone takes it to court six months down the road and we end up with egg on our face because it looks like we're not creating a level and fair playing field," said Rep. Terri Austin (D-Anderson).
Indiana retailers will be allowed to sell CBD oil without the strict labeling requirements until July.