An Indiana state senator has filed a bill that would legalize the sale and possession of cannabidiol (CBD) oil in the Hoosier State. Sen. Jim Tomes (R-Wadesville) filed the bill last week, reports WTHR. Tomes said he wants to make CBD products—which patients claim help everything from seizures to anxiety— readily available in Indiana.
The legislation comes six months after an investigation by the TV station showed that Indiana State Excise Police seized CBD products from dozens of stores statewide. Police cited the stores for "marijuana possession" without the knowledge of Governor Eric Holcomb, Indiana Attorney General Curtis Hill, or the state police.
Atty. Gen. Hill, back in November, had declared CBD oil illegal in Indiana, reports The Indy Channel.  Gov. Holcomb then said State Excise Police would only issue warnings for the first 60 days. That move was to give stores time to pull the product from shelves and allow lawmakers to pass legislation to clarify the matter.
CBD oil comes from cannabis, but doesn't contain any THC, the component of the plant that produces a "high." Sen. Tomes, who is now trying to make CBD oil legal in Indiana, said his constituents have told him it has improved their medical conditions and reduced their pain. The United Nations' World Health Organization even released a report in November saying CBD should not be criminalized and touting its medical potential.
Many states have legalized some form of CBD when it's isolated from the rest of the cannabis plant. But unlike in other states, the consequences of this legalization bill extend beyond the patients it could help.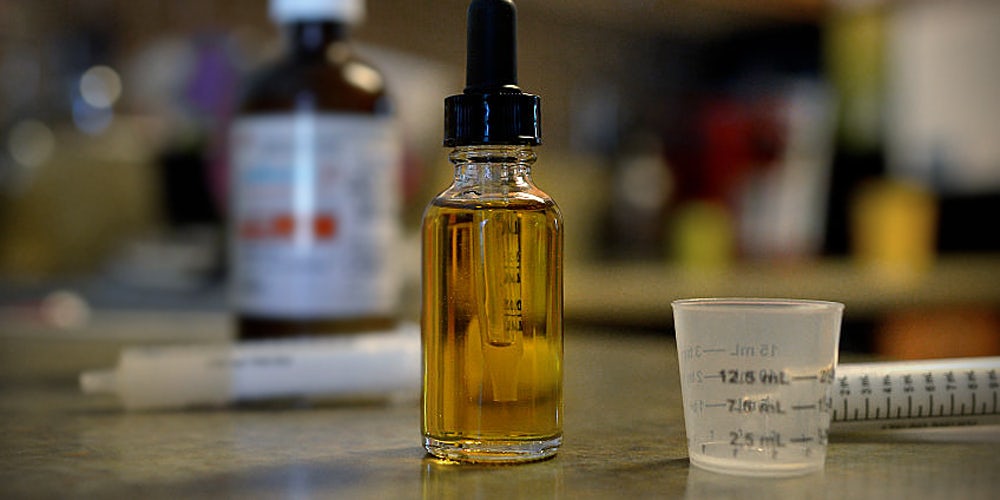 Dozens of civil cases are currently pending against businesses in Indiana that carried CBD products. Last year, WTHR exposed that the state's Alcohol and Tobacco Commission accidentally sent about 50 "Notice of Civil Penalty / Settlement Offer" letters to stores raided by Indiana Excise Police during a series of surprise operations. The letters notified the businesses they were being fined hundreds of dollars for "possession of marijuana" and "unlawful manufacture, distribution or possession of counterfeit substance" for selling CBD oil.
The letters didn't stop at that; they also piled on charges like "tobacco sales at site of nuisance," "prohibited smoking," and "hindering enforcement." They were mailed just before Christmas.
Those "erroneous" letters were issued by the Alcohol and Tobacco Commission (ATC) despite that November announcement from Gov. Holcomb ordering the commission and Indiana Excise Police to neither fine stores nor confiscate their CBD products for at least two months. A few hours after ATC was questioned about its civil penalty letters, it admitted its error.
"It recently came to our attention that letters were erroneously sent from our office last week," a statement from the ATC said. "This was an administrative error and these letters should be disregarded…We apologize for any confusion and we are working to correct the issue."
Cook said follow-up letters would be sent to the stores and that he would call each one personally to apologize. He said the error was "an administrative kind of glitch," automatically generating the letters by mistake.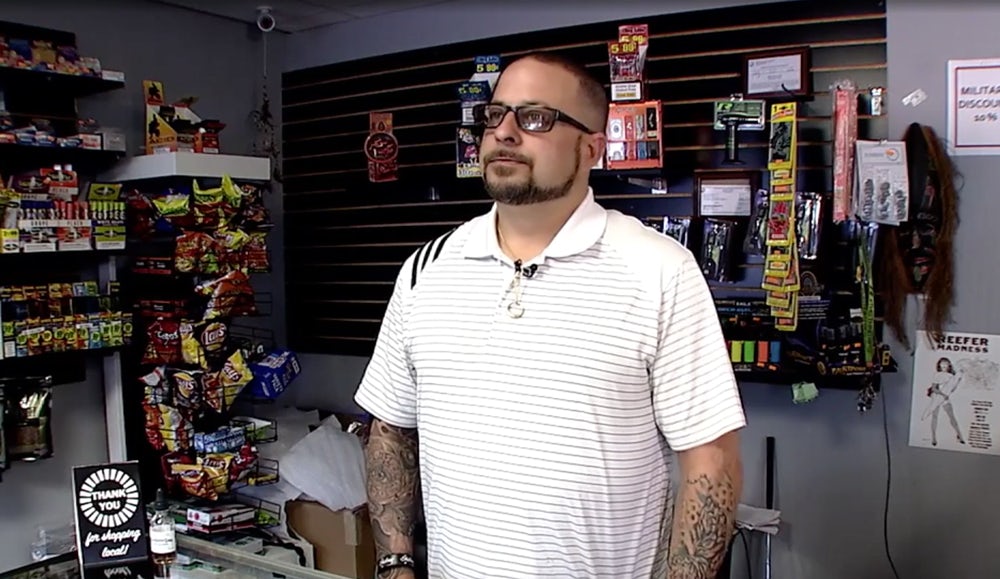 James Kinee, co-owner of Happy Daze smoke shops, which received one of the letters, doesn't believe it. "I don't buy that at all," he told WTHR. "My letter was addressed by hand. I think they knew what they were doing until they got caught." Kinee's businesses received a civil penalty letter that included a $750 fine.
Now, the civil cases against the stores are just pending while legislators consider legalizing CBD, according to Indiana Alcohol and Tobacco Commission (ATC) chairman David Cook. If the Legislature fails to legalize CBD, the businesses could be fined and tens of thousands of dollars in CBD oil could be destroyed. But if lawmakers legalize CBD, the ATC would likely dismiss all the cases and return the confiscated products.
"We're going to have to wait and see what the General Assembly does," Cook said. "Everything is on hold until such time we have a determination from the Legislature about the legality of CBD oil."