If this isn't news worth sharing, we don't know what is.
On July 1st a religious freedom law took effect in Indiana, prompting the Church of Cannabis to hold its first ever service, as well as test the (apparently) much-debated policy change.
Bill Levin, the white-haired church leader coined 'the Grand Poobah' (there is no explanation), outlines the logic:
"If the law protects religious practices, how could it not also permit marijuana use — which remains illegal here — as part of a broader spiritual philosophy?"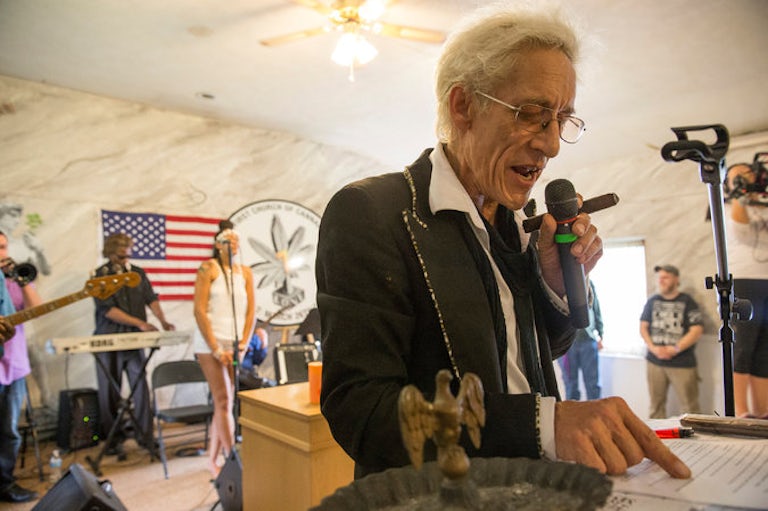 We haven't really thought of it that way, but it seems to be a valid point! After all, cannabis has been connected to spirituality for ages.
Some neighbors, on the other hand, were not pleased. Shari Logan, 46, counters:
"What's next? The church of crack? The church of heroin? It's a mockery to Christians, to God."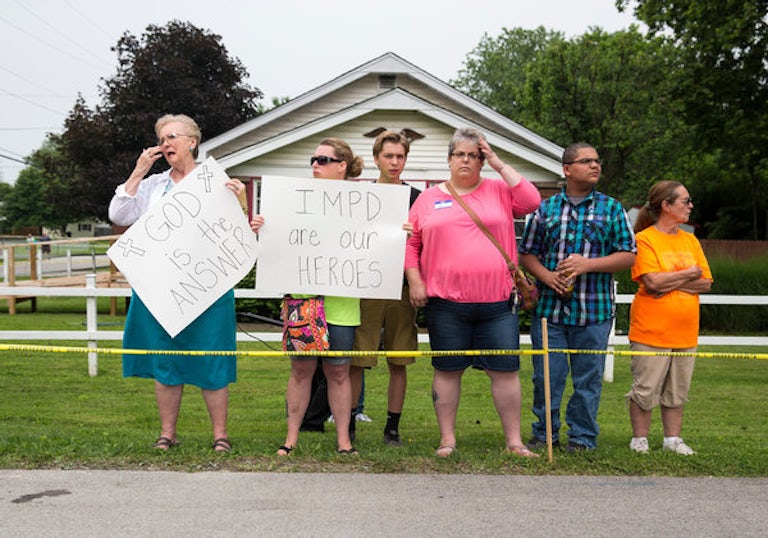 Interesting rationale Ms. Logan, and intriguing suggestions. We'll have to smoke a joint and think about it.
Featured image Huffington Post