Believe it or not, hemp is still federally illegal because it comes from the cannabis plant. But it looks like that might finally change.
A bill which would allow for the cultivation of hemp is gaining traction in the House of Representatives, with a total of 43 cosponsors. It would strike industrial and research hemp from the definition of marijuana under the federal government's Controlled Substances Act.
As one of the bill's cosponsors, Jared Polis, told the Cannabist, it's "bizarre" and "completely inappropriate" for hemp, which is an agricultural crop, to be listed on the CSA, which is intended for drugs. According to the bill, industrial hemp is used in "tens of thousands of legal and legitimate products," and cannot be used to produce the psychotropic effects of cannabis flower.
As a result of cannabis' Schedule I classification, hemp must currently be imported from other countries into the United States. The bill's high number of co-sponsors demonstrates the increasingly widespread support for changing that.
Since 2005, six House bills and three Senate bills, all of which aimed to separate hemp from psychoactive forms of marijuana under the Controlled Substances Act, have come and gone. None have made it past the committee phase of the legislative process to be held for a vote. An earlier legislative attempt to permit the cultivation of industrial hemp, for example, only managed to obtain 6 co-sponsors.
This more recent bipartisan bill, known as the "Industrial Hemp Farming Act of 2017," was introduced by James Comer (R-KY), Jared Polis (D-CO), Bob Goodlatte (R-VA), and Thomas Massie (R-KY).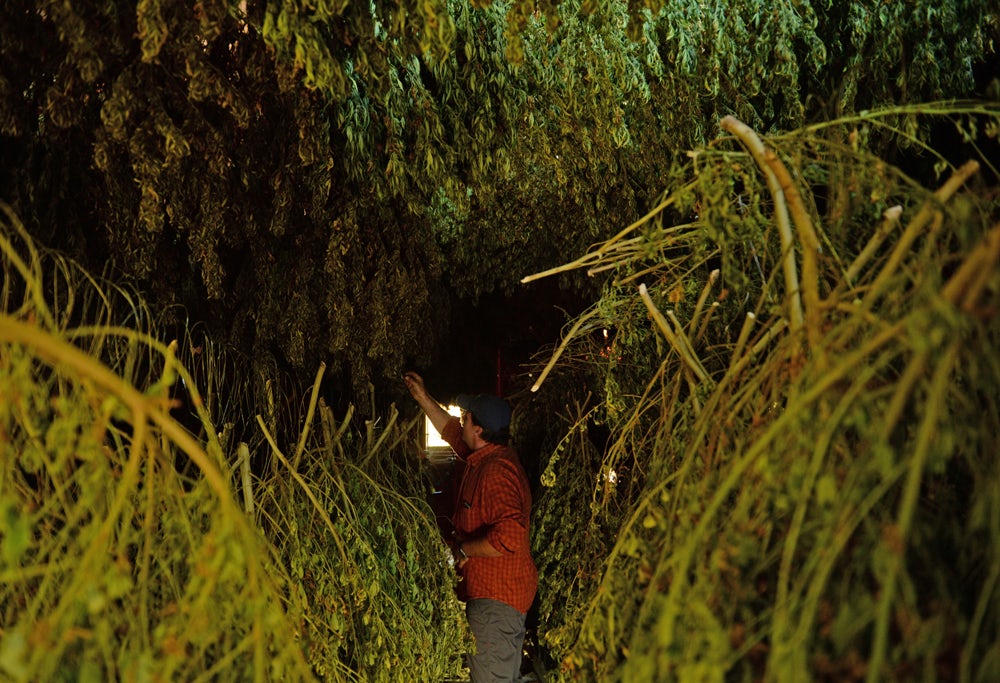 "I am honored to sponsor the Industrial Hemp Farming Act because I know firsthand the economic viability of industrial hemp.  Hemp has created new opportunities for family farmers and good paying jobs for American workers, especially in Kentucky," said Comer in a statement.
Countries that permit the cultivation of hemp, like Canada, have rules in place that ensure the plants contain no more than 0.3 percent THC—the main psychoactive compound in cannabis responsible for getting users "high." The Industrial Hemp Farming Act of 2017 follows a similar guideline, specifying that industrial hemp plants must contain no more than 0.3 percent THC.
As the act states, hemp has a diverse number of uses that make it a highly desirable and beneficial commodity. Industrial hemp can be used to make everything from clothing to paper and even houses. Hemp can also be used to create plastic-alternatives, oils, rope, fuel, and building materials.