After finally passing legislation in 2014 to legalize medical marijuana, Iowa is now struggling to provide patients with the cannabis products they've been promised. While it has never been done before, some members of Iowa's House of Representatives have suggested partnering with their neighbors to the north, hoping this will be the answer they've been looking for.
Game plan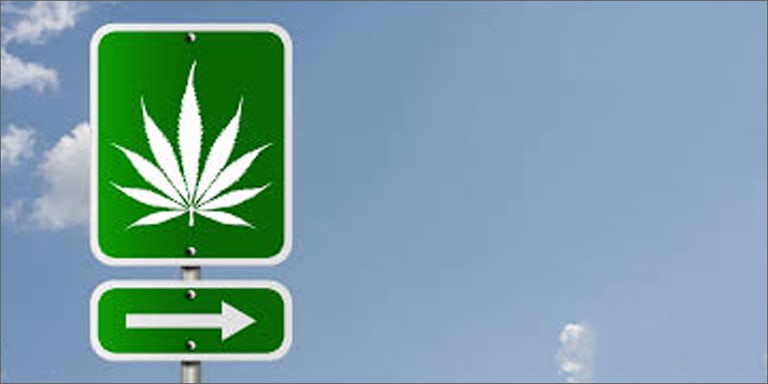 Minnesota lawmakers are considering a plan that would allow Iowa residents to purchase CBD oils from Minnesota's dispensaries. While Iowa has legalized concentrates, their current laws make it illegal to manufacture and distribute oils and concentrates, leaving those suffering from debilitating seizures with no place to purchase their medicine.
By exploring a new, inter-state system of obtaining CBD oils, Iowa hopes they will not only be able to provide the medicine their residents desperately need, but also help Minnesota with their struggling marijuana market. Since beginning last summer, Minnesota has seen a very low enrollment in their legal cannabis industry, with just 1,275 patients being treated with medical marijuana and only three of the eight legal dispensaries operating.
While the final details have not been hammered out, Minnesota seems to be receptive to the plan and is working to figure out issues between the new proposal and current legislation, and how the two might conflict with each other. As cannabis still remains federally illegal across the entire country, Minnesota has to ensure they remain in compliance with their state regulations, preventing interference by the U.S. government and DEA.
The problems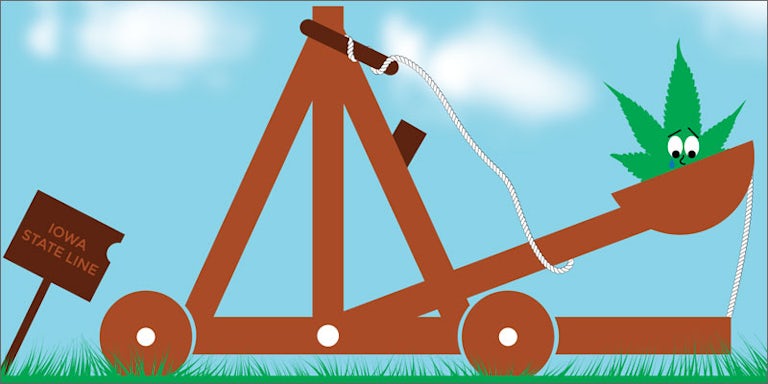 Since cannabis is still listed as a Schedule 1 Drug, alongside the likes of heroin and ecstasy, Minnesota lawmakers are concerned about Iowa residents transporting it across state lines, a huge no-no in the medical marijuana world. There would have to be some mutually-agreed-upon changes made to both states' current legislations, as well as systems put in place to ensure patients safety while traveling back and forth.
Another issue Iowa faces in this potential partnership is the fact that only three of Minnesota's eight dispensaries are open, with the closest functioning one being three hours northeast of Des Moines, Iowa. Patients would have to travel long distances to receive their medication, making the entire plan less feasible than expected.
An unopened dispensary sits just 40 minutes outside of Iowa's northern border, but with Minnesota's low enrollment in the program, it's hard to say if it will ever open.
Many of Iowa's cannabis advocates don't want the partnership with Minnesota to pass, hoping this will finally push Iowa to reevaluate their own legislation and fix a broken system, not bandage it with help from Minnesota, a state that has integrated a working manufacturing system into their medical marijuana laws. Herb supporters in Iowa want the tax revenue earned from legal marijuana sales to stay within their state, and not fork it over to Minnesota simply because their lawmakers made better decisions for its residents.
As negotiations and fine details remain in talks, with a cloud of uncertainty hanging overhead, it could still be over a year before any final decisions are made. Between the issues concerning the federal government, and opposition from many of Iowa's cannabis support groups, it seems more than likely that Iowa might just be forced to reform their own legislation, finally allowing for the distribution of oils and concentrates.
Do you think Iowa should reconsider its own laws, rather than rely on Minnesota for their CBD oil? Let us know on social media or in the comments below.