California is the largest state in America. A hub of culture, agriculture, technology, controversy and celebrity. For generations, the state has always been associated with a drug counterculture all of its own, from LSD gurus like Timothy Leary to the big blunt mascot Snoop Dogg. So, really, it might not be a question of "Is weed legal in California?" as much as it's a question of "When is weed legal in California?" 
If You Are Reading This Before 2018…
Is weed legal in California yet? Not quite. Since Proposition 64 was passed in November of 2016, it has been legal for all adults over the age of 21 to possess and use up to an ounce of marijuana. They're also allowed to grow up to six plants for personal use. But, despite what some budtenders are saying, it's not legal yet for dispensaries to sell marijuana for recreational purposes. Not until January 1st, 2018.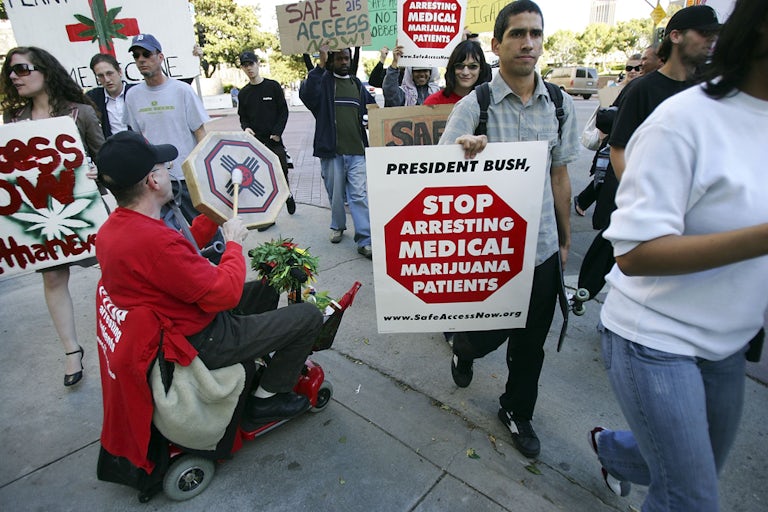 If You Are Reading This In 2018…
Hello future people. If you are in California, you can now purchase legal recreational marijuana! Is weed legal in California before 2018? Read above, future anthropologist person, with all your hover cars, robo hamsters and hopefully that new Metroid game.
In 2016, with 57 percent of the vote, Prop 64, or the Adult Use of Marijuana Act (AUMA), passed in California. More than just another state hopping on the cannabus, many believe the success of weed in California will shape the future of regulation across the country due to the size, scale and ambition of the state's market. 
Most of Prop 64 is pretty standard. As mentioned above, adults have been able to carry up to an ounce and grow six plants without a license since November 2016. Smoking in public will remain illegal, carrying a fine of $100. Private businesses can allow patrons to smoke as long as they abide by local zoning laws.
Edibles are a little tricky. They're theoretically fine, but the limitations on ingredients leave whittled options. Laws will restrict sales of cannabis products containing alcohol, caffeine, nicotine or dairy. Those creative types who have managed to make all desserts vegan or gluten free just for the challenge may as well take a stab at the proposition.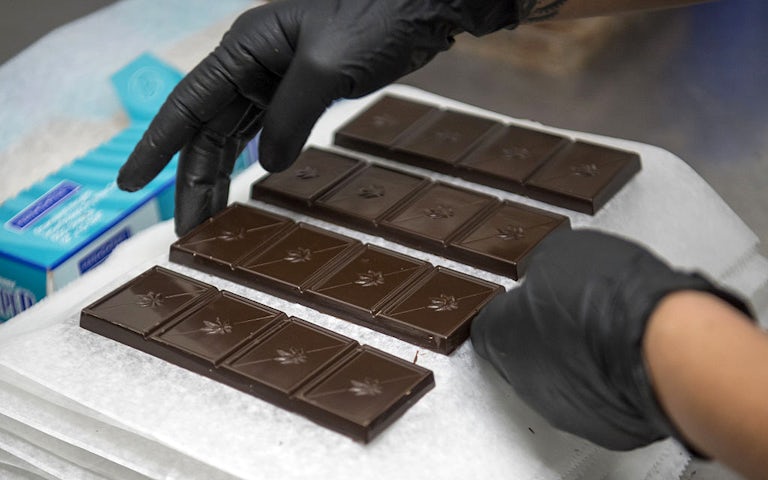 Any problems?
Many issues California's budtenders face are similar to those in other states with legal recreational and medical marijuana. Support from banks and financial institutions remains tricky as cannabis continues to be contraband on a federal level, and that is unlikely to change during the Trump Administration. The subject of enforcing impaired driving continues to be controversial as there's yet to be an agreed upon standard in the medical community as to what "impaired" driving under the influence of cannabis means. 
One matter that is unique to the state is the environment. Cultivating cannabis hasn't traditionally been the most environmentally-friendly crop, though there's an argument to be made that the black market growers haven't been interested in or capable of resource efficient growing. So there's room to improve, but California has been struggling with its water supply for years now. Hotter summers and inconsistent winters have left less frost on the mountain regions, where much of the state's water supply originates.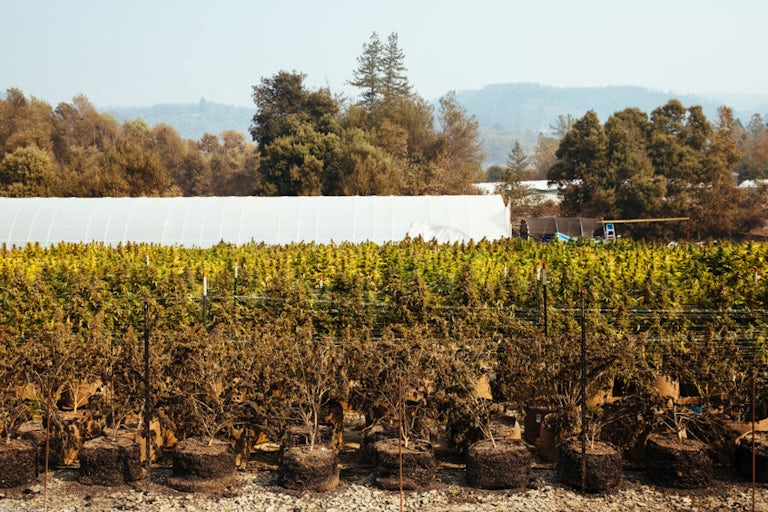 The other climate-change-related concern is the increasing severity of wildfires as seasons get dryer. Approaching the debut of legal cannabis in California, October wildfires tore up hectares of Mendocino County, a devastating blow to part of the legendary Emerald Triangle. The fires struck just as the harvest was supposed to begin, leaving many farms, few of which were insured, with contaminated soil and without crop. The disaster may shake up the supply for what would otherwise be California's ribbon-cutting ceremony.
Despite these setbacks, the state still expects to go green come 2018.