Early Thursday morning (July 19), Israel's parliament, known as the Knesset, approved a bill to decriminalize the possession of cannabis in a near-unanimous vote of 41-1.
The new law, which goes into effect on April 1, 2019, will replace criminal charges and jail time as a punishment for cannabis possession with fines of 1,000 shekels ($275 US) for a first-time offense and 2,000 shekels ($550 US) for a second offense. Those charged with a third offense could face higher fines or community service while subsequent offenses could face criminal charges.
The law includes a few exceptions including minors, who will have to undergo a rehab program, members of the military—for whom there is a zero-tolerance policy—and those who have already been charged with cannabis-related or other criminal offenses.
Oren Lebovitch, CEO of the Israeli Cannabis Magazine, tells Herb that the law will also not apply to someone who commits a "parallel offense," which he describes as trying to dispose of the evidence or "saying a word out of place to the policeman."
In March of last year, the bill passed through its first reading unanimously, prompting headlines which claimed that Israel had decriminalized cannabis before it was official. Last week, the bill was approved in committee and expected to come before the Knesset for a final vote but was delayed.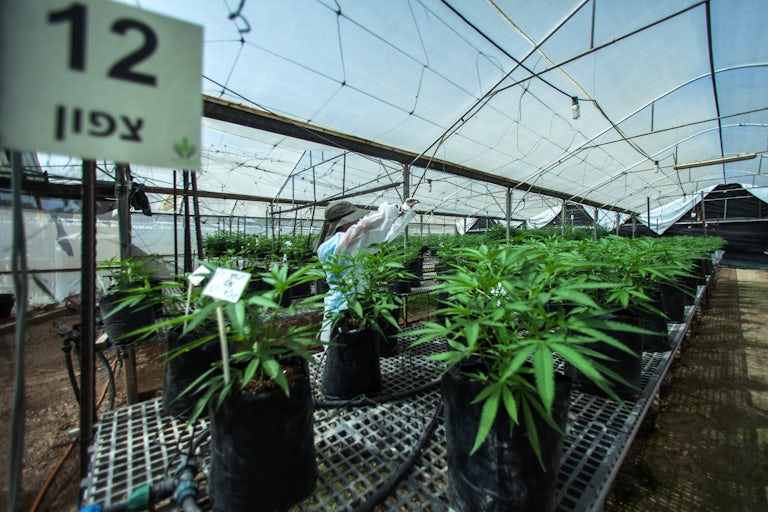 The committee chair, Elie Elalouf, expressed concerns that the new law undermines the authority of judges in Israel. "I fear that due to the fine amount and the lack of feasibility of exercising discretion, the judges will decide not to convict the defendant at all," Elalouf said, but the bill moved on for a vote with no changes.
The law has a sunset clause which states that its provisions will expire in three years. According to an analysis of police data conducted by Cannabis Magazine, the new provisions will result in up to 20,000 fines a year.
Still, the law is a step in the right direction and will be, by far, the most progressive cannabis policy in the Middle East.
"The good news is that at least some Israelis will be able to avoid criminal records," says Lebovitch, who is also chairman of Ale Yarok, a left-leaning political party which supports legalization. "The change in the law allows us, for the first time, to file a petition to the Supreme Court against the incrimination of cannabis consumers in Israel."
According to recent polling, 70 percent of Israelis oppose criminal charges for cannabis consumers while nearly 30 percent of Israelis have said they consumed cannabis in the past year. Medical marijuana has been permitted in Israel since the early 90s.