After ten years in Congress, vocal cannabis reform advocate Jared Polis is now looking to become the Governor of Colorado. Polis, currently a representative for Colorado's second district, is running on an ambitious campaign to provide the state with 100% renewable energy by 2040 as well as implement a single-payer health care plan. But as governor of the first state to legalize recreational marijuana, he would also preside over a cannabis market which has set the tone for the rest of the country.
Since Colorado legalized in 2012, reform advocates have cited Colorado's tax revenues and falling crime rates as a reason to legalize nationally while opponents have claimed that out of state smuggling has flooded surrounding states with organized crime. As a result, the success or failure of Colorado's recreational market could define national policy and a pot-friendly governor like Polis could make all the difference.
In April, Polis won the state Democratic party's endorsement, coming in second just behind former state Treasurer Cary Kennedy. He now faces Kennedy in a primary election on June 26th to become the Democratic candidate for governor in November.
Polis has been pushing for smarter drug policy since he was elected in 2008. He's also the co-founder of the Congressional Cannabis Caucus, a group of lawmakers devoted to pushing for cannabis reform that includes legalization icons like Reps. Dana Rohrabacher (R-CA) and Earl Blumenauer (D-OR).
Most recently, Polis spent hours facing down one of Congresses' most hardline legalization opponents, Texas Rep. Pete Sessions, to protect states where marijuana is legal from federal interference. As chair of the House Rules Committee, Sessions has blocked nearly every pro-marijuana proposal from reaching a vote on the House floor and Polis has fought him every step of the way.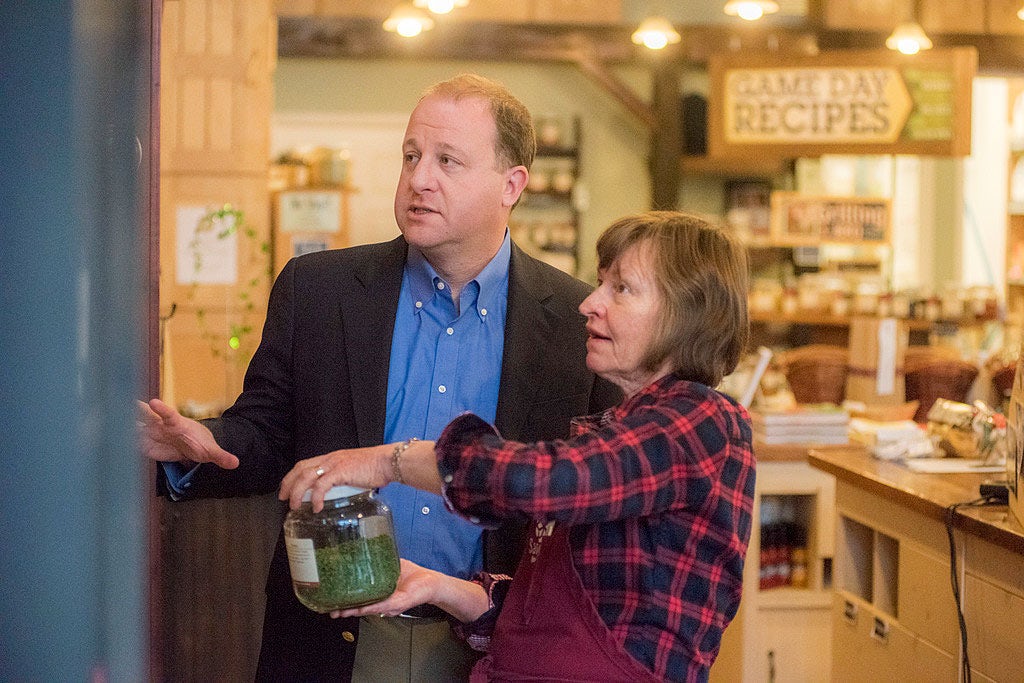 In 2015, Polis sponsored a bill which cut $23 million from the DEA's Cannabis Eradication Program, setting aside $9 million of that funding for domestic abuse prevention programs. He also introduced the Ending Federal Marijuana Prohibition Act of 2013, a proposal which launched an avalanche of similar bills to remove cannabis from the list of federally banned substances at a time when public support sat at just 52%, compared to 61% today. And in 2012, Polis grilled DEA chief Michele Leonhart, demanding that she answer whether marijuana should be placed in the same category as crack and heroin, providing much-needed visibility to the classification of cannabis as a Schedule I substance.
At that same hearing, Polis advocated for marijuana as an alternative to prescription painkillers long before it was considered a national crisis. He intends to carry that policy over to his campaign as governor.
"When we implement these reforms in Colorado and other states see that they work, they will follow our lead," Polis tells Herb.
Polis has been criticized by local media for his personal wealth, which he used in 2014 to finance ballot measures to limit oil and gas drilling in Colorado. But it's that financial freedom that has also allowed him to break with the party line in Washington, especially on the issue of cannabis.
"I'm proud to be the only candidate in this race who's not taking any PAC money," Polis tells Herb.
His campaign has announced that it would not accept donations over $100 and it doesn't seem it needs to. A large portion of Polis' funding since his first campaign for Congress has come from his own fortune—a net worth of $388 million. Before running for office, Polis launched and later sold a number of online start-ups like ProFlowers.com, a flower delivery service, and used that fortune to set up education programs in his state.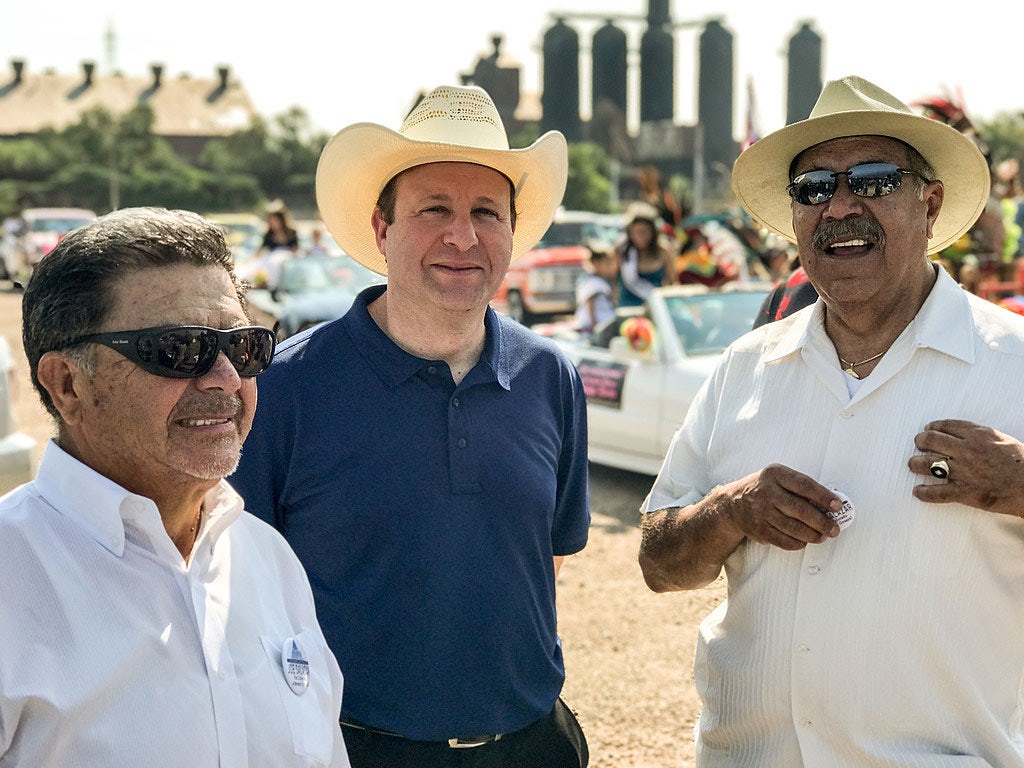 From a cannabis policy perspective, perhaps the only downside to Polis' run for Colorado Governor is that he'll no longer be in Congress to challenge devout prohibitionists. Still, the state of Colorado could use him.
The state's current governor, John Hickenlooper, has been reluctant to push through any significant cannabis reforms since Attorney General Jeff Sessions rescinded the Cole Memo, protecting state-legal cannabusinesses, in January. Polis, on the other hand, seems prepared to start resolving the issues Colorado's cannabis industry still faces if elected.
Polis believes that the biggest issue for Colorado's legal cannabis industry today is the federal banking restrictions which prevent cannabusinesses from accessing financial services. State officials and cannabis stakeholders also still have yet to come to an agreement on where herb can be consumed in public.
This debate over social consumption spaces has caused a rift between Colorado's largest license holders and smaller businesses. In Denver alone, just 10 individuals own 20 percent of the city's retail cannabis shops and small business owners feel as though Big Cannabis could be just as threatening to their livelihoods as a federal crackdown.
"We also need to make sure that Colorado's businesses encourage diversity and provide economic opportunities to every qualified individual," says Polis. "The cannabis industry is attractive to men and women of all backgrounds and races."
The solution, Polis has suggested, is a commission of lawmakers, citizens, and industry professionals to audit the effectiveness of Colorado's current regulations. It's no doubt that Polis will be missed among reform advocates in Congress, but if he's able to smooth out the kinks in his state's cannabis industry, he could still have an impact nationwide by setting a precedent for all the states looking to legalize in the next two years.