The cannabis community was left reeling this week following the announcement by President-elect Donald Trump that he had offered the position of Attorney General to Sen. Jeff Sessions (R-Ala.), an outspoken opponent of cannabis reform.
Anti-cannabis statements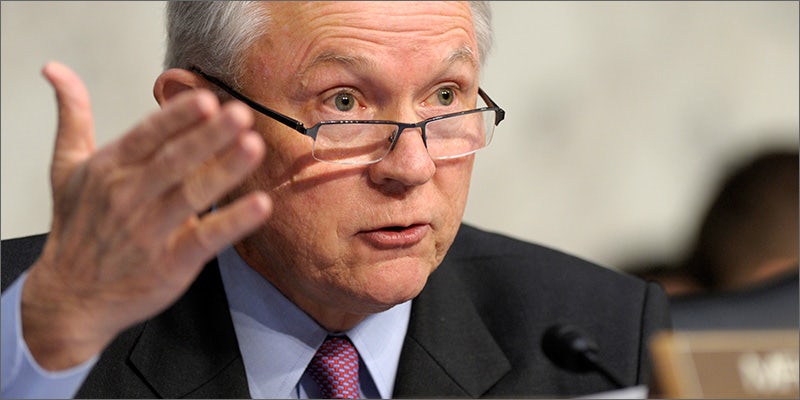 Sen. Sessions has a long track record of opposition not only to the relaxation of America's cannabis laws but opposition to cannabis use in general.
The presumptive attorney general expressed support for Nancy Reagan's "Just Say No" campaign against drug use, and has since lamented the Prohibition movement's decline.
Sessions also took issue with comments made by President Obama in which the commander-in-chief told The New Yorker that he did not see cannabis use as being more harmful than cigarette smoking or alcohol use.
Sessions blasted the president's comments during a Senate Judiciary Committee hearing:
 Did the president conduct any medical or scientific survey before he waltzed into The New Yorker and opined contrary to the positions of attorneys general and presidents universally prior to that?… Lady Gaga says she's addicted to it and it is not harmless.
And during a hearing of the Senate Caucus on International Narcotics Control that took place earlier this year, Sessions used the opportunity to deliver a lengthy diatribe against cannabis use, saying "good people don't smoke marijuana.":
[T]his drug is dangerous, you cannot play with it, it is not funny, it's not something to laugh about.
Activist responses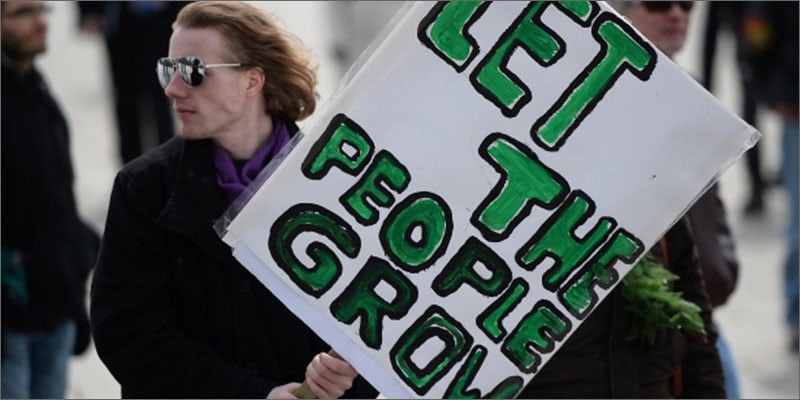 Reactions from cannabis activists to Sessions' elevation was swift, with some condemning what they saw as Sessions' long-held antipathy toward cannabis use.
NORML issued an immediate press release in which the organization's executive director, Erik Altieri, blasted what he saw as Sessions' outdated views on the issue:
Trump's nomination of Senator Sessions for the position of Attorney General should send a chill down the spine of the majority of Americans who support marijuana reform… This archaic mentality is not what we need from our nation's Attorney General.
The nomination of Sessions was met with a more measured approach from the Marijuana Policy Project, which cited Trump's past expressions of fealty to state's rights on cannabis policy and expressed hope that Sessions would adopt a similar posture:
The vast majority of Americans agree with President-elect Trump's position that marijuana policy should largely be left to the states… We hope Sen. Sessions or whoever is confirmed as our next attorney general will use federal law enforcement to protect our country's citizens.
The appointment was also met with a sanguine response from Tom Angell of Marijuana Majority, who cited substantial public support for cannabis reform and stated that a crackdown on state cannabis laws would likely result in "political problems."
Angell's response was echoed by Aaron Smith, the executive director of the National Cannabis Industry Association, who expressed optimism in working with Sessions "to ensure that states' rights and voter choices on cannabis are respected."