There are few men—and even fewer Keebler Elves—who can cherry-pick facts in the delicate way that Attorney General Jeff Sessions does when he talks about marijuana. Over the course of his career, Sessions has raged against cannabis in a way that aggressively ignores both fact and public opinion.
On the other side of the aisle, there appears to be no shortage of people who are willing to call the country's top law enforcement official out on his ill-informed policies. Among them are his own interns. Enough interns, in fact, to have formed a line. As seen in a video from ABC News, the students ask Sessions to defend his opinions on everything from transgender bathrooms to cannabis.
"You support pretty harsh policies for marijuana and pretty lax gun-control laws," one of the interns starts, "So I'd like to know, since guns kill more people than marijuana, why the lax laws on one and harsh laws on the other?"
An excellent question, which Sessions begins to answer by laughing at the comparison.
"Well that's an apples and oranges question," the AG says, "But the Second Amendment—You're aware of that?—guarantees the right to the American people to keep and bear arms."
"Look, there's this view that marijuana is harmless and it does no damage," Sessions continued, "I believe last year was the first year that automobile accidents that occurred were found to have been caused more by drugs than by alcohol."
Hold up, is that right? That sounded like a fact and he said it in such a sure tone.
Sessions seems to have been referring to a report published by the Governors Highway Safety Association in April of 2017, which did find that for the first time drugged-driving surpassed drunk driving. That same report, however, also rated marijuana as having the least level of risk compared to other substances while alcohol ranked at the top.
So what else was Sessions absolutely sure of? Let's go back to the video.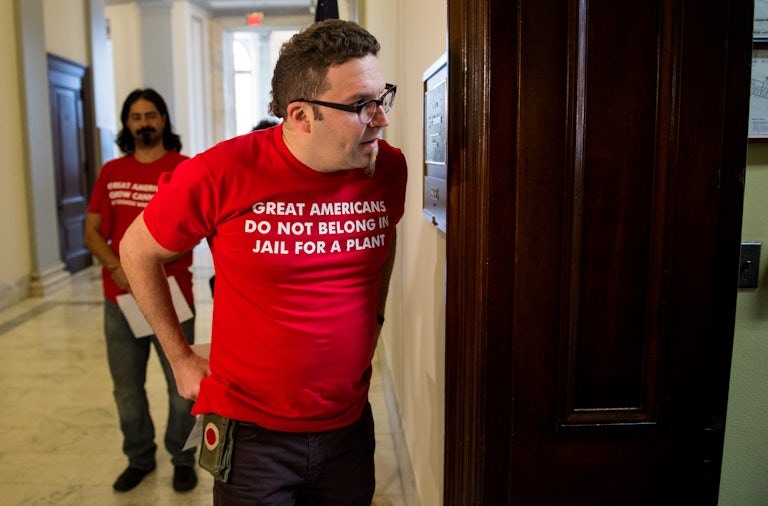 "Marijuana is not a healthy substance in my opinion, the American Medical Association is crystal-clear on that. Do you believe that?"
"I don't," the student replies.
"Okay," Sessions says, getting visibly irritated, "so Doctor 'whatever-your-name-is', you can write the AMA and see why they think otherwise."
As it turns out, the intern was right to be skeptical. The AMA's most recent policy encourages more cannabis research. It's true, they have said, that cannabis can be harmful, but their most recent policy also acknowledges its medicinal qualities.
"[P]otential positive outcomes include reduction in pain sensation, antispasticity, increased appetite, and antiemesis…" the policy says, "The US Food and Drug Administration has approved dronabinol and nabilone [synthetic cannabis] for chemotherapeutic-induced nausea and vomiting and cancer or HIV-induced anorexia."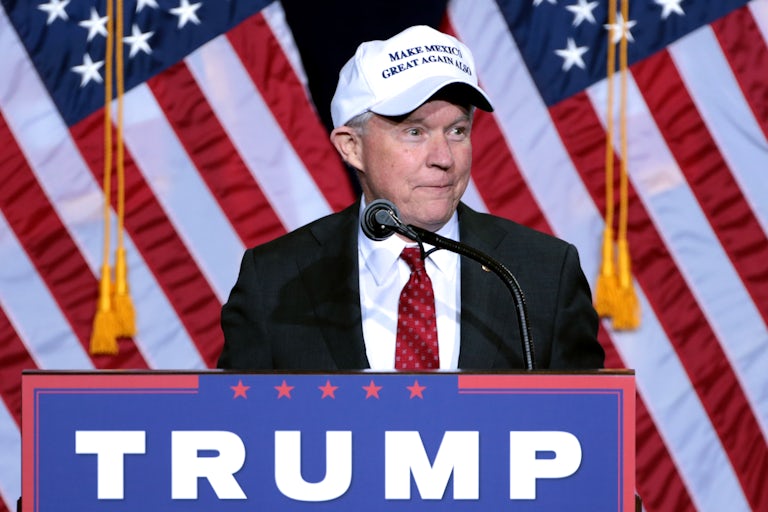 Finally, Sessions capped off the debate with his own two-cents about 'what happened' in Colorado, where recreational marijuana became legal in 2014.
"I don't think America's going to be a better place if marijuana is sold in every corner or grocery store," he says, "As what happened in Colorado, the use [among] young people went up dramatically."
Of course, you get the idea by now. In Colorado, the Department of Public Health and Environment found cannabis consumption among youth actually declined after legalization. According to their survey of high school students, the rate of use fell from 22 to 21.2 percent, not the dramatic increase the AG suggested. While one study published in February of 2017 showed that children in grade school have self-reported an increase in their marijuana use, that same study admits that its number might be off.
But let's give the Attorney General some credit, there was one thing he was absolutely right about: "We need to have a little education program here…"