Former Speaker of the House and Ohio Republican John Boehner is joining the board of one of the largest U.S. marijuana companies: Acreage Holdings. He announced on Twitter today (April 11) that he has revised his position on cannabis.
"I'm joining the board of #AcreageHoldings because my thinking on cannabis has evolved," he tweeted. "I'm convinced de-scheduling the drug is needed so we can do research, help our veterans, and reverse the opioid epidemic ravaging our communities."
Boehner's use of the word  "de-scheduling" rather than "re-scheduling" is telling. If cannabis was de-scheduled, it would no longer be considered a drug, but rather a substance like alcohol which states could sell however they choose without fear of federal interference. 
Boehner's colleague, former Republican Massachusetts Governor Bill Weld, is also joining the board of Acreage Holdings. Boehner and Weld said in a joint statement that they believe "the time has come for serious consideration of a shift in federal marijuana policy," specifically mentioning cannabis consumption by military veterans "to self-treat PTSD, chronic pain, and other ailments."
Federal law has prohibited veterans across the U.S. from accessing medical cannabis for combat-related conditions. Even in states where medical marijuana is legal, veterans can be prosecuted for possessing state-legal cannabis while at a Veterans Affairs hospital and VA doctors are not permitted to write medical marijuana recommendations for their patients. Additionally, researchers who want to investigate cannabis as a treatment for post-traumatic stress disorder have not been able to receive crucial support from the VA, which insists it can't be involved in cannabis studies until federal policy changes.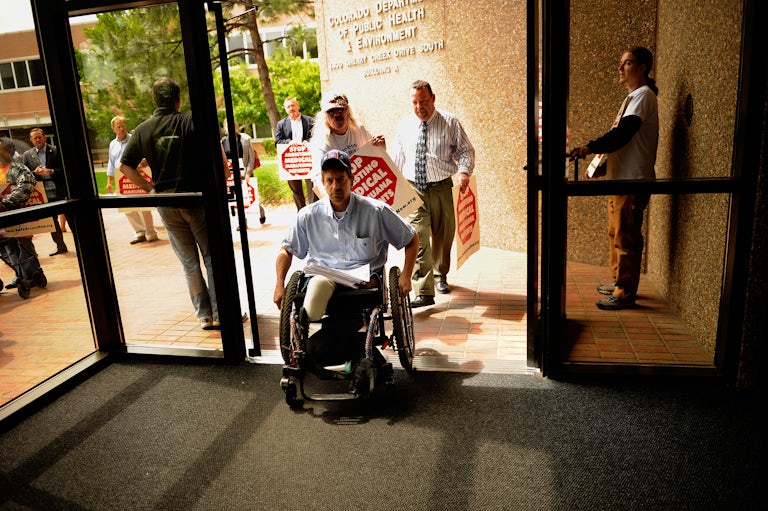 "While the Tenth Amendment has allowed much to occur at the state level, there are still many negative implications of the Federal policy to schedule cannabis as a Class 1 drug: most notably the lack of research, the ambiguity around financial services and the refusal of the VA to offer it as an alternative to the harmful opioids that are ravishing our communities," Boehner and Weld said. 
Peers in the cannabis industry were swift to respond positively to the news about Boehner. 
"I'm cautiously optimistic that the former Republican Speaker of the House joined the advisory board of a cannabis company firm. I have great respect for Mr. Boehner, and his decision to become involved with the industry and, therefore, by default, an advocate of cannabis is remarkable,"  said Jim Pakulis, CEO of TransCanna Holdings Inc. "It seems that each day or week another material event takes place in our industry that validates and helps promote the cannabis marketplace overall." 
Boehner and Weld are joining a growing number of Republicans advocating for cannabis reform. California Representative Dana Rohrabacher, a sponsor of the Rohrabacher-Blumenauer bill, led the charge on protections for state-legal cannabis markets. In January, when Attorney General Jeff Sessions rescinded the Cole Memo, which prevented the Department of Justice from cracking down on state-legal cannabusinesses, a number of Republicans—including Rand Paul, Lisa Murkowski, Cory Gardner, and Mike Coffman—publicly criticized him.
Many of these GOP lawmakers argue that their opposition to federal cannabis laws is not a matter of cannabis but a matter of respecting states' rights, a traditionally Republican stance. Murkowski has prioritized efforts to resolve the cannabis industry's banking issues while Cory Gardner is championing one of the most radical reform bills in Congress now, which would effectively end cannabis prohibition. 
"With the majority of Republicans favoring legalization and states' rights, it is no surprise that mainstream right-leaning politicians are beginning to gravitate towards Cannabis," said Erik Knutson, CEO of Keef Brands. "Luckily for all of us, the Reagan-era drug warrior platform is dying."