A police chief in Prospect, Kentucky has been fired for sending messages to new recruits saying if they encounter black teenagers smoking marijuana they should shoot them. The messages were discovered when officials were investigating Shaw for possibly interfering in a sexual abuse case. When they were discovered, an attorney for the county turned them over to the Mayor saying he had "serious concerns" about Shaw.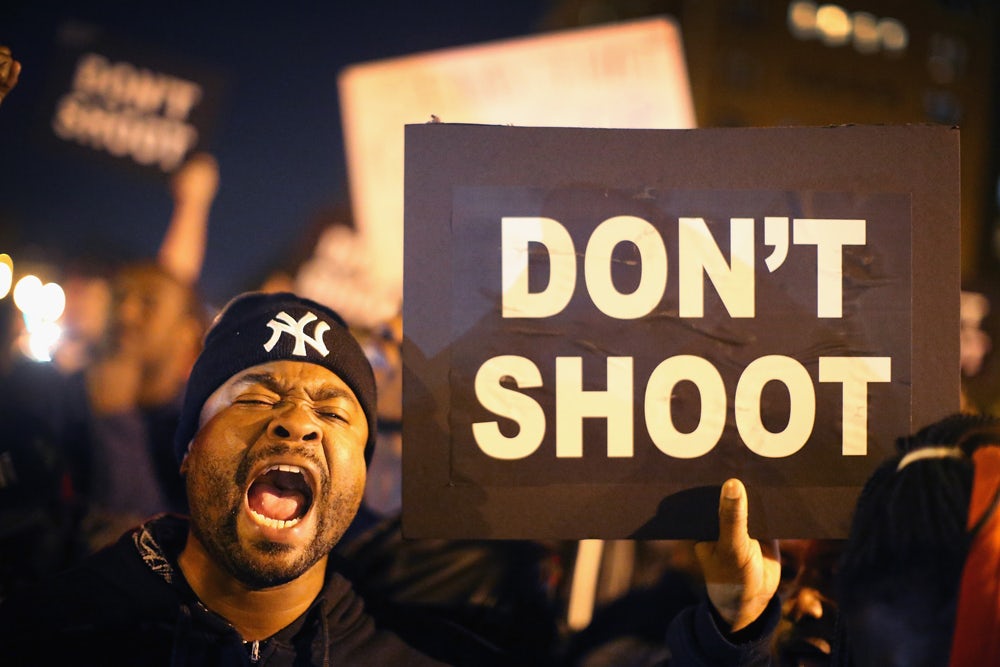 According to Shaw's records, he had been an upstanding officer serving Kentucky for around 30 years. He was considered a veteran law enforcement officer in Prospect, outside of Louisville, Kentucky. He had a clean record and commendations. But behind the scenes, he had been consistently making grotesque racist remarks since at least 2010. 
In 2016, one recruit asked Shaw about the policy for stumbling across teenagers smoking marijuana in the park, writing "What is the right thing to do?"
"Fuck the right thing," responded Shaw. "If black shoot them."
The letter, dated August 31, was made public earlier this month after a judge's ruling.
Shaw also recommended the recruit could then follow up by having sex with the dead teenagers' parents "unless daddy is black…Then shoot him."
Shaw's lawyer said that these messages were just the police chief "playing." He defended Shaw by saying the messages made on Facebook were sent privately between friends and colleagues, and that they did not say anything about his actions while on the job. But the messages mounted up. In another exchange, in regards to Martin Luther King Day, Shaw said, "because someone shot him, I get a day off with pay each year."
"The city finds the content of the messages to be abhorrent, disgusting and reprehensible," said Prospect Mayor John Evans. Snoop Dogg also chimed in on the matter over Instagram. "Expose his bitch ass," he wrote.