The drug war is a battle of wits, pitting the vigilance of Border Patrol agents against the creative perseverance of drug runners and cartels, leaving innocent users caught in the middle. This week, authorities seized over 1,400 pounds of marijuana destined for the United States, hidden inside coconuts. There are bound to be some sad cannabis lovers out there right about now.
Some sad Texans out there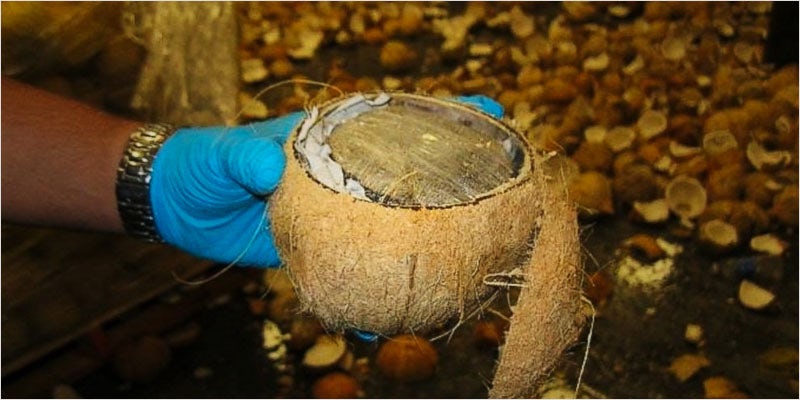 1,423 pounds, estimated to be worth $285,000 US dollars, were hidden inside 2,486 packages inside the shipment of coconuts. Saying this bust was a tough nut to crack would be an overstatement. All it took was a canine team and some nice walking shoes to stumble upon this cargo last Monday at the Pharr International Bridge cargo facility in Pharr, Texas. Officers like to take a bit more credit, however. CBP Port Director Efrain Solis Jr. made the statement:
"Our officers' ability to use all available resources, combined with their experience, has resulted in numerous discoveries of illegal narcotics. We are keeping drugs off our streets, protecting our communities and our vigilance is continuous."
Mind you, on half of those streets, the product is legal anyway, and buying it in a coconut might be a great promotional tool, who is to say. Nevertheless, agents vigorously patrol the border in hopes of stemming the tide of recreational substances delivered to their intended targets: willing and paying customers.
The needle in a stack of needles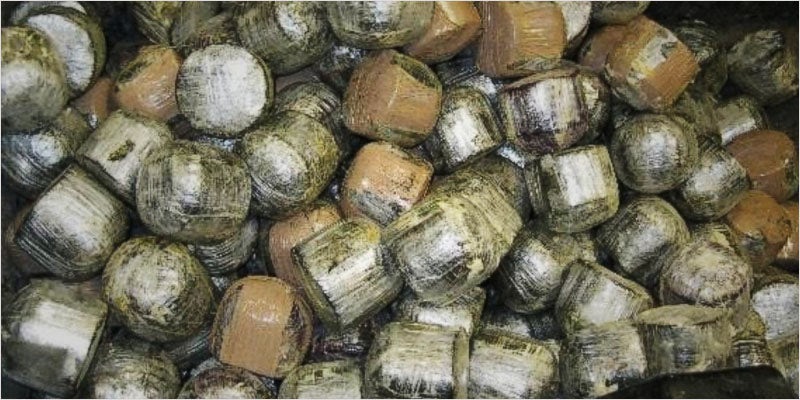 On the DEA government website, 2014 statistics show that a total of 74,225 kgs. of marijuana seized. That is down significantly from previous years, and the reasons for that have a lot to do with the fact that US grown herb is far superior, and already in plentiful supply. In fact, several recent busts show the green leaf flowing in the other direction, as both cartels and cannabis lovers south of the border realize the superior quality of American herb. Here are the stats from previous years, according to the DEA:
2013 = 270,823 kgs
2012 = 388,064 kgs.
2011 = 575,972 kgs.
2010 = 725,862 kgs.
While those numbers might seem impressive, agents often lament that the estimate they only seize a small percentage of what actually flows across the border. There is simply so much traffic that even with the exorbitant budget they possess, they simply can't have a 100% inspection accuracy, or even close. The truth is that the war is failing.
Creativity always wins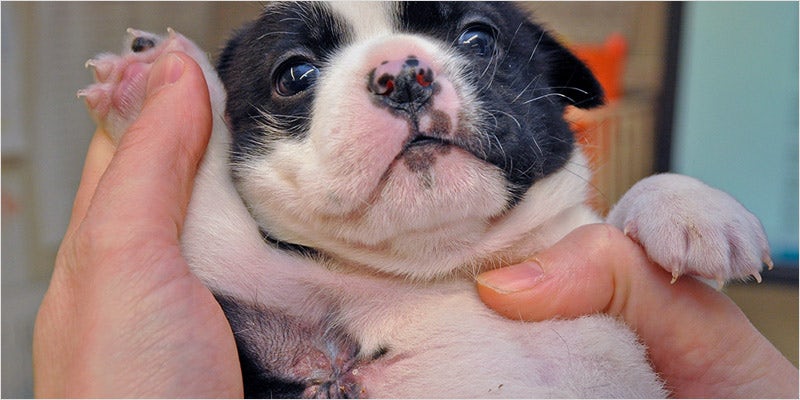 Some of the creative, and even disturbing ways that drugs weasel their way through customs include hiding in produce, furniture, automotive parts, tanker containers, and clothes, breast implants, and prosthetic limbs. Cannabis is the easiest substance for border agents to find, due to its size-to-weight ratio and prevalent odor. Far more valuable drugs, such as heroin, are often smuggled in even more nefarious manners, including inside the bodies of human drug mules, and in at least one drug ring bust, surgically hidden inside live animals.
All this violence and cruelty, on both sides of the law, could be prevented with a more humane approach to harm reduction and legalization focused on a health standpoint rather than a criminal one. Like the petroleum industry, as long as there is a profit to be made from smuggling, there will always be those who step up to the plate. The only way to eliminate the market is to make it legal, inexpensive, and regulated.
Do you think that cannabis is moving south instead of north due to quality and availability in the US? Or is it due to something else? Would a completely legal market save more lives, between healthcare access, quality control, and an end to violence? Share your theories on social media or in the comments below.