Legal marijuana sales in Canada's largest province, Ontario, will be delayed by six months, the province's newly-elected government announced on Tuesday (Aug 14). The government will not be ready to allow for retail sales of legal cannabis in time for the October 17 deadline set by Canada's Prime Minister, Justin Trudeau, and will instead aim for a launch date of April 1, 2019.
The delay comes as the new government makes changes to the previous government's regulations in order to allow for private businesses to participate in legal marijuana sales in Canada.
Late last month, rumors began circulating that Ontario's newly-elected conservative government, led by Doug Ford—the brother of Toronto's late 'crack-smoking' Mayor Rob Ford—would scrap the previous Liberal government's plan to sell marijuana exclusively in government-run stores and allow for private sales.
"The system we're proposing marks a significant departure from the approach of the previous government," Ontario Finance Minister Vic Fedeli told reporters at a press conference. "Implementing this new approach will take time."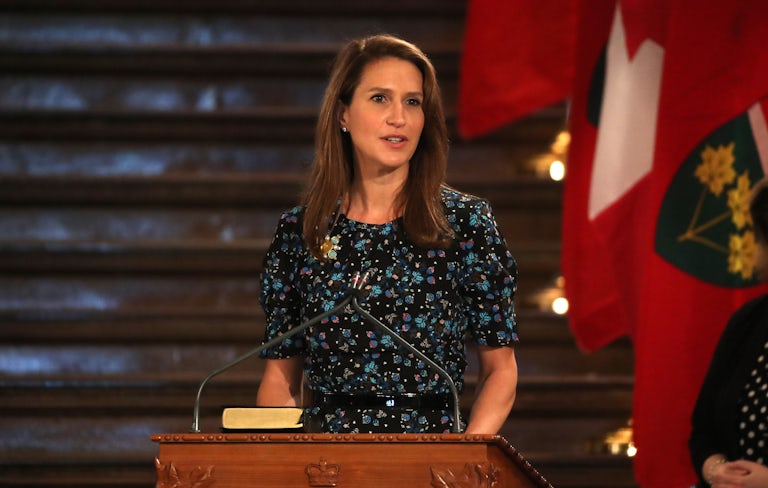 As it takes its time, the Ontario government will launch consultations with consumers, businesses, and law enforcement as well as other provinces to hammer out the details of their new regulatory framework, Ontario Attorney General Caroline Mulroney told reporters.
Ontario was the first province to release and pass its full regulatory framework last fall—a plan which was extremely unpopular among members of the industry who were hoping that private retail licenses would be made available.
Under the previous plan, the province was to exclusively operate 40 retail locations across the province for 2018 with the eventual goal of having 150 stores by 2020. Critics of the plan argued that the government was being too restrictive and offered too few locations for legal marijuana sales in Canada to effectively compete with the black market.
No details have been released about the new plan, except that the government will still act as a middle-man between wholesalers and retailers.
Until further details emerge, consumers who want to buy their weed legally will have to purchase online through a website operated by the government-run Ontario Cannabis Store. Purchases will be limited to 30 grams, the legal possession limit under the federal government's legalization law.