More than nine months after Californians voted to legalize recreational cannabis, only a few of the tens of thousands of marijuana farmers in Northern California have joined the official system, according to law enforcement officials and cannabis growers.
Off the grid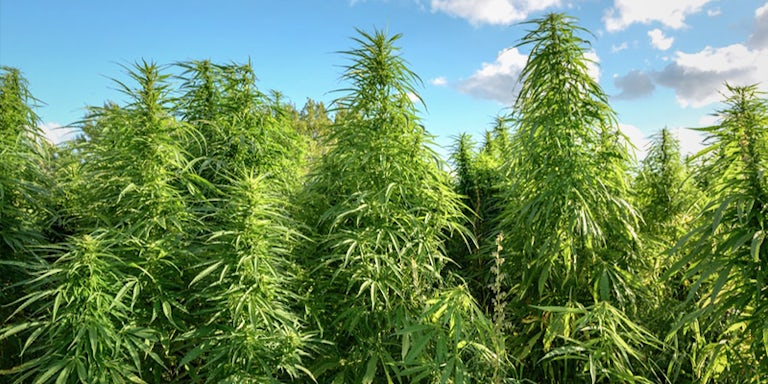 Despite the soon-to-be-legal marketplace, many growers are choosing to stay off the grid, reports The New York Times. That casts doubt on the promise of a billion-dollar tax windfall for California, and on a smooth transition to a highly regulated market.
Law enforcement officials, many of whom hate cannabis and the people who use it, complain about the environmental damage and "crime" associated with black market cannabis businesses. But the black market is likely to remain entrenched in the state, especially with the specter of over-taxation and over-regulation.
"I know that the numbers don't look great; there are a lot of folks that aren't coming in. People are losing faith in this process," says Hezekiah Allen, executive director, California Growers Association.
California produces seven times more weed than it consumes, according to one estimate. That means it will probably continue to export large amounts of cannabis, which is against the law. One huge incentive to stay in the black market is that on the East Coast, weed goes for several times the price it does in California, meaning big potential profits for those willing to break the law.
"There are very few areas you can go in the county and not find marijuana — it's everywhere. The vast majority aren't permitted," says Lt. Bruce Smith of the Mendocino County Sheriff's Office
Mendocino County has gotten 700 applications for legal grow permits, according to the county Department of Agriculture. But that's just a fraction of the thousands of growers there.
"You have folks who have been operating for two decades with maybe some local oversight and some with no oversight at all. You want to first give people a chance to get into that regulated market. And then it's going to take some strong enforcement," says Lori Ajax, chief of California Bureau of Cannabis Control
Prop 64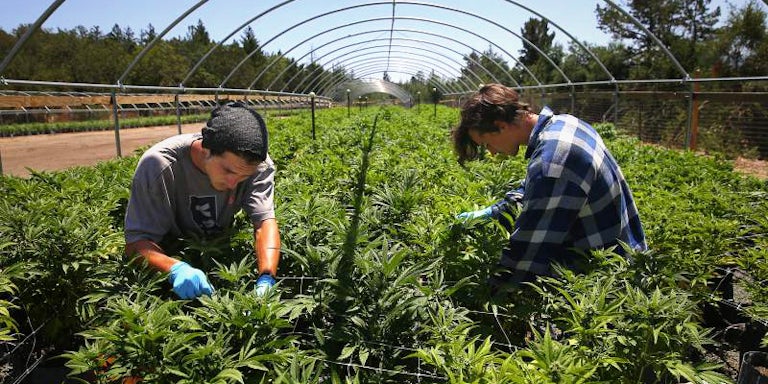 Proposition 64, the measure which legalized recreational cannabis and was approved by voters last year, allows individuals to grow six plants at home. It also sets rules for the sale and cultivation of legal plants. It seeks to end two decades of the freewheeling medical marijuana system, similar to what happened in Washington State after voters approved legalization there back in 2012.
Allen, based on data from county and state agencies, estimates about 11 percent of growers in the Emerald Triangle — Mendocino, Humboldt, and Trinity counties — have applied for permits. That means only about 3,500 of 32,000 farmers have bothered to apply. Most have declined to submit the voluminous paperwork to obtain a permit, and to pay the hefty fees and taxes, Allen said.
California took a sharply different path from Colorado to legalization, according to Sean McAllister, a lawyer who specializes in marijuana cases in both states. Unfortunately, the Golden State seems more interested in emulating Washington State.
"As someone who has lived through the transition in Colorado, when I go to California I am definitely shocked to see that people in the industry seem very ill-prepared for the transition,"  Sean McAllister told the New York Times.