On Monday (July 2), the city of Los Angeles announced that it will finally begin its long-awaited cannabis licensing process for cultivators and manufacturers on August 1st. 
Without the ability to obtain licenses, many cannabis businesses—both on the retail and cultivation side— in Los Angeles have been paying leases on expensive storefront properties without the ability to make revenue, accumulating debt and putting their businesses in peril. Some businesses have had to let go of employees to keep themselves afloat while they await licensing. Meanwhile, there's hundreds of illegal pot shops in Los Angeles which are providing stiff competition for their legal counterparts. 
On Jan. 19, Los Angeles started licensing recreational dispensaries in the city. There are currently only 155 cannabis retail stores operating there legally. Rather than small, mom-and-pop style stores, many of these license holders are large, wealthy businesses that own multiple types of licenses, which allow them to operate across multiple stages of the cannabis supply chain. This gives a handful of moneyed cannabis businesses disproportionate control of the market.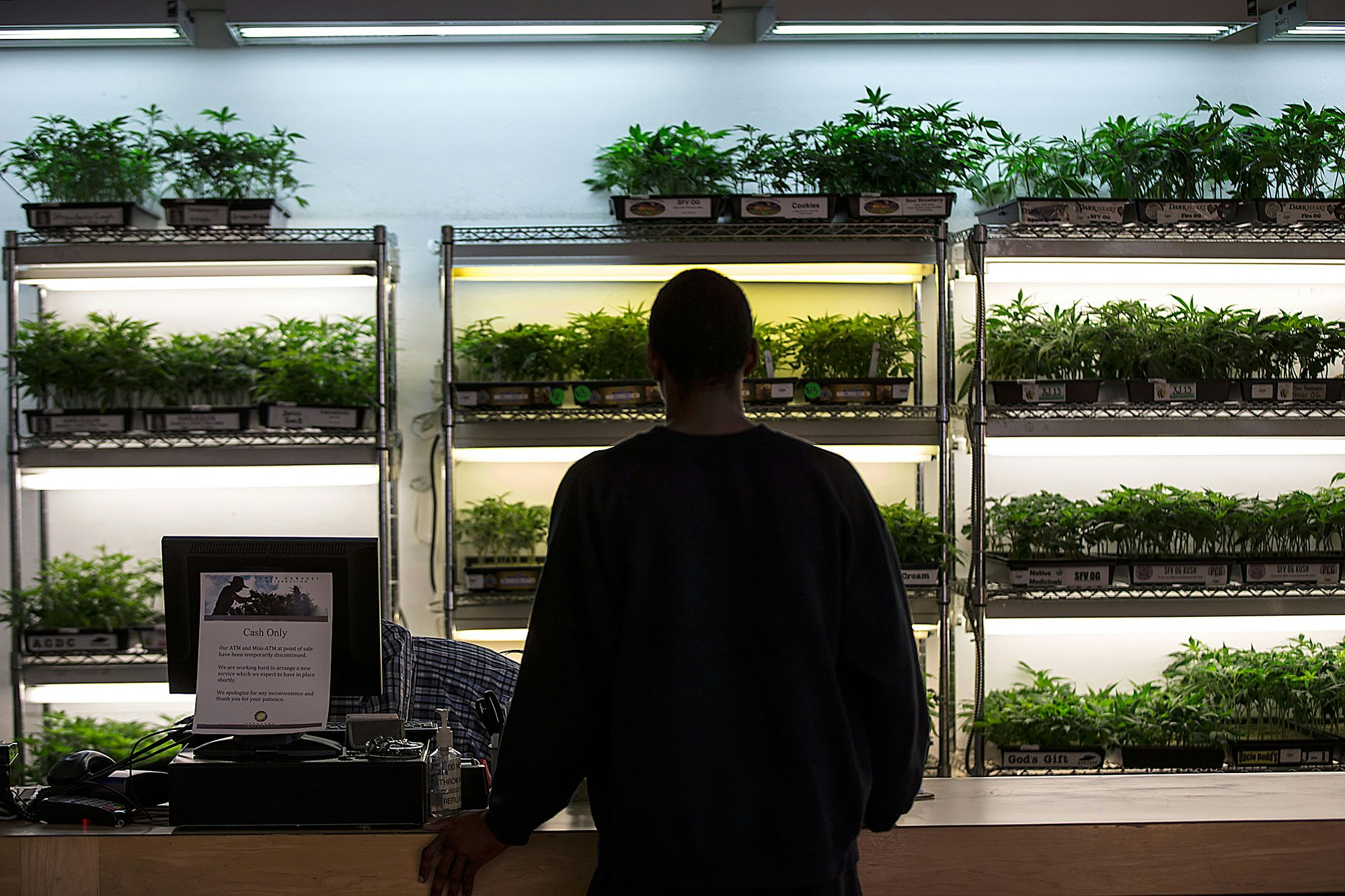 The fines associated with operating a cannabis business in California without a license can range from $4,000 to $72,000, according to California's Bureau of Cannabis Control. The city's delayed licensing process has even led cannabis businesses to leave Los Angeles altogether to set up shop in more quickly developing legal cannabis economies in cities like Oakland.
Issues with cannabis licensing isn't just a Los Angeles issue, either. While California's legal recreational cannabis sales officially began on January 1st, each city and county has moved to establish its own regulatory framework and licensing scheme. Many counties have implemented outright bans on cannabis cultivation, manufacturing, and retail. Only about one in seven cities in California currently allow recreational cannabis.
The state of California at large also has a number of major issues with their licensing program. Many are concerned that the result will be an illicit market that continues to thrive, and an influx of out-of-state buyers who swoop in to purchase struggling businesses for pennies on the dollar. Already, California has experienced much lower-than-expected cannabis tax revenues, leading Governor Jerry Brown to launch an investigative task force to shut down illicit cannabis businesses.
Already, 20% of cultivation licenses in the state of California belong to just 12 companies. The California Growers Association (CalGrowers), which represents over 1,000 cannabis businesses in the state, is currently suing the California Department of Food and Agriculture to try and rectify the issues resulting from loopholes in the state's licensing program.