On Tuesday (May 15), Manhattan District Attorney Cyrus Vance Jr. announced that his office will adopt a softer stance against most cannabis-related offenses starting August 1st.
"The dual mission of the Manhattan DA's office is a safer New York and a more equal justice system," Vance said in a statement. "The ongoing arrest and criminal prosecution of predominantly black and brown New Yorkers for smoking marijuana serves neither of these goals."
The decision comes after the head of New York City Council's justice committee, Rory Lancman (D-Queens), called on District Attorneys in all five boroughs to adopt such a policy in a hearing on Monday.
Low-level possession of cannabis has been decriminalized in New York since 1977 when the punishment for possession of up to 25 grams was changed to a $100 fine, but a ban on public consumption has resulted in continuing arrests.
Last year, Vance instituted a new policy changing the way his office deals with first and second-time offenders. In previous years the District Attorney's office would offer what is known as an adjournment in contemplation of dismissal (ACD) in which a first-offenders is given a 12-month probationary period after which the charges are dismissed. Vance shortened the ACD period to three months for first-time offenders and six months for second cannabis offenses.
The most recent changes will apply to public cannabis consumption cases unless the offender has a history of serious criminal convictions.
New York City Police Commissioner James O'Neill will now begin a 30-day review of law enforcement practices in the city to ensure that they conform with the District Attorney's new policy, suggesting that the NYPD will prioritize cases which are a threat to public safety.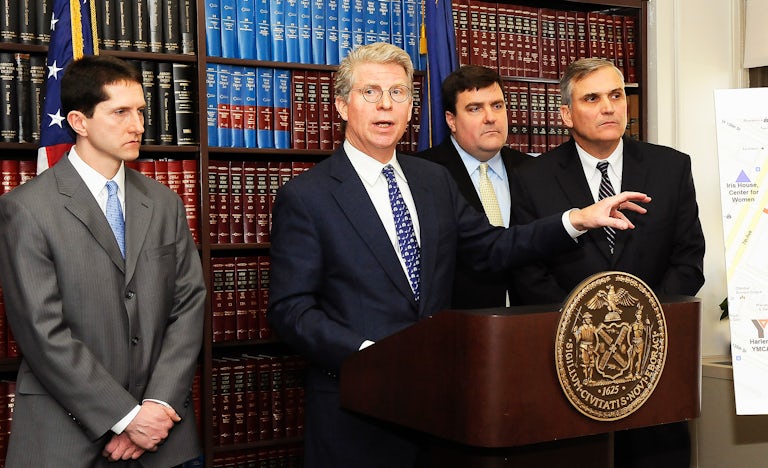 Thus far, only Brooklyn's District Attorney Eric Gonzalez has said that his office will also consider scaling back cannabis-related prosecutions having already instituted a limited version of the policy in 2014.
According to CNN, the office of the District Attorney for Queens has said that they would wait to see how the new policy is implemented by others before adopting similar guidelines.
Last year, more than 5,000 people were arrested in Manhattan, while the city's mayor and police have come under criticism for the disproportionate rate of cannabis-related arrests among minorities.
In the past three years, people of color have been eight times as likely to be arrested for marijuana-related charges than the city's white residents according to a New York Times report published over the weekend.
In recent months law enforcement officials have been brought before city officials to explain the disproportionate level of arrests among minorities. The reason offered by the NYPD has been that predominantly black and Hispanic neighborhoods account for a higher number of cannabis-related police complaints. But that claim did not hold up to scrutiny when the Times examined police records which revealed that predominantly white areas received the same number of calls which resulted in fewer arrests.
In 2014, newly elected Mayor Bill de Blasio ordered law enforcement to issue court summons instead of arrests to those violating public consumption laws. The policy reduced the number of arrests from 26,000 to 17,500 but those numbers have shot back up in recent years prompting the current debate and change in policy.