We're hardly a month into 2018 and it's already been an incredibly productive year for the legalization movement. Americans are demanding common sense. On a national level, that means a bill which aims to legalize the recreational use of marijuana nationwide and erase the memory of a morally questionable war on drugs. With support for legalization higher than it's ever been, what are the odds that a bill like that could pass in 2018? We're soon going to find out.
The Marijuana Justice Act (MJA) was introduced to the Senate last summer by New Jersey's Senator Cory Booker. At the time, it was considered a long shot and, after hearing some of the skepticism hurled at Booker by reporters, it's clear that there are still doubters among us. But there's also no doubt that there's something seriously wrong with the law as it stands. Even a poll from America's most famous anti-pot group recently found that 83 percent of Americans believe that current federal cannabis policy isn't working.
"The fact that there are people wallowing in prison right now," Booker said on a January 17th call, "who can't get a Pell Grant, food stamps or business licenses for doing something that three out of the last four presidents admitted to doing publicly…[shows]…a real depth of hypocrisy."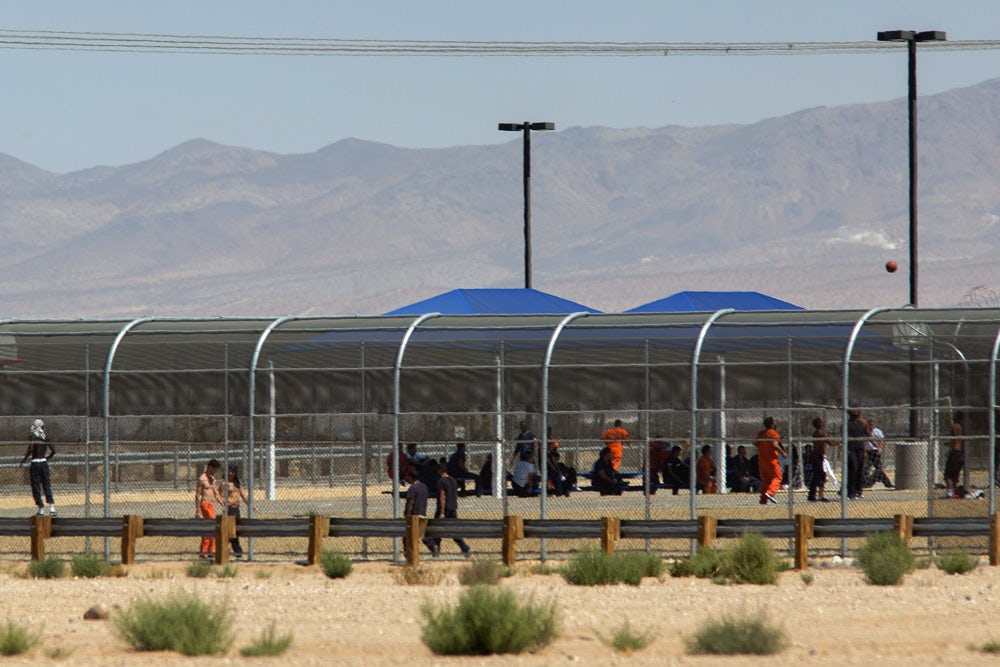 Doubters be damned, the Marijuana Justice Act has made some significant headway in recent months. It's picked up an influential co-sponsor in Senator Ron Wyden and a House version of the bill was just introduced by Congresswoman Barbara Lee (D-CA); picking up support from both sides of the aisle on day one. (A version of the Marijuana Justice Act must be passed in the Senate and the House for it to become law.)
Still, the Marijuana Justice Act is ambitious and it's got a long way to go before it gains the majority support it needs in both the House and Senate. Even then, it could die by veto in the Oval Office.
President Trump's views on marijuana have never been made clear. At best, he's made broad statements about allowing the states to decide for themselves so he may be open to signing the Marijuana Justice Act if it reaches him.
As for Congress, the party divide on legalization seems to have been broken with a letter sent to the president this week by Republicans and Democrats demanding that Attorney General Jeff Sessions back off on the threat of a cannabis industry crackdown. This indicates the Marijuana Justice Act might have a chance as far as legal weed goes.
But some congressmen might not think the bill goes far enough. In its current form, the Marijuana Justice Act wouldn't automatically make marijuana legal in all 50 states. It would lift the federal ban, but the decision of how to regulate it and when to make it available will largely be left to the states.
This leaves the groups which are most heavily affected by prohibition vulnerable and Booker seems to understand that. "When something becomes profitable," he said, "suddenly you see a lot of folks being squeezed out" and that's true even of states that have legalized on their own.
Recent data out of the Colorado Department of Public Safety shows that minorities are still disproportionately being charged for violating legal marijuana regulations like possession limits. They now receive fines rather than jail sentences, but the disparity between black and white Americans is still there.
That's why Booker has vowed to work closely with governors and local governments, but it's not quite clear how they'll take the Marijuana Justice Act's criminal justice reform provisions.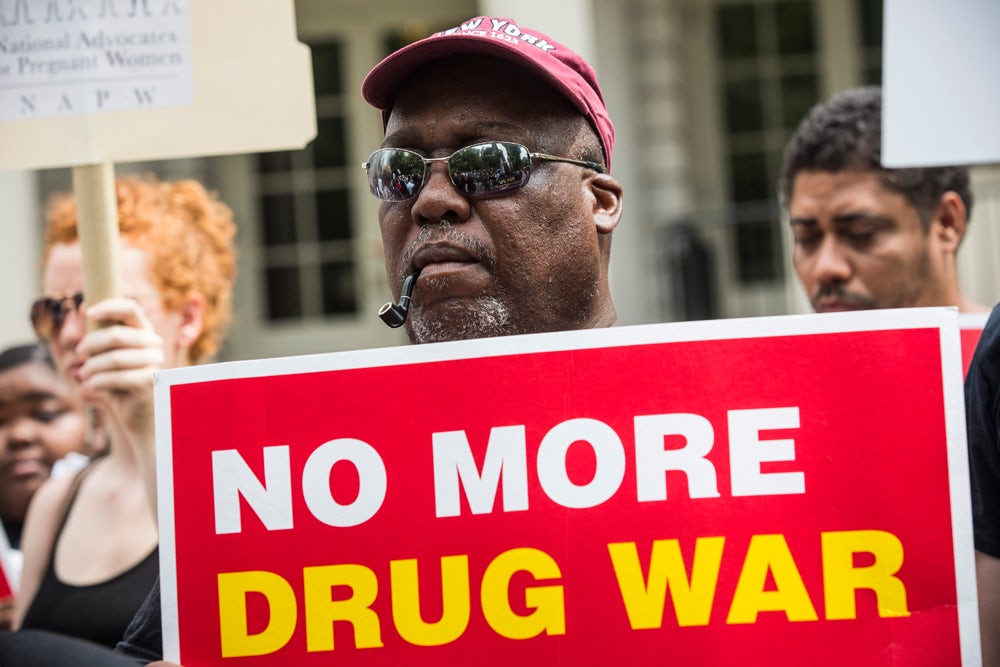 The Marijuana Justice Act allows those with marijuana convictions to clear their records. It also, more than any other bill proposed thus far, punishes states which prosecute minorities and lower-income Americans disproportionately for cannabis-related crimes by taking away their federal funds for law enforcement and prisons. That money would go toward what's being called the "Community Investment Fund," which would provide services in communities hardest hit by the war on drugs.
"I would hope that any states that receive funds from the Community Investment Fund would put together community and inclusion provisions," said Congresswoman Lee, pointing out that her home of Oakland, California has already implemented job training, community centers and legal assistance for minorities who want to enter the legal marijuana business.
But these state punishments are also sure to enrage local governments and encounter push-back in Congress because, as the Harvard Law Review points out, nearly every state that has yet to legalize would lose funding.
As a result, some will argue that the Marijuana Justice Act goes too far and even push back on the amnesty plans. That much was clear from the cautious approach of one reporter who essentially asked the Marijuana Justice Act sponsors: 'What do you mean we're going to set all the criminals free?'
To which Senator Booker responded by saying, "If you're sitting in prison for possession or use, you don't just get out," reassuring us all that the authorities will see to it that, "you are evaluated through a fair process to make sure you are not a threat in some other way."
It was a well-reasoned answer formed by Booker, but if the thought of amnesty is enough to raise red flags for a reporter then it's sure to present problems in Congress. Especially since Booker has recently had trouble getting some in Washington to admit that there's a disparity in arrest rates at all.
Bills like this one rarely look the same by the time they hit the president's desk and the Marijuana Justice Act is going to have more than a few sticking points. Some version of this bill could very well make it through Congress, but its better parts may be done away with by the time it does. The question is, how much are Booker and Lee willing to sacrifice to end prohibition?