Some preliminary steps are being taken to legalize marijuana in New Mexico. Last week, Rep. Javier Martinez introduced a marijuana legalization bill, Bill 312, in the House. Passage of the bill would support economic growth, according to its sponsor. It also "begins to dismantle the failed drug war policies that hurt New Mexicans," Rep. Martinez said.
Current cannabis policies are widely recognized as broken in the state, according to Martinez. The representative expressed many of the same issues with marijuana prohibition that have been expressed by officials in other states which have—or are trying—to legalize.
The State of New Mexico, he said, spends millions of dollars criminalizing people for the use of marijuana without seeing any positive outcomes for safety or public health. Martinez specifically pointed out the unfairness of people losing their jobs and students losing their loans over marijuana convictions. He also drew attention to a conversation happening nationally now around the disproportionate impact prohibition has had on people of color and their families.
"The punishment doesn't fit the offense and New Mexicans agree we should remove penalties and instead tax and regulate marijuana," Martinez said.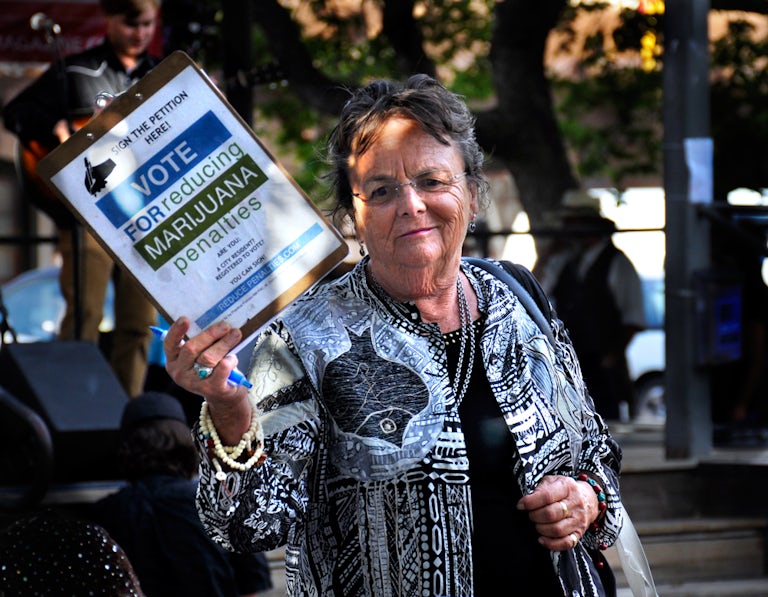 Poll shows 60 percent of residents favor reforming the marijuana laws
Attitudes are changing in New Mexico when it comes to cannabis policy, according to Emily Kaltenbach, New Mexico state director of the Drug Policy Alliance (DPA). Still, the state's current governor Susana Martinez says she would veto a cannabis legalization bill if it made it to her desk.
Cannabis advocates inside the state are hoping the recently introduced bill will merely lay the foundation for legalization when, as Kaltenbach said, New Mexico has a governor that's "more cannabis friendly." She called these legislative efforts "really small steps" toward New Mexico joining "the rest of the country" that's already legalized.
"New Mexico's current marijuana laws are unfair, unpopular, and wasteful," Kaltenbach said. "It is a waste of law enforcement resources and taxpayer money when we could have a safe and legal industry creating thousands of sustainable new jobs." The cannabis industry, she said, could immediately become one of the most lucrative industries in the state, rivaling film, pecans, chile and craft beer.
The Chances For New Mexico Legalization
Since the New Mexico Legislature is currently in a short, budget-only session, activists are mainly excited about the measure's potential to lay the groundwork for future legalization. Kaltenbach said New Mexico could legalize as early as 2019 and she anticipates legalization in the next two years.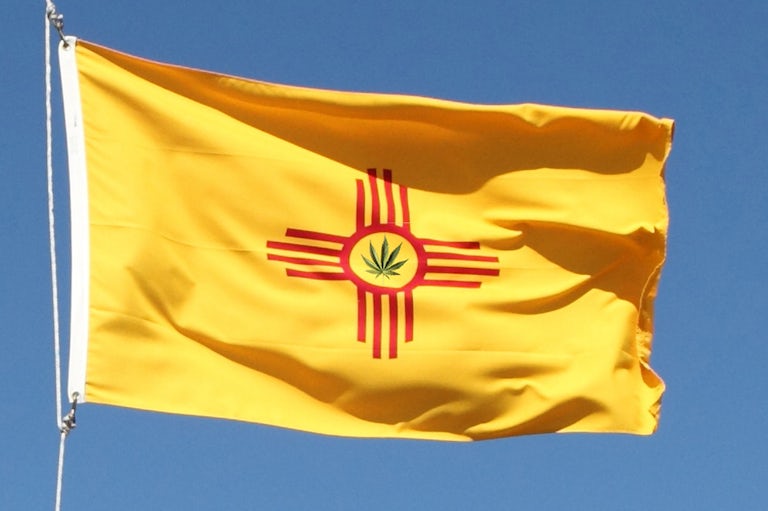 "We don't expect the bill to pass this year, but introducing it is important," Kaltenbach said. "We also hope to discuss the merits and challenges of marijuana legalization with legislators during the interim session as well as with their constituents. Feedback from these conversations will make for the best, most carefully thought out policy proposal for 2019."
States are saving money and protecting the public by legalizing cannabis for adult use, according to the DPA's new report, From Prohibition To Progress. There have been dramatic decreases in marijuana arrests and convictions. This saves states millions of dollars and prevents the criminalization of thousands of people.
According to the report, youth marijuana use hasn't risen in states that have legalized either. Access to legal cannabis is also associated with reductions in some of the worst harms associated with opioid use. These include opioid overdose deaths and untreated opioid use disorders.
DUI arrests for driving under the influence of alcohol and other drugs have decreased in Colorado and Washington, the first two states to legalize cannabis. At the same time, green states are exceeding their marijuana revenue estimates.