In just the first half of 2018, pro-marijuana groups spent $20 million lobbying for legalization, according to an analysis by NJ Cannabis Insider. The same time last year, similar groups had spent just $6 million.
However, the report on lobbying points out that the Office of the House Clerk does not break those numbers down by issue noting that, "the figures represent the total expenses for each group that reported that marijuana is one of the issues they're lobbying on."
The analysis also discovered that the number of lobbying groups which support legalization has increased from 22 in the spring of last year to 35 this year.
The influx of cannabis cash is also part of an increasing trend in which cannabis businesses are taking over for advocacy groups like the Marijuana Policy Project and NORML, whose political wings have not contributed to any campaigns this year.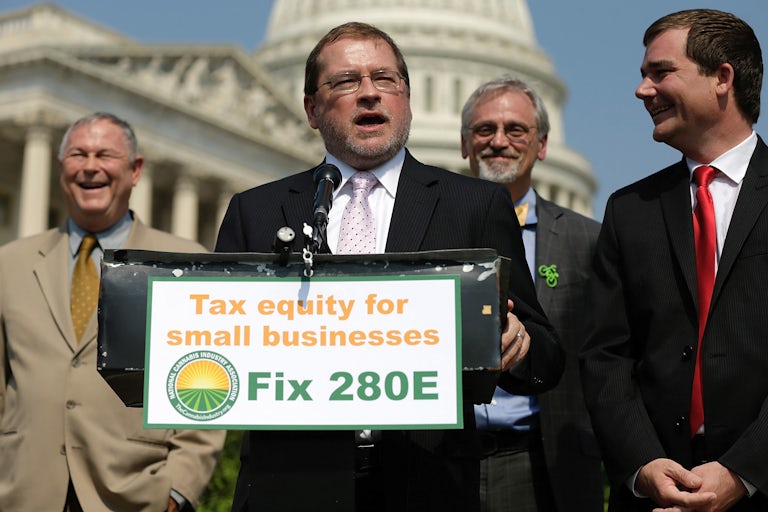 Their donations have been replaced by organizations like the National Cannabis Industry Association, representing the legal industry in states across the country, which spent $280,000 so far this year on its lobbying efforts.
The increase in cannabis-related spending is attributed to the fact that there are more cannabis-related bills making their way through Congress now than ever before. Among them are several bills which aim to end cannabis prohibition, including the recently introduced STATES Act—which offers states the right to choose whether to legalize marijuana—and Senator Cory Booker's (D-NJ) Marijuana Justice Act—which would expunge cannabis-related criminal records.
As Herb reported last year, contributions to individual members of Congress have also gone up regardless of party affiliation.
Rep. Dana Rohrabacher (R-CA), a longtime legalization supporter, has received nearly $80,000 since 2016. Even first-time Congressman Matt Gaetz (R-FL) received $21,600 during his run for office in 2016, making the cannabis industry one of his top donors.