The US Attorney for Massachusetts, Andrew Lelling, has officially announced his office will continue pursuing cannabis cases, despite the state legalization of recreational cannabis.
In a release published on July 10, Lelling outlined his office's priorities, which will focus on those who violate federal law as well as Massachusettes' legal marijuana regulations. Lelling also noted Massachusettes law enforcement does not have the resources to pursue marijuana cases while the state combats its opioid crisis.
"Because I have a constitutional obligation to enforce the laws passed by Congress, I will not effectively immunize the residents of the Commonwealth from federal marijuana enforcement," Lelling wrote. "My office's resources, however, are primarily focused on combatting the opioid epidemic that claims thousands of lives in the Commonwealth each year."
As a result, Lelling said that his office would focus on overproduction, sales to minors and out of state smuggling in Massachusetts, implying that those who comply with the state regulations will not face prosecution. The US Attorney's office determined these areas of focus by witnessing other states that have implemented recreational cannabis programs.
Lelling also claimed that more focus on sales to minors in Massachusetts because, "despite state-mandated age requirements, marijuana use among minors will surely now increase."
The recreational marijuana program of Massachusettes officially launched on July 1, after seeing voter approval in 2016. Though the state's Cannabis Control Commission (CCC) now has the right to issues licenses to marijuana businesses, federal enforcement officials can still enforce the federal ban on cannabis.
Last January, Attorney General Jeff Sessions rescinded an Obama-era memo ordering the Justice Department to disregard the federal ban of marijuana on businesses, which complied with Massachusettes regulations. Sessions allowed local US Attorneys to decide if and how they would implement the federal ban.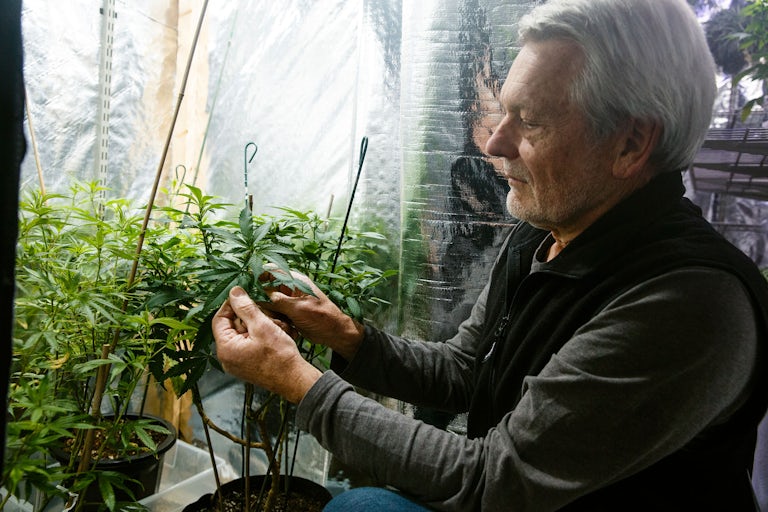 Regarding overproduction, Oregon is dealing with a massive surplus of more than 1 million pounds of legally-grown cannabis, which prompted the US Attorney to make a similar announcement in May. The concern is that excess cannabis can find its way into the black market if growers fail to find buyers for their product among overstocked dispensaries.
However, Massachusetts is not as likely as Oregon to have the same problems with overproduction, as the CCC has yet to approve more than one cultivation license. The limit on licensing for Massachusetts is set at 75 in its first year, whereas Oregon has placed no limit on license applications. Oregon currently has 578 approved growers.
In January, Oregon authorities were forced to increase fines for dispensaries who did not comply with requirements, such as verifying the ages of its customers.
The penalty increase was a result of regulators finding that several dispensaries sold to minors. According to the Oregon Research Institute, use among teens has increased since the state legalized cannabis in 2014. However, surveys on drug use among minors conducted by the federal government in Colorado and Washington showed that marijuana use decreased after those states legalized in 2012.