When Senator Mitch McConnell (R-KY) returns to Congress next month, he plans to do something that many might not expect from a top Republican: introduce pro-cannabis legislation. Alright, so maybe it's not the kind of cannabis that gets people high. The US Senate Majority Leader is putting his weight behind legal hemp and, after nearly 50 years of prohibition, it's about time.
If approved, the proposed legislation, known as the Hemp Farming Act of 2018, would legalize the production of industrial hemp, which is currently banned under the Controlled Substances Act (CSA) because of its relation to its smokable counterpart.
"There was a lot of discussion about what is this? Is this the same as the illicit cousin? I think we've moved past that and most members of the Senate understand that these are two very different plants," Sen. McConnell said to reporters on Monday (March 26).
During his announcement, the senator spoke of his home state, Kentucky, and its optimal growing climate. "We all are so optimistic that industrial hemp can become, sometime in the future, what tobacco was in Kentucky's past," he said.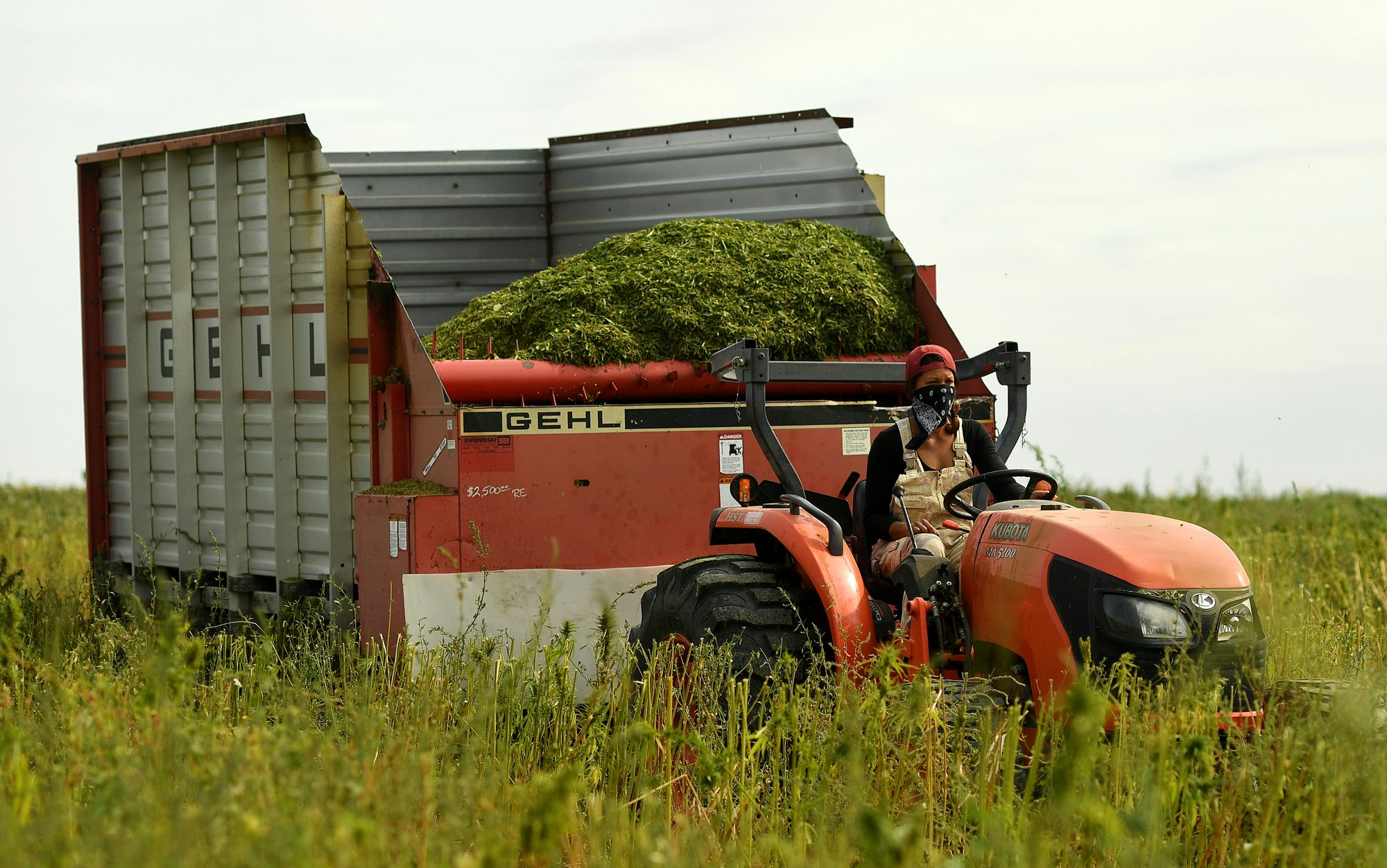 In fact, hemp has been a part of Kentucky's history since before it was ever a state, with the first crop having been cultivated in the region in 1775. Before its cultivation was made federally illegal in 1970, Kentucky provided the majority of the country's industrial hemp for clothing, rope and sails for the US Navy.
In 2014, hemp research was brought back to the US by a rider McConnell introduced as part of a farming bill. But hemp's association with its psychoactive cousin has severely limited its domestic production. Researchers still have to import the crop they study from abroad. Now, McConnell is hoping that will change.
Legalization would also allow hemp farmers to apply for federal grants from the Department of Agriculture, which are currently available for other crops.
A similar bill was introduced in the House of Representatives last year by a bi-partisan group of lawmakers which is largely made up of Republicans. The bill's main co-sponsors include James Comer (R-KY), Jared Polis (D-CO), Bob Goodlatte (R-VA), and Thomas Massie (R-KY).