The ballot initiative to legalize recreational marijuana in Michigan has been approved to appear before voters for this fall's midterm elections on November 6th. Michigan's state Bureau of Elections officially announced that ballot organizers had collected enough valid signatures on Thursday (April 26).
If approved by a majority of the state's voters, the ballot measure would allow those over the age of 21 to purchase and possess 2.5 ounces of cannabis, which will be taxed at 16 percent. Residents would also be permitted to grow up to 12 plants at home for personal use.
The ballot measure is likely to pass if it reaches voters in the fall, with 61 percent of voters supporting the legalization of recreational marijuana, according to a poll out of the University of Michigan. But before voters reach the ballot box, the state's legislature has 40 days to act and could choose to legalize marijuana on its own.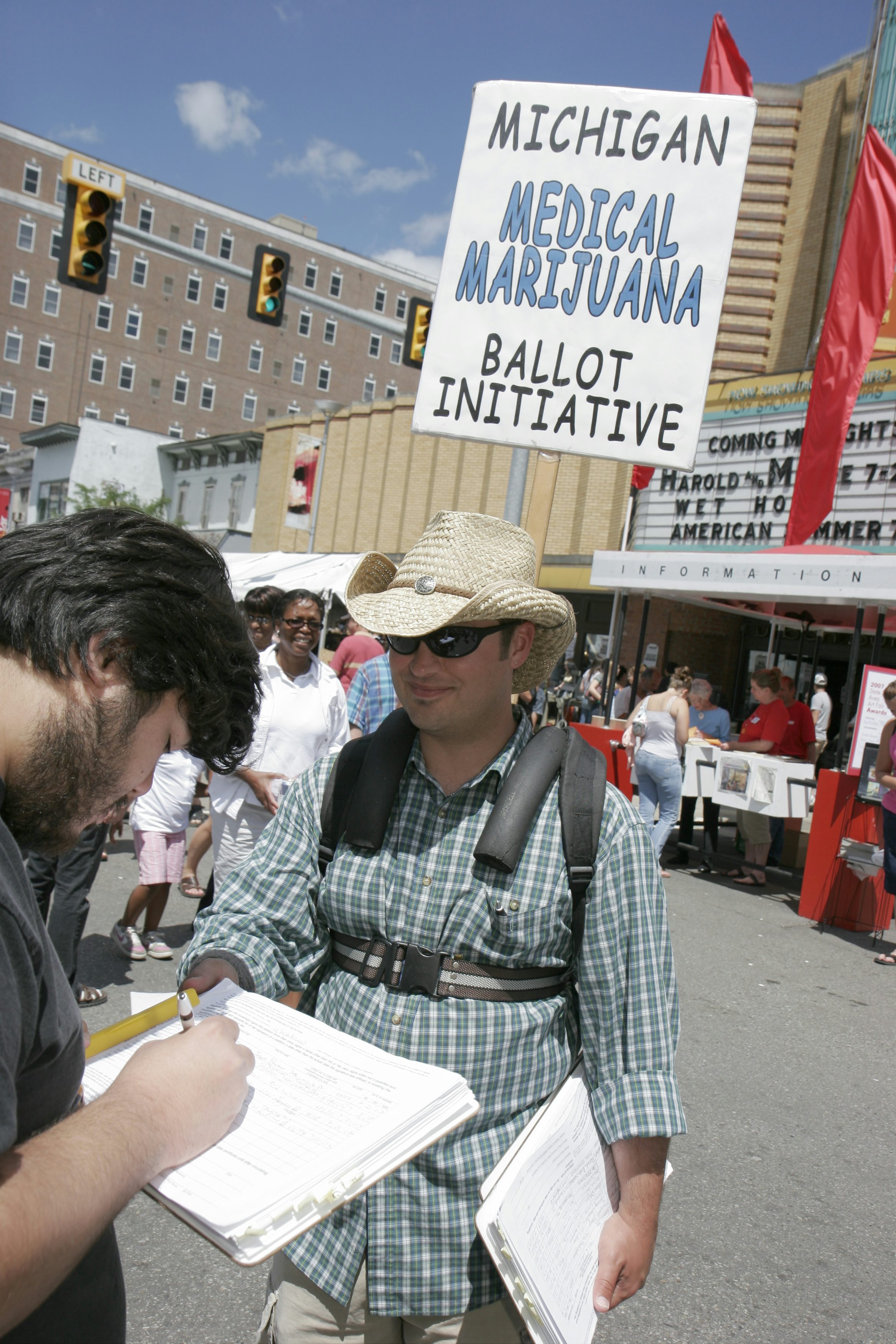 Rumors that the Republican-controlled state Senate and House could legalize marijuana to prevent liberal-leaning voters from turning out at the polls have been making their way around Lansing in recent weeks. The state's lawmakers could even approve a more restrictive version of the legalization bill than the one set to go before voters in November.
In 2014, the state's Republican-controlled legislature raised the minimum wage when a ballot initiative which proposed a wage hike threatened to bring more Democrat supporters to the polls.
If the legislature decides to do the same for marijuana, the ballot measure would be nullified. According to the Associated Press, however, House Speaker Tom Leonard has said that he does not have enough support among Republicans to pass a bill which would nullify the ballot measure.
Meanwhile, leaders of the anti-legalization group, Healthy and Productive Michigan, have told Michigan Radio that they are considering filing a lawsuit to prevent the question from appearing on the ballot, calling legalization a "huge mistake."