With enough signatures collected to get recreational marijuana on the ballot in the November mid-term election, it's looking like Michigan is set to join the ranks of legal states. As that reality begins to sink in for Republicans in the state's legislature, Michigan lawmakers are considering jumping the gun on the ballot initiative and legalizing before voters get a chance to.
A recent survey conducted by the University of Michigan shows that 61 percent of the state's voters are in favor of recreational marijuana and experts believe that the ballot measure to legalize will pass comfortably, even if it were held today.
For Republicans, who currently hold a majority in both the Michigan House and Senate, it's looking like this prospect may be enough to get them to pass legalization, even if they don't support it, just so less liberals show up at the polls.
Traditionally, voter turnout among Democrats and youth is lower than Republican turnout during mid-term elections. There are many factors that play into this, and the pattern doesn't always hold up, but off-year elections when the country isn't voting for a president just don't draw as much attention.Republicans have been able to count on this pattern to snag some major points in mid-terms, but when an issue that could draw liberal-leaning youth to the polls emerges, they begin to panic.
"It is a legitimate concern, and if I were with the House Republicans, I would certainly take it seriously," Political consultant Dennis Darnoi told Local 4 News, saying he believes marijuana legalization could increase voter turnout by 2 to 3 percent.
"I think everybody in this chamber has thought about that strategy," Sen. Mike Shirkey, (R-Clarklake) told The Detroit News on Thursday. The Republican's Senate majority leader Arlan Meekhof (R-West Olive) has said he wants to wait until the ballot's signatures are verified before making any decisions.
One major concern is that Republicans haven't been doing well in Michigan in recent years. With the exception of Donald Trump, who the state chose by a slim margin over Hillary Clinton in 2016, the local GOP has had difficulty garnering the support it needs.
The state's Republican Governor Rick Snyder has consistently been listed on Morning Consult's bottom ten governors in the county in their annual poll of approval ratings. After the Flint water crisis placed Snyder in the spotlight in 2015, his approval ratings fell to 40%. And while he's climbed his way up to 10th place, just last year he was considered the 4th worst governor in the country.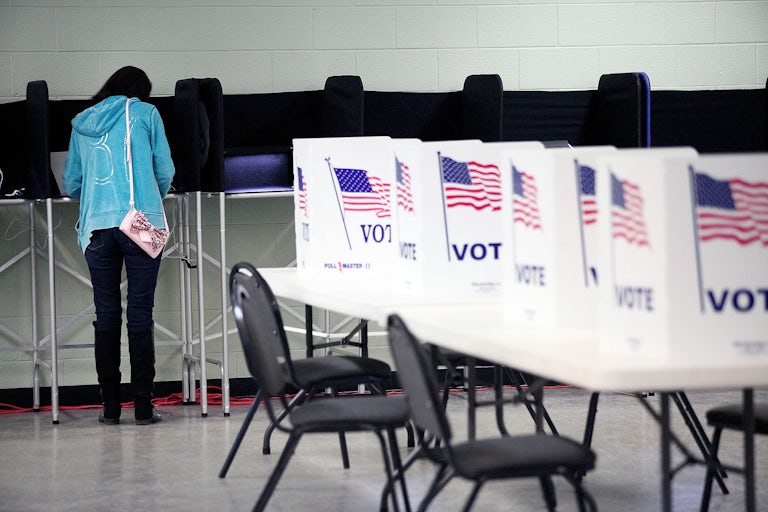 Michigan's Bureau of Elections is still in the process of verifying all the signatures needed to place the question of legalization on the ballot on November 6, 2018, but its supporters see the count as just a formality. The deadline for the opposition to mount any sort of challenge to block the ballot measure has passed.
So it's left to the legislature, which could adopt a bill of its own or pass the current ballot proposal into law before it brings people to the polls this fall. Lansing Republicans have yet to seriously consider this option, but it wouldn't be the first time they've done something like this.
In 2014, Michigan became the only Republican-controlled state to pass a raise in the state's minimum wage. That year, an increase of the minimum wage to $9.25 an hour was approved by both the state House and Senate and signed by Governor Snyder into law within one hour.
Why were lawmakers in such a hurry? Because the next day activists were meant to hand in over 300,000 signatures to bring a question before voters which would raise the minimum wage to $10.10, a measure which, according to polling, was supported by 65 percent of voters.