Michigan's legislature failed to pass a marijuana ballot measure on Tuesday (June 5), leaving the decision of whether to legalize recreational marijuana to voters in November. Lawmakers had until midnight on June 5 to decide whether they would vote to preemptively pass the ballot measure and legalize marijuana but could not garner enough support for the proposal.
"There's simply not support in the chamber to pass this right now, the voters are going to have to decide," Republican House Speaker Tom Leonard said.
A simple yes or no question about whether to legalize will now appear on the Michigan midterm ballot on November 6, 2018.
If approved, the ballot measure, which is organized by the Coalition to Regulate Marijuana Like Alcohol (CRMLA), will legalize adult use, possession and the sale of cannabis for those over 21. It will also allow for home grows of up to 12 plants and would add an excise tax of 10 percent on retail sales. That money would go toward paying for education and infrastructure.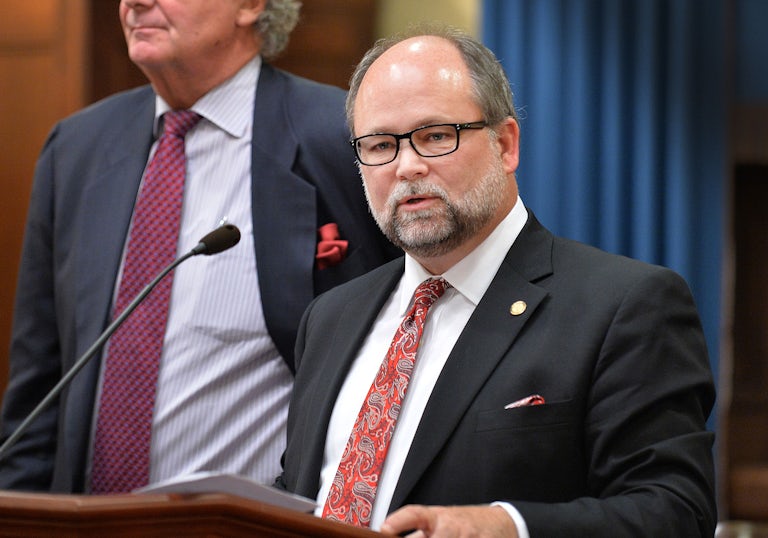 The state's Republican-led legislature has been considering passing the ballot measure since April when it became clear that its organizers would collect enough signatures to qualify for the ballot. Passing the measure before it goes to voters would have allowed lawmakers to make changes to the proposal by a simple majority vote. If it's passed by voters, lawmakers will need three-quarters of the Michigan House and Senate's support to make changes.
If they had garnered enough support, Republicans might have done away with or tweaked any number of details in the bill, whether it be limiting home grows or restrictions on sales.
In 2014, Michigan Republicans approved a ballot measure to raise the minimum wage before it went to voters. That year, they became the only Republican-led state to pass a rise in the minimum wage, yet the final bill offered nearly a dollar less than initially proposed.
Passing the ballot measure through the legislature might also have been a political play for Republicans. Both the Michigan legislature and the governor's mansion are currently controlled by Republicans, but in the wake of the Flint water crisis, they face a tough challenge in the midterms. Some Republicans believed that a marijuana question on the ballot would bring more Democrats to the polls in November and hurt their chances of retaining control of the state.
"While we would have been happy to see our initiative passed by the legislature as written," said CRMLA spokesperson Josh Hovey. "We are confident Michigan voters understand that marijuana prohibition has been an absolute disaster and that they will agree that taxing and regulating marijuana is a far better solution."
Recent polls have shown that legalization of recreational marijuana has nearly 60 percent support among Michigan voters, indicating that the ballot measure is likely to pass.