Just two days before the deadline, two Missouri groups turned in signatures to place competing medical marijuana proposals before voters on November's ballot. Not to be outdone, a third group turned in signatures for its own medical cannabis initiative on the day of the state's deadline. A fourth proposal, which would have legalized recreational cannabis, appeared to lack the necessary signatures to qualify.
About 168,000 signatures are required for initiatives to qualify for the Missouri ballot. New Approach Missouri delivered well over twice that amount—370,000 signed petitions—to Missouri Secretary of State Jay Ashcroft, reports KSMU.
New Approach Missouri's proposed constitutional amendment would let physicians authorize medical marijuana for any condition and permit up to six cannabis plants to be grown by registered patients and caregivers. Patients would also be able to buy up to four ounces per month from medicinal dispensaries. Medical marijuana sales would be taxed at four percent.
Find the Cure's proposal would also let doctors authorize medical cannabis for patients. The retail tax would be much higher, however, at 15 percent. And the third proposal, from Missourians for Patient Care, would get rid of state laws prohibiting the use, possession, cultivation and sale of marijuana. Medicinal cannabis sales would be taxed at two percent. The tax money would go to veterans, public safety, drug treatment and early childhood education and care. MPC submitted its signatures to the Missouri Secretary of State shortly before the deadline, reports the Associated Press.
Just in case things aren't already confusing enough, a fourth group also submitted signatures. This proposal would legalize recreational marijuana for adults 18 and older. One official in the Secretary of State's office, however, said this petition was delivered with just one box full of signatures. The official added that "will not be sufficient" to qualify for the ballot.
It may get messy if two or more of the proposals qualify for ballot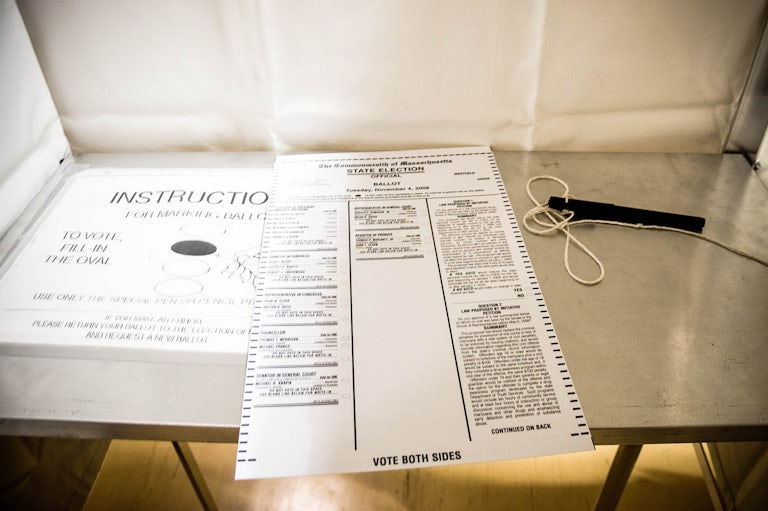 If more than one initiative qualifies for the ballot, voters could face a complicated dilemma in November. That appears to be a distinct possibility. Both New Approach Missouri and Find the Cure are confident they'll qualify.
Competing proposals could split the pro-pot vote, according to some political analysts. If that scenario plays out, it could endanger any citizen-led petition to legalize medical marijuana in Missouri.
"All polling has indicated that support for medical marijuana in Missouri is well above 60 percent," said Dan Viets, chairman of the New Approach Missouri board. "Although one or possibly two other medical marijuana initiatives may be placed on the ballot, ours will be first among the Constitutional amendments on this topic. If both of the two Constitutional amendment initiatives pass, the one with more votes will prevail."
The Missouri Legislature is also considering a medical marijuana bill.
It seems lawmakers in the Missouri House have taken notice of the poll numbers. Last month, the House passed a bill that would legalize medicinal cannabis. It would help patients with serious conditions such as cancer, epilepsy and HIV. Insiders are confident the bill has a chance of clearing the Senate, as well.
The hang-up is that there are only two weeks left in Missouri's legislative session. Any delays on passage could mean nothing until next year. That is unless lawmakers took up the medical marijuana bill during a special session. That could theoretically happen since legislators are expected to hold a special session to consider impeaching Governor Eric Greitens. The governor has been charged with two felonies.