One Nevada lawmaker seeks to protect the rights of medical cannabis patients in his state. State Sen. Kelvin Atkinson is trying to prevent patients gaining one freedom from losing another. Gun rights.
Trading one right for another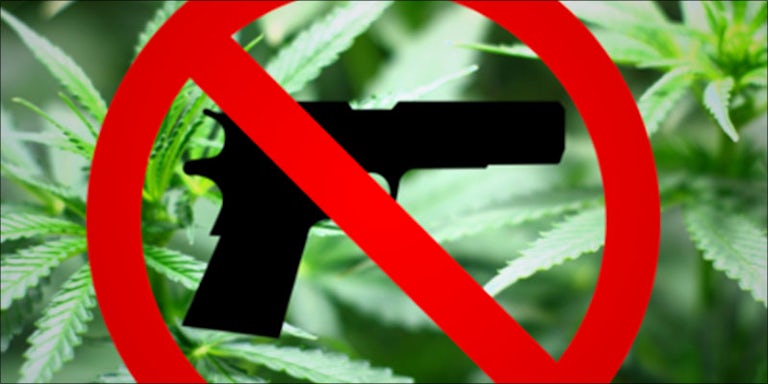 While patients are celebrating access in more than half the nation, those who possess firearms have come across new legal dangers.
Prohibitionist cannabis laws with mandatory minimum sentences have been a growing issue in the United States. Even a minor possession is escalated to a more severe crime simply by possessing a firearm, even a legal one by a licensed person.
In legal states, medical card holders looking to purchase firearms have met with rejection. The ATF  states in its Form 4473, updated last November:
…the use or possession of marijuana remains unlawful under federal law regardless of whether it has been legalized or decriminalized for medicinal or recreational purposes in the state where you reside.
But according to Guns.com,
Sponsored by state Sen. Kelvin Atkinson, his bill would update Nevada law with the respect that the holder of a valid medical marijuana registry card would not be deemed to be an "unlawful user of, or addicted to," a controlled substance solely based on having a card.

Current state law bars firearm possession by those so classified and requires a sheriff to automatically deny applications for concealed carry permits to the more than 15,000 residents with a registered medical marijuana card. Under Atkinson's proposal, this would change.
Atkinson's cannabis gun rights measure has been referred to Committee on Judiciary.
Gun licenses are a growing concern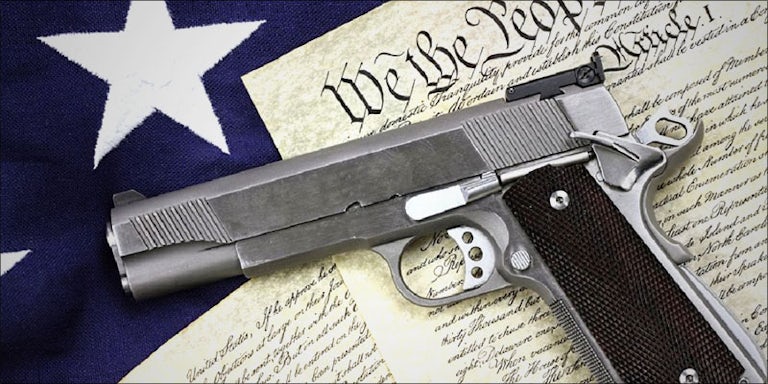 More and more potential medical patients look at legal cannabis as a legal treatment in their states. But state and federal conflicts still leave them exposed to legal dangers.
Job security, federal prosecution, and arrest for a legal firearm. Lack of insurance coverage, social stigma, and judgment.
Legalization is only the first step in truly decriminalizing the people who use cannabis as medicine.
In 2011, Rowan Wilson of Nevada filed a lawsuit after she was denied a gun purchase because she had a medical cannabis card.
Senior District Judge Jed Rakoff said cannabis:
raises the risk of irrational or unpredictable behavior with which gun use should not be associated.
Meanwhile, no laws prevent gun purchases by people who consume alcohol, the substance most associated with violent domestic behavior in the world.