It seems only right that a state whose motto is "Live Free or Die" would defy the federal government and take steps to allow in weed. New Hampshire did just that on Tuesday (Jan. 9) when the state legislature voted to legalize recreational marijuana. The move came less than a week after Attorney General Jeff Sessions rescinded the Cole Memo which protects legal marijuana states from federal prosecution.
"Despite the best attempts by Attorney General Jeff Sessions and the Department of Justice to intimidate state governments, the recent votes in Vermont and New Hampshire demonstrate that legislators are ignoring this bluster and are standing up for the will of the people," said NORML Executive Director Erik Altieri.
By a vote of 207 to 139, New Hampshire's House of Representatives voted in favor of the law which would legalize recreational possession and cultivation for those over the age of 21. The bill now moves back to the Ways and Means Committee for approval before it is sent to the state Senate for a final vote.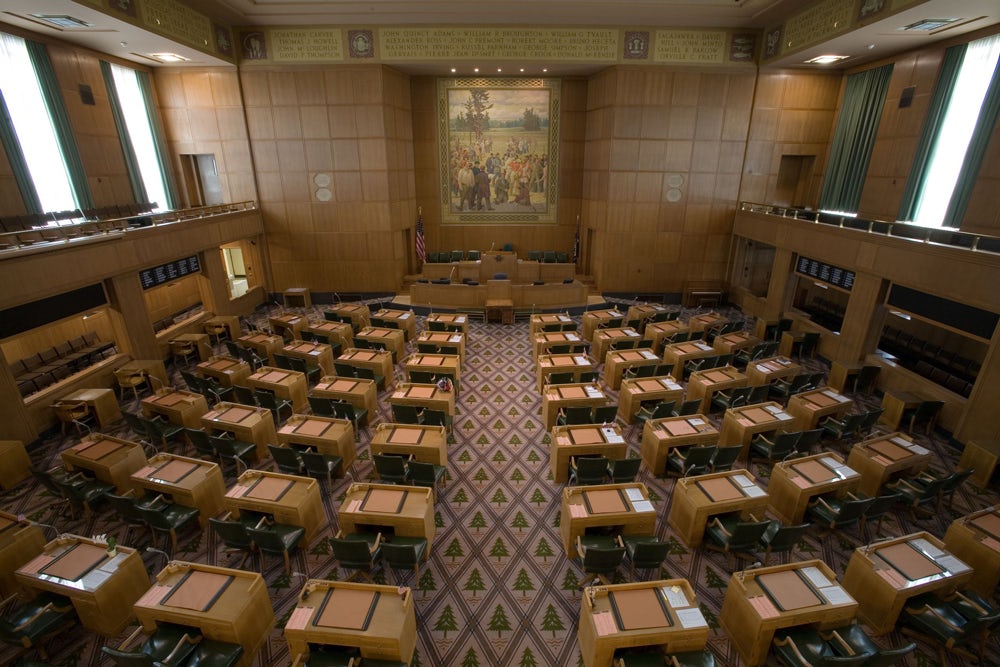 The vote is a major step forward for advocates of legalization, but New Hampshire's regulations are also somewhat restrictive. The bill resembles that of neighboring Vermont, where the state's House of Representatives recently approved a legalization bill that will be up for vote in the Senate any day. (It's predicted to pass.)
Neither New Hampshire nor Vermont will permit recreational sales. New Hampshire will allow possession of three-quarters of an ounce of bud and up to three plants to be grown at home. Vermont will allow for an ounce of marijuana and up to two mature plants to be homegrown.
Either state could also be the first to legalize marijuana through its state legislature rather than popular vote. This is significant because in many states cannabis legalization has become a voter issue due to legislators unwillingness to act despite the wishes of their constituents. The eight states and District of Columbia which currently have recreational marijuana have all gotten it through a direct vote on an election day ballot.
The original New Hampshire bill that included commercial sales saw opposition from the House Ways and Means Committee which recommended it be abandoned altogether. Sales of marijuana at retail outlets or dispensaries have been a controversial issue in New England states, with similar battles over sales occurring in Vermont and Maine.
Two other New England states, Massachusetts and Maine legalized recreational cannabis by a vote on election day 2016. Connecticut has had legal medical marijuana since 2012.