New Hampshire's Supreme Court will soon decide on a case that could force insurers to pay for medical cannabis treatments in workers compensation cases. According to the plaintiff's attorneys, while the state Legislature exempts insurers from covering medical cannabis, it technically doesn't extend the same exemption to cases where someone has been awarded workers compensation.
On the other side of the court battle is an insurance company, which is being supported by the N.H. Compensation Appeals Board, according to the New Hampshire Union Leader, which first reported the story. The name of the insurance company remains unknown at this time.
The insurance company's attorneys argue that paying for cannabis could result in criminal prosecution due to its Schedule I classification under the Controlled Substances Act, which makes cannabis a federally illegal substance on par with drugs like cocaine and heroin.
In 1991, plaintiff Andrew Panaggio suffered a back injury while working for W.R. Grace and Company. The large U.S. chemicals conglomerate has faced hundreds of thousands of lawsuits for various incidents over the years, including one historic case involving an entire town that was contaminated by asbestos.
Panaggio's case was settled in 1997, and he was awarded full coverage of prescription opioids to relieve his back pain. But Panaggio decided to switch his medication from opioids to medical cannabis due to a stomach problem that made opioids unusable. The insurance company overseeing his workers compensation case refused to cover the costs of his medical cannabis.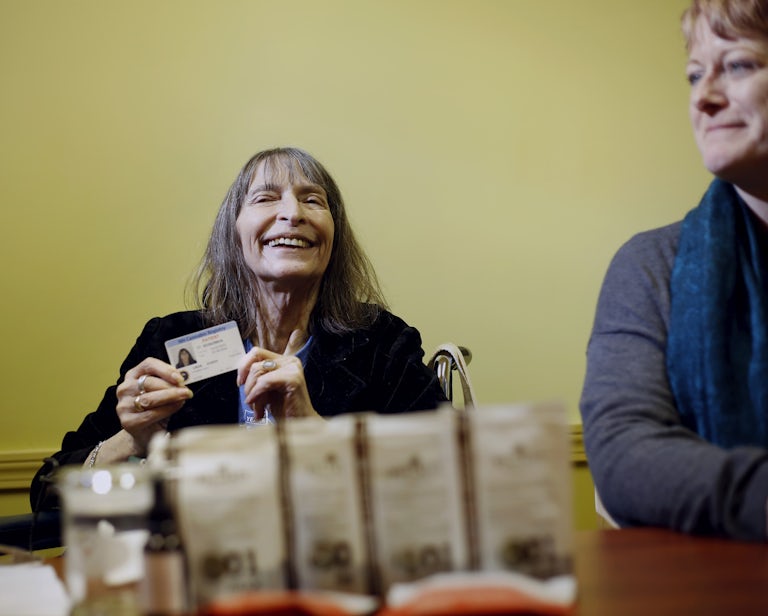 Some states with legal medical cannabis have provided exemptions for insurance companies and workers compensation cases. New Hampshire's medical cannabis legislation, however, doesn't include these exemptions for workers compensation cases.
According to Panaggio's attorney, there is no precedent suggesting that an insurance company would be federally prosecuted for covering the costs of state-legal medical cannabis. When one of the four justices overseeing the case asked the insurance company's attorney to point to one example of a company being federally prosecuted for similar reasons, he was unable to.
Still, the company argues that the government under President Trump has demonstrated that it intends to pursue these types of cannabis crimes. In January of this year, for example, U.S. Attorney General Jeff Sessions rescinded the Cole Memo, which protected state-legal cannabis businesses from federal prosecution.
The final decision in the case will likely be made at some point this year.