New Jersey governor Phil Murphy, in stark contrast to his prohibitionist predecessor Chris Christie, campaigned on a promise to legalize recreational cannabis in his first 100 days in office. Faced with a horde of competing bills and some curmudgeonly state Senators, he didn't manage to get it done. But he could soon.
Top Democrats in the state Senate have said that they could have a legalization bill on Murphy's desk by Labor Day, according to radio station New Jersey 101.5. Senate President Steve Sweeney, another zealously pro-legalization politician, said he expected to have a completed bill to the governor before the end of August. It's not 100 days, but it's well ahead of Murphy's backup plan date, which was next January.
Murphy was so optimistic about passing a legalization bill that the budget he just signed included $60 million from adult-use cannabis. New Jersey Police Perspective director of government and public affairs Brandon McKoy described it as "planting a flag" to the Associated Press. The final did still include $20 million from the state's newly expanded medical cannabis program, just not the big bucks from legal cannabis. While the budget hole is kind of a black eye for Murphy, it sounds like getting it passed was a key first step to getting the legislature focused on cannabis.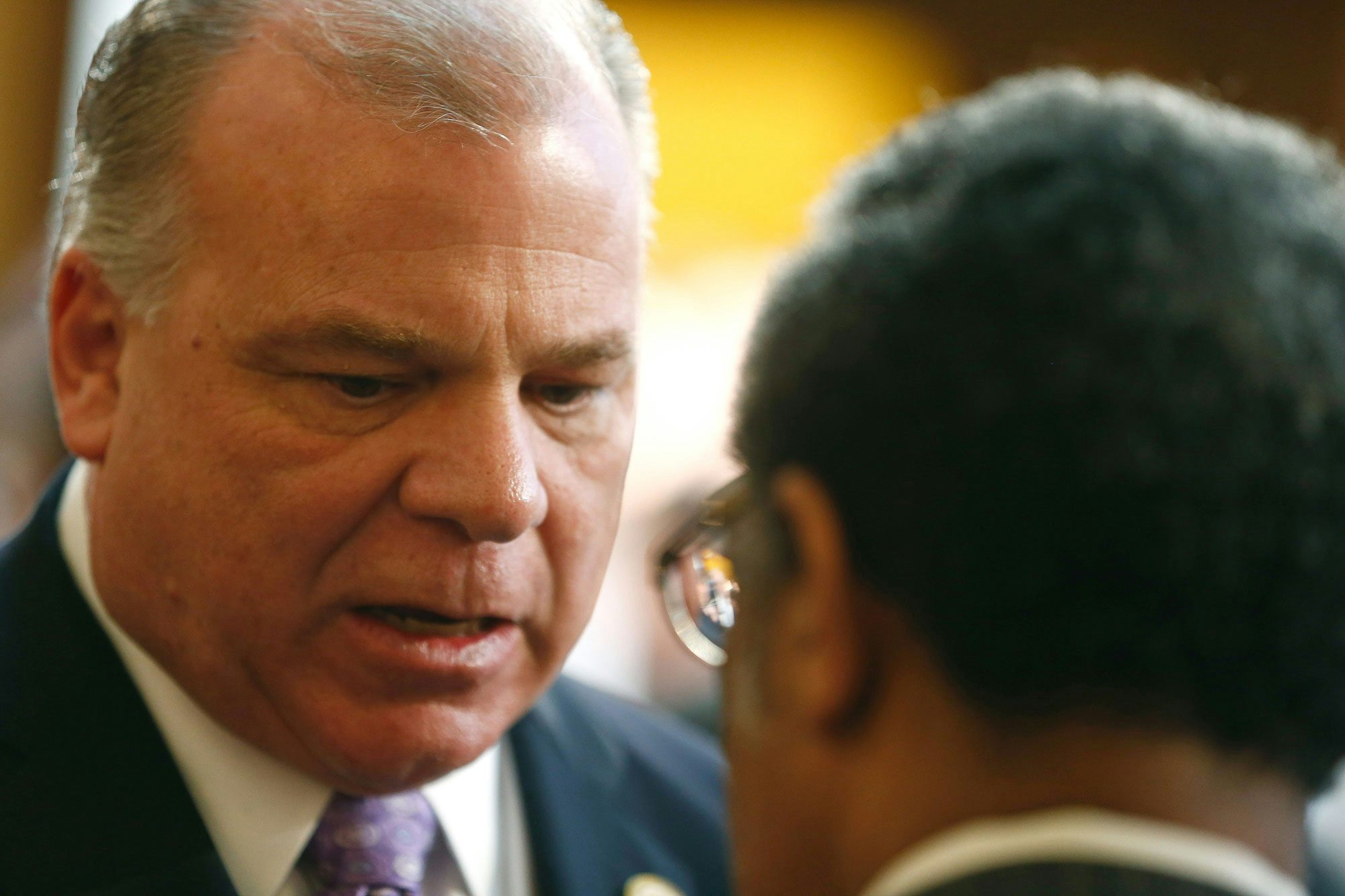 "Now that this budget's out of the way, now that a lot of this stuff's out of the way, all the noise in out of the way, hopefully, the administration and we all can focus on marijuana," Sweeney told NJ 101.5. The patient count for the state's medical program has doubled since the start of the year, and Bill Caruso, a steering committee member for New Jersey United for Marijuana Reform, told NJ 101.5 that he thinks it could double again.
If a bill were passed quickly, the state's six existing medical cannabis dispensaries would likely handle the first adult-use sales, with more dispensaries being licensed to join them. "Once the bill is signed, once we get a bill done and signed, you will actually be able to see revenue realized in this fiscal year," said Caruso. Potentially a lot more than they'd predicted if New York drags its feet on legalization.
"New Yorkers already go to New Jersey to buy cigarettes, gas, and liquor," New York state senator Diane Savino, a co-sponsor of the state's 2014 medical cannabis bill told The Gothamist. "Throw in marijuana." She's not wrong. The top grossing retailer in Washington state, both before and after Oregon legalized recreational cannabis, is in Vancouver, a  city that sits across the Columbia River from Portland. New Jersey could be the next state to legalize cannabis.