Cannabis could be legally grown, sold and used in New Jersey under a new bill introduced Monday in the state Senate by Sen. Nicholas Scutari. Senator Nicholas Scutari, a longtime friend of the cannabis movement, sponsors the bill, reports the AP.
Pot-hating Gov. Christie calls bill "beyond stupidity"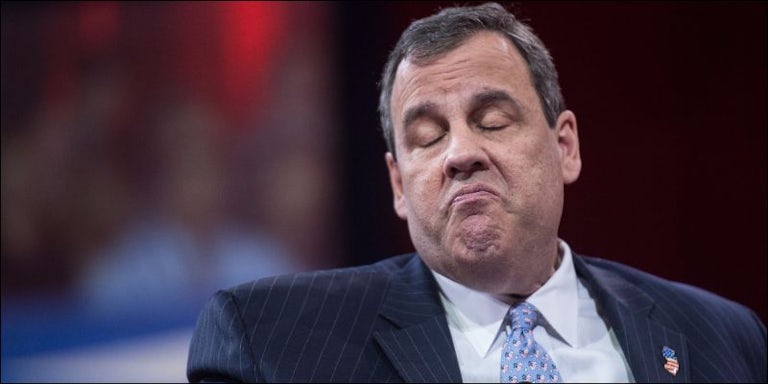 Scutari says the bill has little chance of being enacted under current Republican Governor Chris Christie, who notoriously opposes legalization.
But Sen. Scutari said he's introducing the bill to lay the groundwork for it to be signed by the next governor. Scutari pointed to states like Colorado, which have experienced great success in implementing recreational cannabis laws. He called marijuana prohibition a failure.
Scutari explained to the Montclair Patch,
The drug laws in this country prohibiting the use and possession of marijuana have failed. It is time to end the detrimental effect these archaic laws are having on our residents and our state.

This bill will create a strictly regulated system that permits adults to purchase limited amounts of marijuana for personal use. It will bring marijuana out of the undergroudn market where it can be controlled, regulated and taxed, just as alcohol has been for decades.
Medical marijuana was legalized in New Jersey a few years ago. It was signed into law by Gov. Christie's predecessor. The Christie Administration dragged its feet in implementing the medicinal cannabis law.
Christie – who is leading a White House commission examining the opioid crisis for the Trump Administration – has been a loud opponent of reforming the cannabis laws.
Democrats vs. Republicans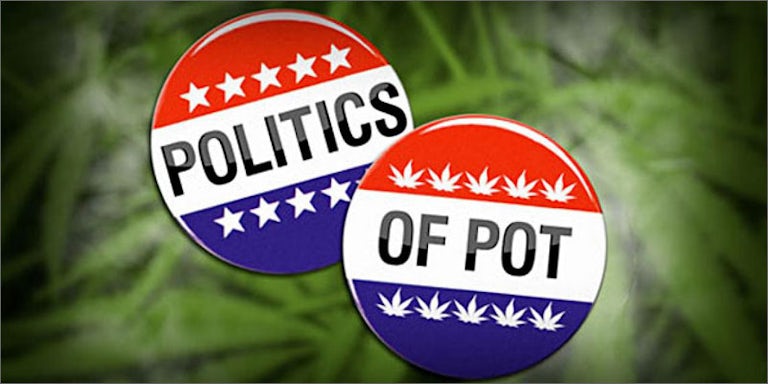 Current Democratic gubernatorial front-runner Phil Murphy has said he would support legalization. The other Democrats running for governor, including Jim Johnson, state Sen. Ray Lesniak and Assemblyman John Wisniewski, have all said they back legalization, as well.
But the Republican front-runner, Lt. Gov. Kim Guadagno, just couldn't seem to summon the leadership to take a stand. Guadagno said last week that U.S. Attorney General Jeff Sessions "likely wouldn't accept" legalization in New Jersey, but she didn't manage to say what her own position is.
Another Republican candidate, Assemblyman Jack Ciattarelli, said he opposes legalization but favors broadening the state's medical marijuana program.
Division of Marijuana Enforcement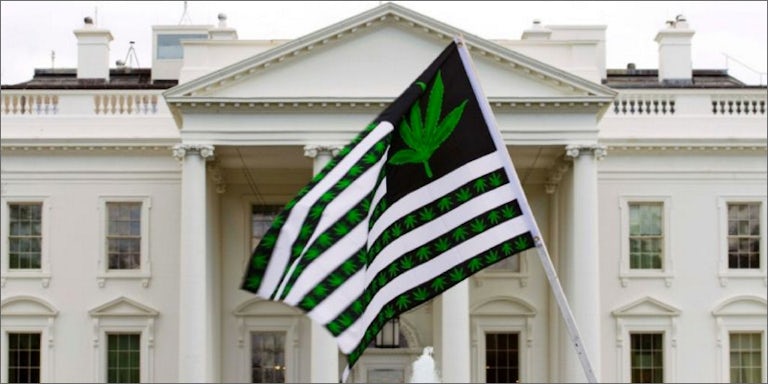 The bill would allow possession of up to an ounce of cannabis, 16 ounces of marijuana-infused solids, 72 ounces of infused liquids, and 7 grams of concentrates. Home cultivation, unfortunately, still wouldn't be allowed. (Gee, "thanks," Washington state, for setting the unwelcome example of so-called "legalization" with no homegrown allowed!)
A state Division of Marijuana Enforcement would be created by the legislation, and put in charge of regulating the new industry. The bill would also put a sales tax on cannabis from 7 percent to 25 percent over five years to encourage early participation, according to Sen. Scutari. The bill would repeal sales tax on medicinal cannabis.
Public consumption of cannabis would be prohibited under the bill.
The legislation would establish a "strict regulatory scheme" including security requirements for pot stores, licensee and employee background checks, seed-to-sale tracking, limits on dosage, potency and serving size, strict labeling rules, marketing restrictions and mandatory childproofing of all products.
Municipalities would still have the power to enact local measures governing pot shops, or banning them entirely.
Up to 50 grams of marijuana would be decriminalized under the plan. Fines would be limited to $100, and the bill would "permit expungement of certain marijuana charges."
Earlier this month, Gov. Christie, never known for being an intellectual, derided Scutari's bill as "beyond stupidity."
We are in the midst of the public health crisis on opiates. It's not time for us to be cool and say, "Pot is OK." This is nothing more than crazy liberals who want to say, "Everything's OK, people should be able to choose." Baloney!