The state of New York's Democratic Party will announce its support for the legalization of marijuana at the party's convention next week, according to a draft of the party's platform obtained by the New York Post.
On Monday (May 14), the Post reported that the Democratic Party plans to make the announcement a central part of the two-day event which will take place May 23rd and 24th.
The draft platform featured the bolded words, "WANT TO HIGHLIGHT THIS," next to a statement of support for the legalization of recreational marijuana, which has become a point of contention in the state's race for governor.
Former Sex and the City star Cynthia Nixon and current governor Andrew Cuomo are running to become the Democratic Party's nominee for governor. They will face off in a September 13th primary ahead of the November 6th general election.
In recent months, Nixon has been gaining ground against Cuomo in the polls while highlighting her support for legalization. On the campaign trail, Nixon has been drawing attention to the disproportionate arrest rates among African Americans for cannabis-related offenses, framing legalization as a civil rights issue.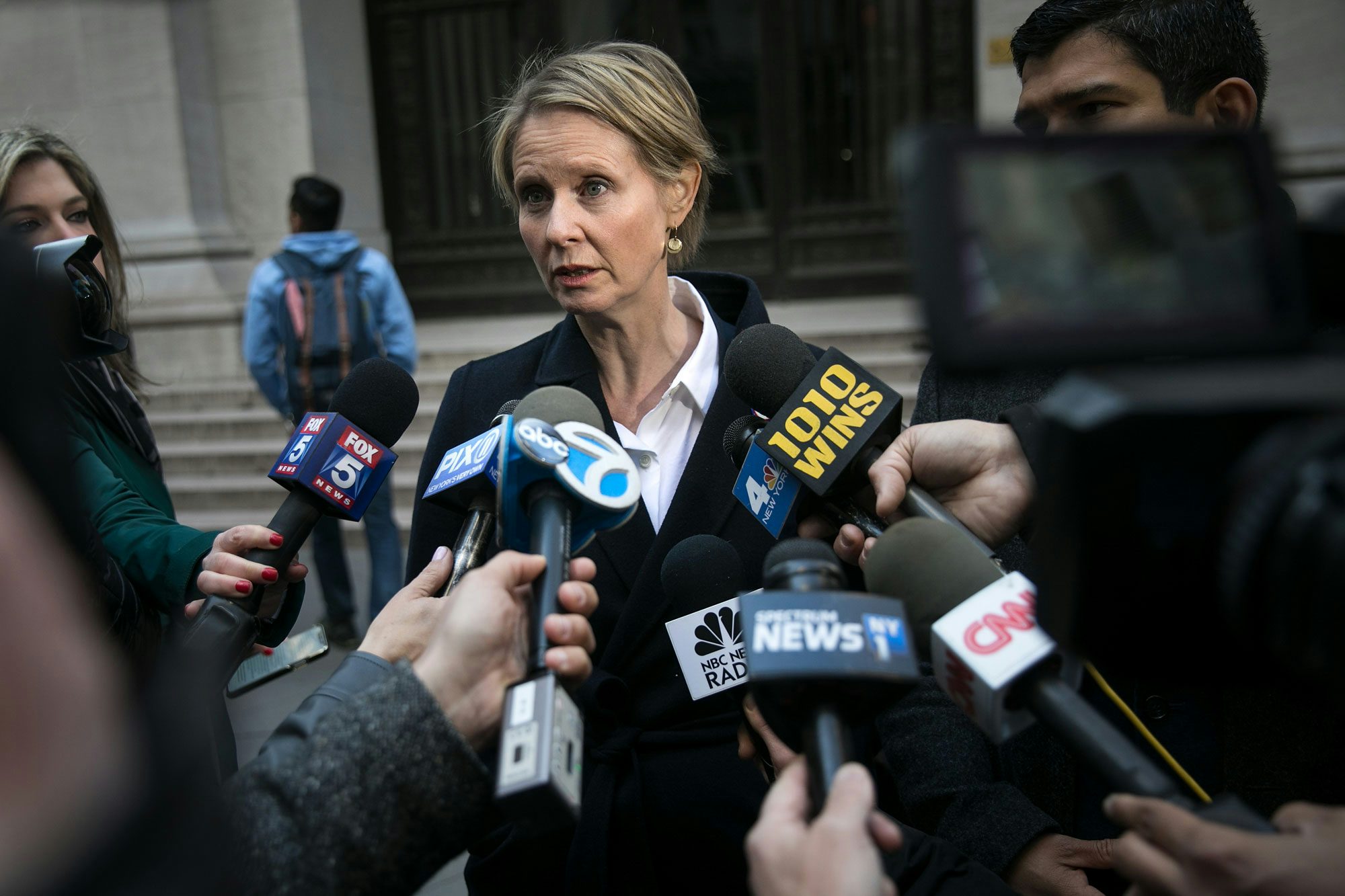 In an interview with Forbes magazine, Nixon suggested that legalization could be a form of reparations saying "now that cannabis is exploding as an industry, we have to make sure that those communities that have been harmed and devastated by marijuana arrests get the first shot at this industry."
But Cuomo remains the frontrunner in the race with a history of opposition to legalization. When asked if he would support the Democratic Party's endorsement of legalization, a party member told the Post that "Cuomo is OK with it if it's the party agenda for approval."
As New York's current governor, Cuomo is also the ranking member of the state's Democratic Party, making his support of the new platform critical. Though he hasn't shown outright support for legalization like his opponent, the governor has commissioned a study on legalization which is expected to be released in the coming days. Cuomo also signaled a recent shift in his cannabis policy, telling reporters that New York's drug laws will have to change as neighboring states legalize.
A recent poll from Quinnipiac University shows that 63 percent of New York state voters approve of legalization.
New York will join New Mexico's Democratic Party, which also added legalization to their platform in March. At least 13 Democratic Parties have included legalization as a part of their platform, half of which are in states that have not yet legalized.