The state of New York, despite having one of the biggest cities in the world, still hasn't legalized recreational marijuana. This seems to be out of step with the general public. A recent poll found that 62 percent of New Yorkers support legalizing and taxing marijuana. Let's take a look at where the big apple is at in the process now.
New York's medical marijuana law is among the strictest in the nation.
Patients must have a certification from their physician and a registry ID card to buy approved medical cannabis products. Cannabis flowers, unfortunately, aren't among those approved products. Smokable marijuana is still illegal even for authorized patients. The best you can do in New York for some quick, short-term relief is vape.
State-licensed dispensaries are forbidden from selling edibles or smokable cannabis. Patients' choices are limited to oils and tinctures, which can be vaporized or taken orally in capsules.
While New York's medical cannabis program has been criticized for being unduly restrictive and failing to provide meaningful access to patients, it has improved in recent years.
In 2016, the state's Department of Health added chronic pain, with some restrictions, to the list of qualifying conditions. And on Veterans Day of this year, Governor Andrew Cuomo signed a bill into law which made New York the 28th state to permit cannabis for post-traumatic stress disorder.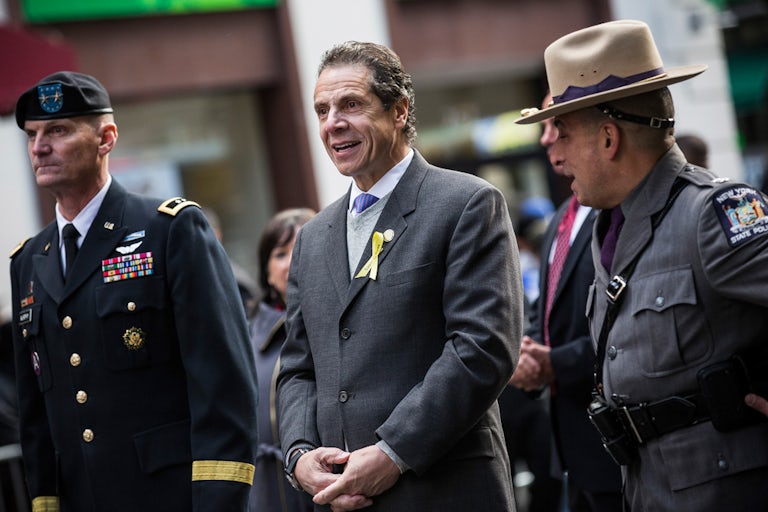 Marijuana has been decriminalized in New York for decades.
New York, back in 1977, was one of the first states to decriminalize marijuana possession. That means that penalties for personal-use were greatly reduced to more closely resemble infractions like parking tickets.
More than 40 years later, however, there's still a big loophole in the law, causing thousands of unnecessary arrests. The "public view" exception to the decrim law has been abused by police who order people—mostly young minority males—to "empty their pockets" and then arrest then for possessing cannabis in "public view." More than 18,000 people were arrested for marijuana possession in New York City in 2016 alone, according to data from the state Division of Criminal Justice Services.
The state doesn't differentiate between cannabis plants that are growing and cannabis that is ready for consumption. Penalties range from fines to incarceration and can include court-ordered marijuana addiction treatment.
First-time offenders with 25 grams or less face a violation with a maximum fine of $100; second-time offenders face a maximum fine of $200; and offenders caught more than three times can get a maximum fine of $250 and up to 15 days in jail.
More than 25 grams, but less than 2 ounces, can get a person up to three months in jail, a $500 fine, and a misdemeanor. More than 2 ounces, but less than 8 ounces, can result in up to a year in jail and a $1,000 fine. And a person caught with anywhere from 8 to 16 ounces can get a felony, four years in prison and a $5,000 fine.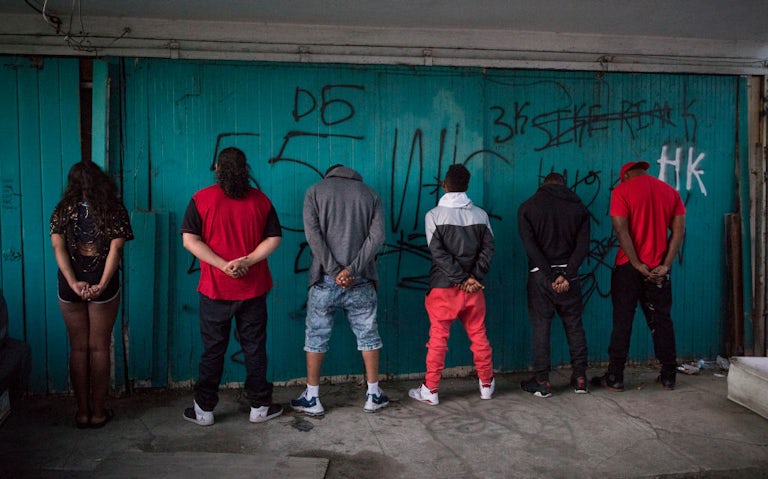 New York's cannabis penalties are based on amount and intention to sell versus use
New Yorkers who are charged with attempted distribution face harsher consequences than those charged with possession for personal use. A person doesn't have to actually be caught selling cannabis to face charges of attempted distribution, however. Possessing a large amount of weed, scales, or baggies can be enough to warrant a sales charge.
The sale of two grams or less can result in a misdemeanor, three months in jail, and a $500 fine. The sale of more than two grams, but less than 25 grams, can result in one year in jail and a $1,000 fine. And the sales of more than 25 grams is considered a felony, with a possible four years in prison and a $5,000 fine.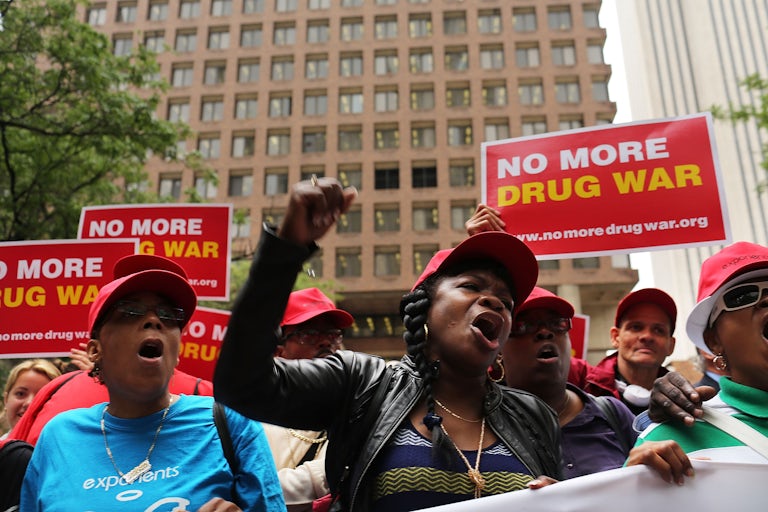 There are preliminary moves to legalize recreational weed
There have been some initial efforts in the state to legalize recreational weed. A bill, called the Marijuana Regulation and Taxation Act, was introduced earlier this year. This is the third time the New York legislators behind the act have introduced legislation to legalize and tax recreational marijuana, but some hypothesize they might get more traction now with the expansion of the state's medical program. It would legalize weed for adults 21 and older. Adults would also be allowed to possess up to two ounces of cannabis and grow up to six plants.
"For me, this is a social justice issue," said New York Assemblywoman Crystal Peoples-Stokes, reports WHEC. An ACLU study found that black and white people use cannabis at similar rates, but African Americans are 3.73 times more likely to be arrested for it.