In a now-annual poll aiming to keep tabs on the country's opinions on cannabis, results show that support is picking up speed.
The data, procured by Curia Market Research and commissioned by the New Zealand Drug Foundation, is increasingly important, as the government of New Zealand prepares to put forth a referendum on personal cannabis use sometime leading up to, or during, the 2020 election. Curia surveyed nearly 1,000 voters between July 2 to 17.
Specifically, the poll finds that public support for the decriminalization of cannabis, and the legalization of medical cannabis to treat pain, increased by almost 10 percent this year compared to last year, from 78 percent to 87 percent. Support for medical cannabis as a treatment for pain for terminally ill patients is now at 89 percent. 
With the number of fatal overdoses from synthetic cannabis increasing drastically in New Zealand, going from two deaths in five years to 45 in 12 months, the Labour party and the National party have proposed bills to legalize medicinal cannabis. They believe access to high-quality cannabis would help curb people's use of synthetic cannabis.
Overall, support has been slow and steady.
Prime Minister Winston Peters, who is currently the Acting Prime Minister while Jacinda Ardern is caring for her new child, has supported the public's ability to decide on this issue, rather than politicians. "I'm pro the public making this decision, in a referendum, and not politicians," Peters told the New Zealand Herald.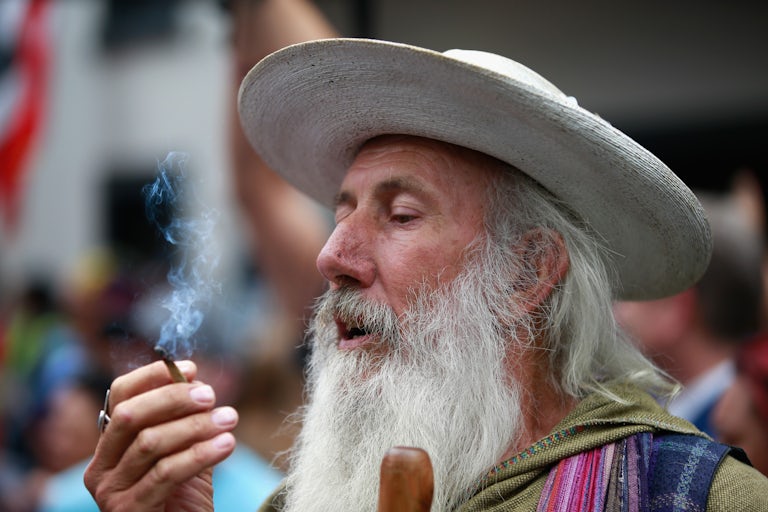 While voters in New Zealand support cannabis reform, they haven't completely warmed to the idea of legal recreational cannabis, which has been implemented in U.S. states like Washington and Colorado, and the countries of Uruguay and Canada (where the law will go into effect this upcoming October).
According to the latest poll, only 38 percent of voters said they supported the commercial sale of cannabis in dispensaries. 
In New Zealand, support for cannabis reform also varies heavily from city to city.
The poll indicates that Auckland, the largest city in the country, has the lowest amount of support for reforming laws dealing with personal possession of cannabis. With 56 percent of respondents indicating a desire to change the country's laws for the personal possession of cannabis, this measure is just barely supported by a majority of the city's voters. In contrast, 82 percent of respondents in the capital city of Wellington endorsed this type of measure.
However, some lawmakers in the country still aim to place further restrictions on cannabis use. Currently, a bill that would only make medical cannabis available to terminally ill patients is being considered by a health committee and will likely be put to the vote soon.