North Dakota voters on Tuesday overwhelmingly approved an initiative that would legalize the cultivation and use of medical cannabis within the state's borders.
What Measure 5 allows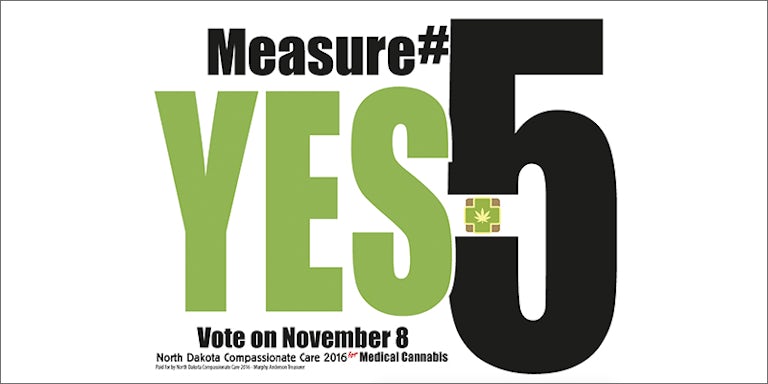 The state voted in favor of the measure, known as Initiated Statutory Measure 5, by a whopping 27 points, with the final tally measuring 63% support for the initiative and 36% against.
The measure enables patients suffering from 11 medical conditions, including HIV, AIDS, chronic pain, Hepatitis C, and Alzheimer's disease, among others, to successfully procure medical cannabis. It also allows the North Dakota Department of Health to add other medical conditions to the list.
The initiative also requires those looking to procure the substance, as well as those looking to serve as medical cannabis patients' caregivers, to successfully apply for identification cards for the new registry of patients.