For some New Yorkers in urgent need of medical marijuana, the wait is now over. New York Governor Andrew Cuomo (D) signed 2 bills that provide for "emergency access" to medical marijuana in the state.
New York is slated to begin medical marijuana sales in January 2016, but some patients cannot wait a minute longer for access to the medicine they need. Last year, Cuomo introduced his 18-month plan for the implementation of medical marijuana in New York, which was a major victory for the state.
In the nick of time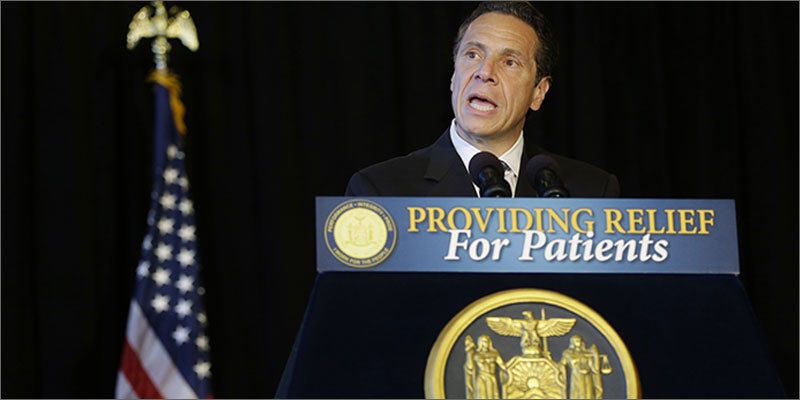 The bill(s) to establish emergency access to medical marijuana for critically ill patients was introduced in June. Both Democrats and Republicans support the bill and brought it to Gov. Cuomo for approval. He had until Wednesday, November 11th to sign it, and he waited until just hours before the midnight deadline to place pen to paper.
How it works
The bill will give medical marijuana cards to qualified critically ill patients in the state. Unfortunately, there are not active dispensaries available for the patients to procure their medicine, but obtaining an emergency access card will allow patients to possess and use medical cannabis until January when they can purchase it at a state licensed dispensary.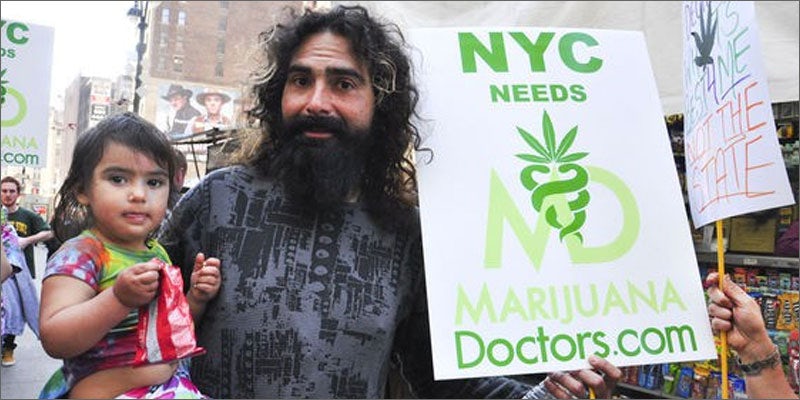 Concerned patients, parents, and advocacy groups have been fighting tirelessly to earn Cuomo's approval for the bill.
"We've been waiting an outrageous 15 months for expedited access to medical marijuana," Missy Miller of Atlantic Beach, whose son Oliver suffers from life-threatening seizures, told Drug Policy Alliance.
New Yorkers are still somewhat skeptical of the laws allowing for medical marijuana in the state. As of now, there is no registration platform in place for patients to apply for the medical licenses. Also, New York proposed a plan in October for training doctors in the monitoring and prescribing of medical marijuana. It appears as though the state has good intentions for providing medical marijuana, but their plans are not sound.
Since the laws for medical marijuana in New York have been put in place, 4 critically ill children suffering from cancer and seizure disorders have died, prompting public outcries.
"I once again have hope that I will be able to offer my son the chance at significant relief", said Missy Miller of Atlantic Beach, whose son has life threatening seizures. "This gives Oliver and the truly sickest patients across NY the opportunity to get access to medical marijuana expeditiously, thereby relieving suffering".
Critically ill New Yorkers will wait no more for their right to access medical marijuana. Now it is up to state and federal governments to allow the rest of Americans in dire need of medical marijuana to have their day. Governor Cuomo's decision to allow the emergency access bill is further evidence that politicians are indeed becoming aware of the benefits of marijuana. Slowly but surely the voice of the people is being heard—end the pain, end the suffering, and let's focus on helping people get better.