On Monday (June 18), New York State Health Commissioner Howard Zucker gave word that a long-awaited report from the Department of Health will recommend the state legalizes recreational marijuana. "We looked at the pros, we looked at the cons and when we were done we realized that the pros outweigh the cons," Zucker said in statement.
The report, which Democratic Governor Andrew Cuomo commissioned back in January, has yet to be released. Cuomo suggested weeks ago that the report was on the cusp of being made public and Zucker more recently said it would be released "soon," but neither Cuomo nor Zucker have offered a specific day.
Still, as Marijuana Moment reports, Zucker has already claimed that: "We have new facts, we have new data, and as a result of that, we made a decision to move forward. So that is the decision at this point: to have a regulated legal marijuana program for adults."
How or when this might happen is less clear, especially with only two weeks left in New York's legislative session. In New York, cannabis cannot just be legalized through the ballot. Lawmakers in the state remain divided on recreational marijuana.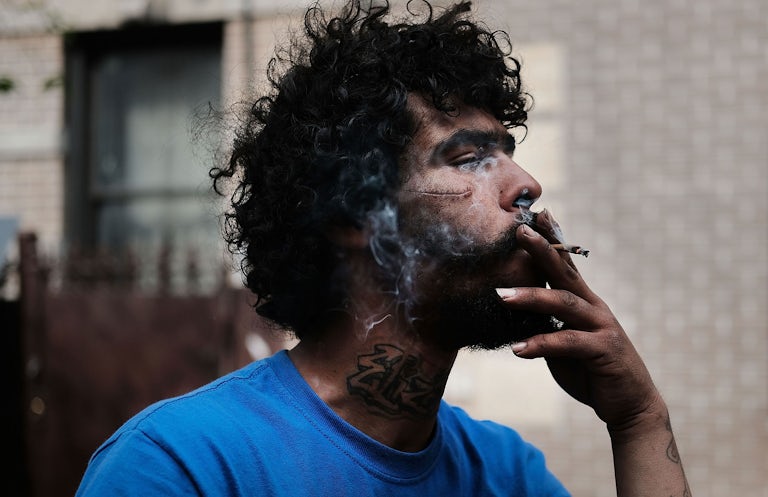 Zucker also announced that opioid use disorder—and in fact, opioid use in general—will be added to the state's list of qualifying conditions for medical cannabis. In other words, a mere prescription to an opioid medication like Oxycontin will soon be enough to qualify citizens of New York to purchase medical cannabis legally, regardless of whether they're abusing that prescription.
A growing body of research indicates that cannabis could act as an adjunct treatment, or even replacement therapy, for individuals afflicted with opioid use disorder. With the United States battling an unprecedented epidemic of opioid overdose deaths, some lawmakers hope that medical cannabis could be the solution. 
The Health Commissioner's announcements represent Cuomo's evolving stance on cannabis. As recently as last year, Cuomo referred to cannabis as a "gateway drug." Some, like Cuomo's Republican adversary in the upcoming gubernatorial election in New York, Marcus Molinaro, speculate that Cuomo's about-face on cannabis is a response to his Democratic opponent Cynthia Nixon's growing support among voters after campaigning on cannabis legalization. Polls suggest that Cuomo remains the clear frontrunner in the state's gubernatorial race.