In 1973, New York passed strict sentencing guidelines known as the "Rockefeller drug laws." These laws were so severe that even low-level criminals were sentenced to prison for decades. Partly due to these laws, the national prison population went from 330,000 to 2.3 million and by 2010, there were more than 490,000 people working as prison guards.
The Sentencing Reform and Corrections Act
Since December 2014, with the help of advocacy groups and family members of those imprisoned for nonviolent drug offenses, President Obama has now granted clemency to over 100 people.
First introduced in October 2015, the Sentencing Reform and Corrections Act was created to reduce the mandatory minimum sentences for drug offenses. This act also includes an expansion of the federal "safety valves," which allows judges to decide on their own whether or not they want to shorten these sentences, as well as expanding prison programs and early release.
Just this past Thursday, President Obama stood by his decision by granting clemency to 58 more people, 5 of which who were serving sentences for nonviolent drug offenses , including at least one marijuana charge.
As of today, there are more than 2 million Americans behind bars, many of which are for drug-related crimes. However, most of these prisoners are serving time in state prisons, which means President Obama has no jurisdiction to pardon these prison sentences.
"The President is using his constitutional power, but he can only do so much. There is legislation in the Senate that would reduce mandatory minimums and have a greater impact on the prison population, and Leader McConnell needs to bring the bill up for a vote." – Michael Collins, deputy director at Drug Policy Alliance's office of national affairs
Righting the wrongs of the War on Drugs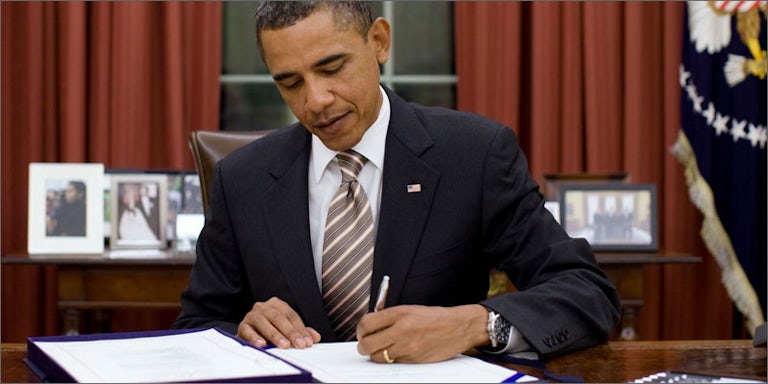 With the rise of narcotic-related deaths in the United States, people are asking for more compassion towards those who are struggling with addiction. As a result, advocates have coerced President Obama, as well as Congress, to mend the injustice of the failed War on Drugs.
Anthony Papa, who is now the manager of media relations for the Drug Policy Alliance, was granted clemency in 1997 after serving 12 years for a first-time nonviolent drug offense. Papa said:
"President Obama continues to show compassion by granting freedom to those men and women who have been sentenced under archaic drug law. It is my hope that Congress and the Governors of states follow."
President Obama also had something to say about the incarceration of these so-called "criminals". In a blog post announcing the decision, Obama wrote:
"It just doesn't make sense to require a nonviolent drug offender to serve 20 years, or in some cases, life, in prison. An excessive punishment like that doesn't fit the crime. It's not serving taxpayers, and it's not making us safer."
President Obama is right. Not only is it ridiculous for these people to be serving 20 years to life in prison for nonviolent drug-related crimes, but taxpayers are paying to keep these people in prison, meaning more money is being spent on these unnecessary incarcerations when that money could be going somewhere else.
Maybe we can put some of that towards improving our educational system? Just a thought. Either way, we've come a long way, and it's an amazing thing to witness the release of these prisoners, some of which who were only sentenced for smoking a little pot.
Do you think President Obama is doing the right thing by granting clemency? Let us know on social media or in the comments below.