Ohio's medical marijuana program, scheduled to launch later this year, continues to experience delays. Whether growers will be able to meet demand and whether enough doctors will be willing to serve medical marijuana patients are among the questions being asked.
The state's medical marijuana program has a statutory deadline to be fully operational by September 8. On June 4, after successfully dodging two lawsuits that threatened the MMJ program, the state announced its first set of provisional licenses for dispensaries.
The Ohio Board of Pharmacy approved 56 of 376 medical marijuana dispensary applications. But the fight for a license might not be over just yet. It's expected that the dispensaries that were chosen will be challenged by applicants who didn't get a license and communities that might not want a cannabis business in their neighborhood.
25 Growers Licensed; Challenges Filed
Complications have also besieged the process of licensing cannabis growers. The medical marijuana program, of course, is essentially going nowhere until that process is completed.
Issues have arisen regarding the constitutionality of a minority-business license allotment. Additionally, one application scorer was found to have a criminal conviction. To add to these woes, human error caused a 25th grower to be licensed when the law called for only 24. Judges decided not to halt the program, sending these disagreements back to the state. As of last month, 67 of 185 cultivator license applicants had filed administrative challenges.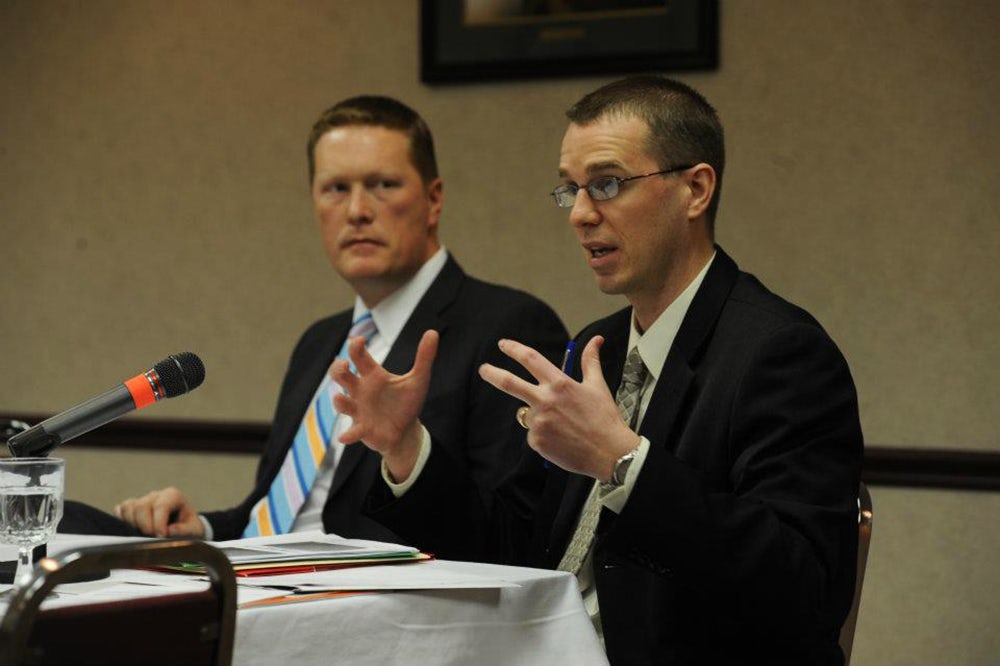 As the program ramps up, 25 growers have received their preliminary licenses, according to Mark Hamlin, the Ohio Department of Commerce's policy adviser on medical marijuana, reports WCPO. One large cultivator in Springfield, Pure Ohio Wellness, has been inspected, with two smaller outfits scheduled to be inspected soon. Another six growers have requested inspections.
Hamlin acknowledged that "we are kind of at a critical time right now" and that the rollout has been "bumpy," reports the Associated Press. But he said the public should understand this isn't a short-term project "so we want to get it right."
89 Doctors Cleared To Authorize Medical Marijuana Patients
So far, 89 physicians have already been cleared by the Ohio Medical Board to authorize medical cannabis for patients. More doctors are expected to be approved at the June meeting, according to the board.
But testing labs still haven't been chosen. Logistical and legal issues also beset the licensing of testing laboratories for medical cannabis.
The state got nine applications for cannabis testing labs. Two of those were disqualified. The license winners should be announced within the next few weeks, according to Hamlin.
Ohio Medical Board Executive Director A.J. Gruber has warned that not all aspects of the state's medical cannabis program will be fully operational by the September 8 deadline. But according to spokeswoman Tessie Pollock, the program is "scaleable" and so can be implemented in phases with minimal inconvenience.
A toll-free hotline, expected to go live in June, will be a venue for asking questions about the rollout process. Operators at a call center in Bellefontaine are already being trained to answer questions from both doctors and patients, according to McNamee. Operators can answer queries about the program and the sign-up process. They can also help with how to use the medical marijuana patient registry and portal, expected to launch in July.