A leaked report from the Oregon State Police last week gave weed haters like Attorney General Jeff Sessions a boost and upset legalization advocates. Now the Governor and police chief of the state are disavowing the report, saying it was an early draft. Gov. Kate Brown and the head of the Oregon State Police are defending the state's legal cannabis industry in letters sent to Atty. Gen. Sessions, who has been hinting at a Trump Administration crack down on states which are in conflict with federal law.
'Serious concerns'
Brown on Tuesday noted in her letter that Sessions' July 24 letter to her referred to a draft report from the Oregon State Police that concluded large amounts of the state's cannabis were being illegally diverted to the black market in other states, reports The Associated Press.
The Governor told Sessions in her letter that the medical and recreational weed industry in Oregon has raised more than $60.2 million in revenue and created more than 16,000 jobs.
Sessions' letter had said the draft report by the OSP "raised serious questions about the efficacy of marijuana 'regulatory structures' in the state." This, of course, was red meat to the cannabis-phobic Sessions.
The Attorney General, after reading the state police draft report, said he was skeptical about how effective Oregon was regulating cannabis, reports Pete Danko at the Portland Business Journal.
That report claimed Oregon was growing far more weed that it could ever consume. It included a July 2016 assessment by a consulting firm that "only 30 percent of the market activity is captured in legal transactions."
The draft report concluded that Oregon has an "expansive geographic footprint" on the black market, with six counties supplying much of what is shipped out of state, reports Noelle Crombie at The Oregonian. The Oregon State Police denounced the draft when it learned it had been leaked.
Governor and Police Chief: Report is invalid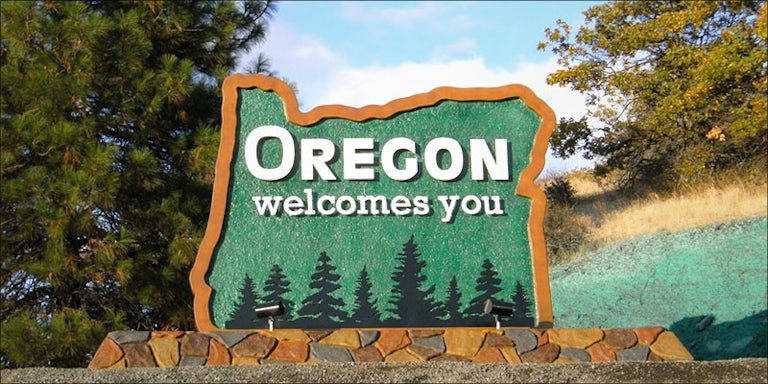 Gov. Brown and State Police Superintendent Travis Hampton said that draft report was invalid and was incorrect both in its data and its conclusions.
Brown, in her Tuesday reply, said the report "does not (and frankly does not purport to), reflect the 'on the ground' reality in Oregon in 2017."
The Oregon State Police determined that the draft report required significant additional work and revision because the data was inaccurate and heavily extrapolated conclusions were incorrect.

By using incomplete data, inaccurate research and unreliable sources, the flawed document drew unsubstantiated conclusions about cannabis legalization in Oregon to serve the author's personal agenda. – Brown
Heavy on opinion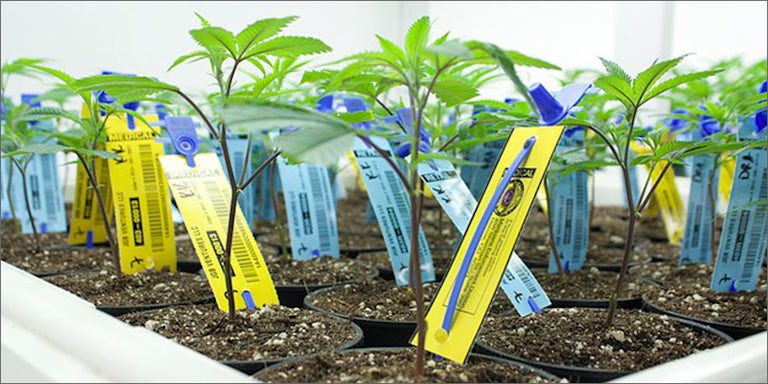 Ravi Channell is the analyst who helped draft the report. He's hardly impartial, as he works for the Oregon-Idaho High-Intensity Drug Trafficking Area (HIDTA), a federal agency focusing on drug enforcement.
The document was heavy on opinion and "suggestive words," Oregon State Police Capt. Bill Fugate said on Tuesday.
As an agency, our job is to be objective and to present information that will be used by healthcare workers, public safety and policy makers. Our job is not to have an opinion. – Capt. Fugate
Sessions' letter had come in reply to an April 3 letter from Gov. Brown, joined by the governors of Alaska, Washington, and Colorado, imploring the Trump Administration "to engage with us before embarking on any changes to the regulatory and enforcement systems."
New laws in Oregon, including tracking all legal weed from seed to sale, will help cut down on diversion into the black market, according to Gov. Brown.
The Governor also noted she recently signed into law legislation making it easier to prosecute the illegal import and export of cannabis products.