After the recently passed Senate Bill 3 is signed into law by Pennsylvania Governor Tom Wolf, headshops across the state will begin stocking shelves with every essential tool a new medical marijuana patient could need. While herb itself might not legalized, oils, tinctures, lotions and some form conducive to vaping will be. Business are quickly adapting products to meet the incoming clientele.
FlipSide, a headshop and live glass blowing studio located in Erie, PA, creates hand blown, custom designed pieces of both functional and nonfunctional art. While the functional art pieces are labeled "for tobacco use only," per current state requirements, as the legalization movement presses on, new regulations could mean big changes for small businesses.
Adapting glass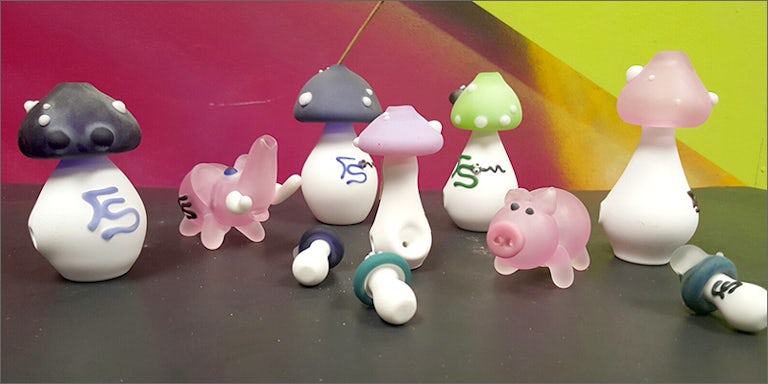 Paul Uber, founder of FlipSide, is a self-taught glassblower who has been running his business under PA's strict drug laws since 2001. While many shops in the area have come under investigation for selling synthetic marijuana products, paraphernalia ,and other contraband, Paul remains unscathed. His strict adherence to the laws and his own moral code has made him untouchable by the local government, and he intends to remain that way as new regulations are ushered in.
"The b-word can't be used;" explained Paul, "it's called a water pipe. If we know a customer is going to use the product for an illegal purpose we can't sell it to them. Until there's full-blown legalization, I don't see that changing, especially since the actual herb still isn't legal."
Despite the restrictions, Paul believes the new laws will help to increase business. After suffering a devastating fire, FlipSide was forced to relocate and has yet to regain the foot traffic it once had. As legalization begins to set in across the state, the company might just get the boost it has been looking for.
"Customers are used to finding us at festivals or through our Facebook," said Paul, "they don't realize we've got an established retail store, too. People all over the area know and recognize my work because of the quality and design; as more and more people come out of the woodwork, I'm sure our custom dab nails and rigs will increase."
The piece maker
With the help of store manager Katherine Martin, Paul has been able to remain the only glassblower at FlipSide, becoming affectionately known as, "The Piece Maker." He works endlessly, handcrafting and hand signing every single piece of art. Aside from creating one-of-a-kind pipes and steamrollers, Paul creates pendants, beads, and memorial pieces, meant to contain the ashes of loved ones.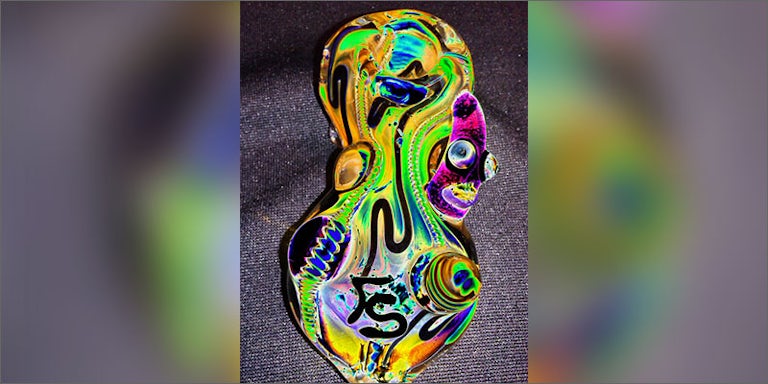 As business begins to increase, Paul knows he will have to fill his live glassblowing studio with more skilled artists, but the craft is very difficult to learn, and no one has been able to produce the quality Paul strives to achieve in every piece.
"The amount of time and effort we put into this is crazy, but I truly love the reaction when people see my art, it puts a smile on their face no matter what mood they're in; it's the only reason I keep doing this."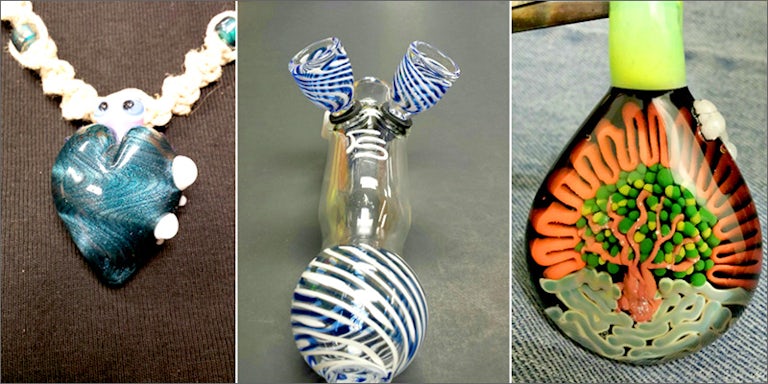 Pennsylvania's new law will have businesses state-wide rushing to meet new demands. FlipSide intends to launch a new website just to keep up with online orders. Senate Bill 3 might be one of the strictest cannabis laws ever passed, but it passed, and at the end of the day, we're one step closer to freeing the herb.
How do you think local businesses will adapt if and when legalization is passed in your state? Let us know on social media or in the comments below.