The state of Pennsylvania is set to become a national leader in cannabis research after approving eight applications to study the plant through a first-of-its-kind, state-run program. In March, officials announced that the Pennsylvania Department of Health would allow local universities to apply for the right to study cannabis in partnership with the state's medical cannabis producers. On May 14th, the list of approved schools was made public.
In a statement about the decision, Governor Tom Wolf noted that cannabis research has been limited until now by the federal ban on marijuana and a labyrinth of regulations.
"Today, medical research is so limited by the federal government that only a few doctors can even have access to medical marijuana," Wolf said. "Pennsylvania's premier medical schools will be able to help shape the future of treatment for patients who are in desperate need not just here, but across the country."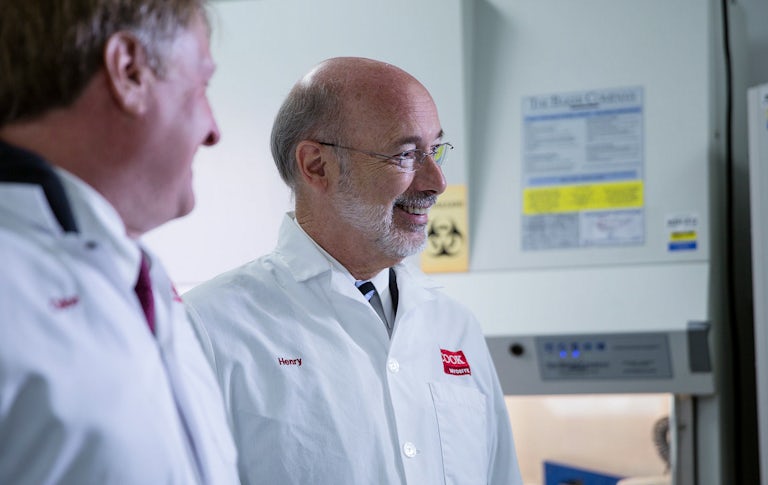 Until 2016, the DEA only permitted researchers to get cannabis from one government-run grow-op at the University of Mississippi. At the end of that year, they lifted the monopoly, saying they would license other growers to cultivate cannabis for research but, much to the frustration of the scientific community, they have yet to do so.
Pennsylvania's new program will allow universities to partner with the state's registered growers, who will provide the cannabis research scientists with what they need as well as finance the studies. The list of universities which have been approved to take part in the program include schools of medicine at the University of Pittsburgh, Temple University, Drexel University, Thomas Jefferson University and the University of Pennsylvania as well as the Lake Erie College of Osteopathic Medicine, Philadelphia College of Osteopathic Medicine and Penn State College of Medicine.
According to the Department of Health, applications for licenses which will allow growers to supply the approved cannabis research facilities can be submitted from May 24 to July 12.
While the program is a significant move forward in cannabis research and is set to make Pennsylvania a national leader in the field, the state's medical cannabis law will limit researchers to edible and vaporized forms of cannabis as smoking the plant remains illegal.
The announcement comes just months after the state's first medical dispensary opened its doors in March. Pennsylvania has upwards of 37,000 registered medical patients who can treat a list of 21 approved illnesses with cannabis, including opioid use disorder.