A petition started by Americans for Safe Access (ASA) on Change.org aims to put a stop to the DEA's lying about the medicinal benefits of cannabis once and for all. In fact, the petition already received 85,000 signatures, with hopes to increase access to medical cannabis across the U.S.
Petition for the truth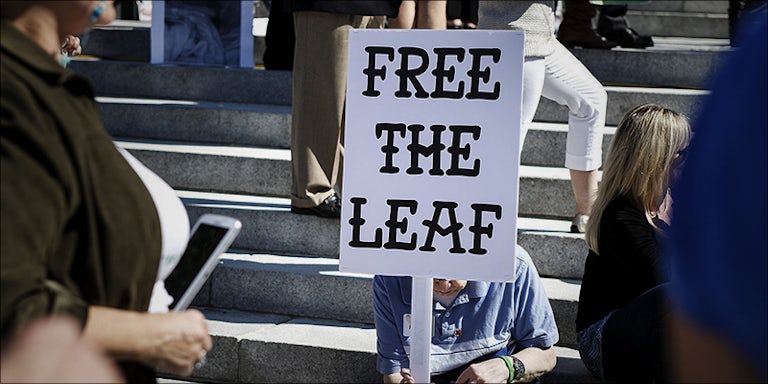 In under a month, 85,000 people have signed a Change.org petition requesting that the DEA stop lying about medical cannabis. Americans for Safe Access (ASA), a non-profit organization, began the petition with hopes to make medical cannabis more accessible across the U.S.
In fact, according to the petition, many people don't know that what the DEA is doing is illegal,
Many people don't know that it is illegal for federal agencies to disseminate incorrect information. But when it comes to medical cannabis, the Drug Enforcement Agency (DEA) has been doing this for years – and politicians use this misinformation to justify opposition to medical cannabis laws.
Americans for Safe Access says that state and federal lawmakers are using the DEA's false info to decide their stance on legalizing medical cannabis,
That's why we constantly see politicians using the DEA's claims about the gateway theory, long-term brain damage, and psychosis to deny support for medical cannabis.

This has real impact on the patients and families around the country who use medical cannabis to treat their illness.
The DEA knows the truth, but won't admit it
During the previous week, a separate petition was filed with the Department of Justice. This petition, in particular, is demanding that the DEA correct their lies about medical cannabis.
The ASA says they found 25 instances of false claims right on their website. Moreover, they say the DEA knows the truth but continues to lie regardless.
In fact, the DEA even admits that their gateway theories about cannabis are not based on scientific fact. Furthermore, they are aware that it doesn't cause long-term brain damage, psychosis, or other harms that they have claimed.
If the DEA corrects their misinformation, then everyone will be able to say with certainty that their lies aren't factual. Equally important, medical cannabis patients and families can say that even the DEA admits that their claims aren't scientifically accurate.
If you want to sign the petition, then you can find it on Change.org right here. Currently, 55,457 signatures are needed to reach the petition's goal.