When Larry Krasner was elected as Philadelphia's District Attorney last year, people began getting their hopes up. The criminal defense lawyer was known for aligning himself with activists and taking on civil rights cases, some for free when the client couldn't afford to pay for his services. For Philadelphia, it looked like Krasner was primed to bring about change and, last week, the new DA started to live up to the hype. Krasner announced that his office dropped charges against 51 people for marijuana possession. And it isn't ending today. Even if police pursue fining people for possession, Krasner's office will simply continue to drop the cases. 
"We are going to tell them, yes, drop any cases that are simply marijuana possession," said Krasner at a press conference.
Krasner also wrote an op-ed in The Inquirer about the sweeping drug reforms he intends to enact. Krasner says that while he can't rewrite history to undo the wrongs of the war on drugs, he can work towards correcting its mistakes in the present. His new goals are to treat drug addiction as a health issue and not a crime issue. The city is also seeking damages from pharmaceutical companies that pushed opioids.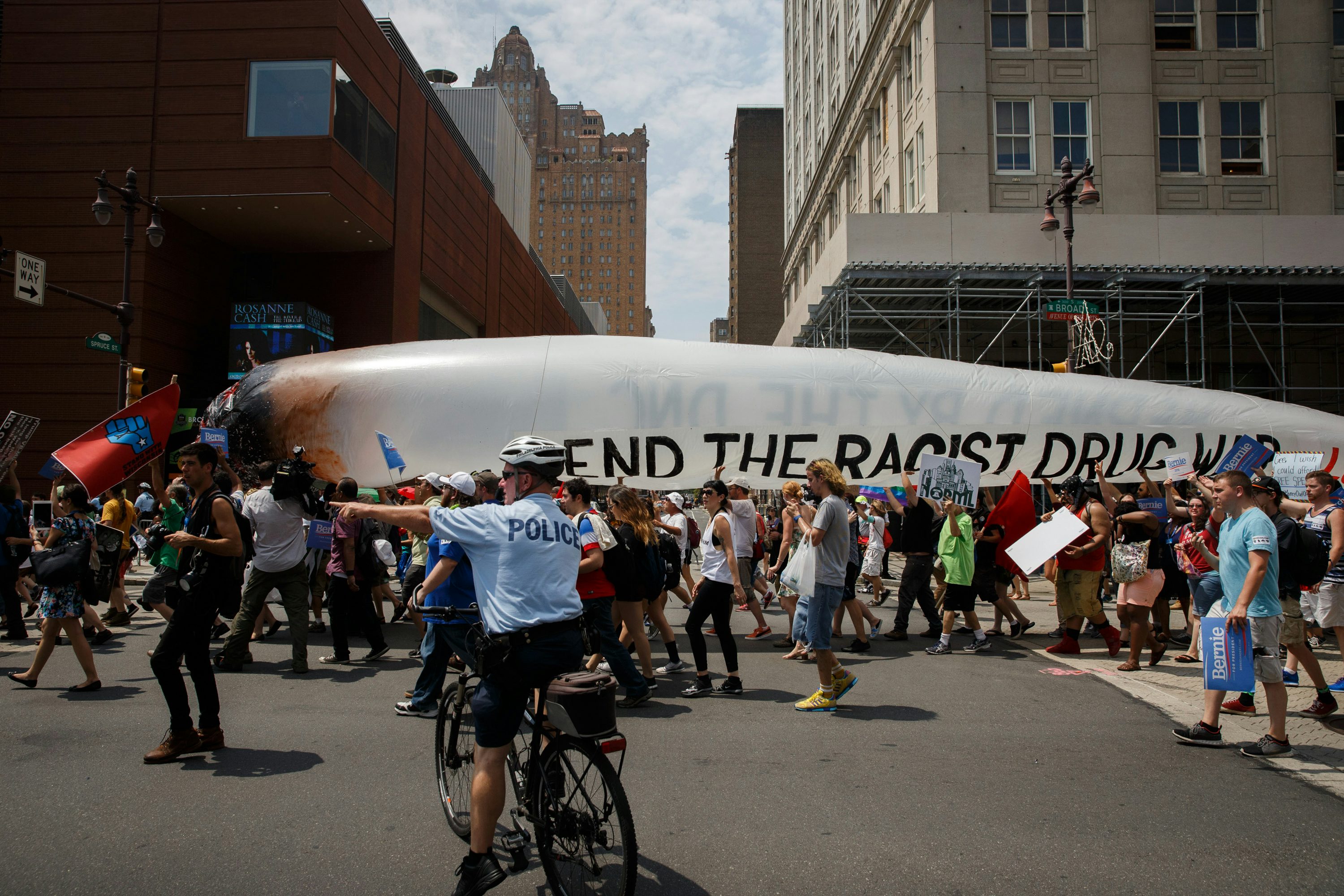 "Thirty years ago, crack cocaine invaded our city. With it came addiction and violence, and the government responded with a so-called "War on Drugs,"" wrote Krasner in an op-ed in The Inquirer. "As a society, we failed many people during the crack epidemic by treating it solely as a law enforcement problem rather than a health problem. Many people spent time in jail when they should have spent time in treatment. No doubt, criminalizing addiction happened in part because the people affected were mainly African-American, Latino and poor."
Philadelphia is merely the latest city to drop weed charges en masse. San Diego and San Francisco both eliminated thousands of marijuana-related convictions after California's recreational market opened on Jan. 1. Seattle also recently announced that it intends to drop misdemeanors for simple marijuana possession. This is a part of a nationwide movement to raise awareness about the disproportionate punishment for marijuana crimes in states across the U.S., particularly in communities of color. The Marijuana Justice Act, a federal bill that aims to end marijuana prohibition, includes radical criminal justice reform measures.
"I did it because I felt it was the right thing to do," Krasner said. "We could use those resources to solve homicides."