Six houses that police say were part of an illegal marijuana grow ring were busted on Monday (June 18) in Washington state. The group sold cannabis nationwide, according to officers with the Tacoma Police Department, reports The News Tribune.
Detectives said at least 2,500 plants, in various stages of growth, were seized in the grow sting. Eight people were arrested. Five people—the youngest, a preteen—were placed with Child Protective Services. At least four of the suspects were booked into the Pierce County Jail. The suspects involved in the grow were charged with unlawful manufacturing of a controlled substance, using a building for drugs, money laundering and conspiracy.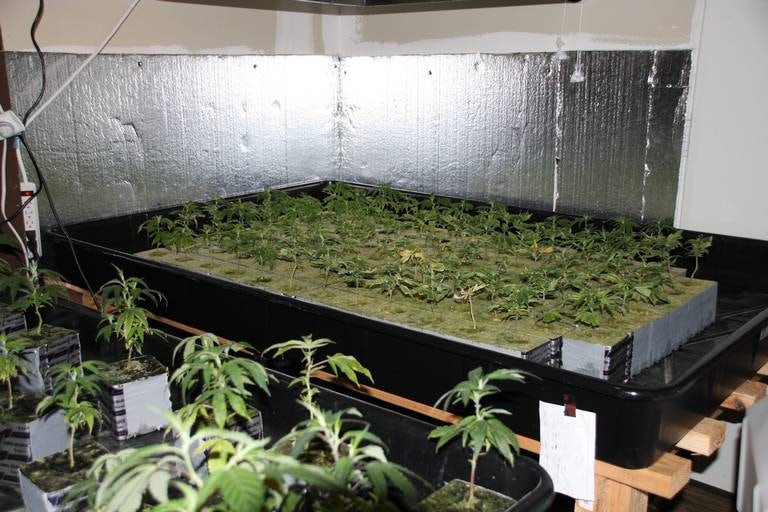 Police served warrants simultaneously at 6 a.m. at six homes, all in Tacoma. "The houses were all owned by different people but they are all connected," said police spokeswoman Loretta Cool. The Washington State Liquor and Cannabis Board said none of the houses were licensed cannabis operations.
Officers claim the grow ring was selling weed for $2,000 a pound in Washington state or $4,000 a pound out of state.  Unlicensed grow operations which, of course, don't have to pay or abide by the regulations governing the legal market, often undercut the prices at legal stores. This is most notably happening in California where state-licensed dispensaries are now filing complaints about their black market competitors because they're losing so much business to them.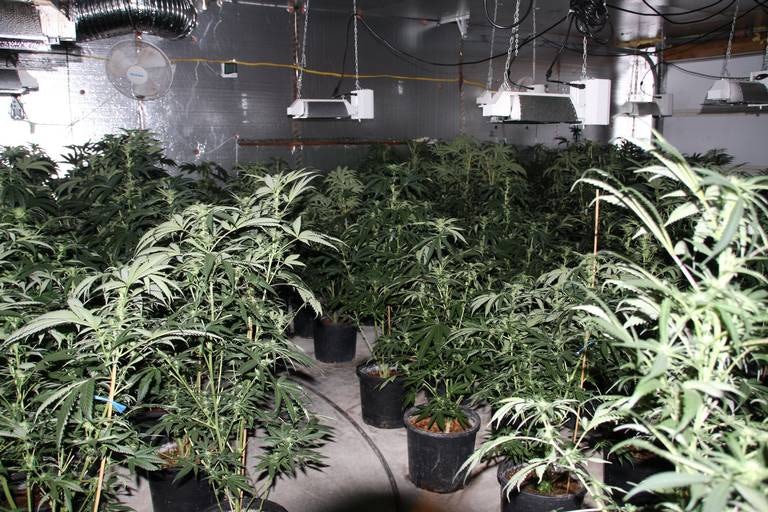 Unlicensed grows also often export their weed out of state, something that legal operators are strictly forbidden from doing. This has recently become a problem in Oregon, where so much cannabis is getting sold across state lines it's caught the attention of the state's U.S. Attorney.
Police said they first got a lead on the operation in early April. Someone reported a burglary at a neighbor's house. Officers found someone had broken into the home in question. They discovered the entire house had been converted into a cannabis growing operation.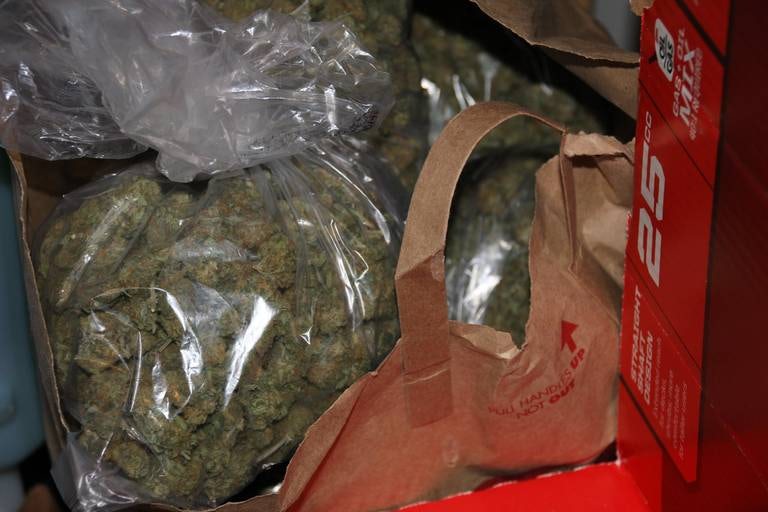 The people found in the grow house were "associated with a number of houses in the area," the officers then discovered, according to Cool.
The Pierce County Sheriff's Department was assisted by federal agents from the FBI, the DEA, and the Bureau of Alcohol, Tobacco, Firearms and Explosives.